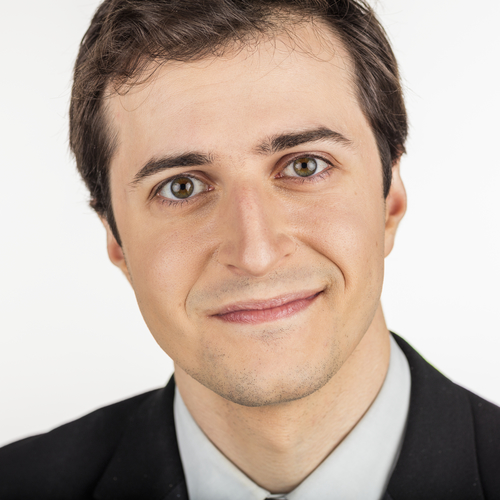 American Kenny Broberg is the grand finalist and Third Prize winner of the 2019 International Tchaikovsky Competition recently held in Moscow. This impressive achievement accompanies his 2017 Silver Medal win at the Van Cliburn Competition and being a 2016 grand finalist at the Sydney International Piano Competition. This spring The Sydney welcomes Kenny to Australia for his debit tour of the country.
Expect to hear sublime playing that will undoubtedly confirm Kenny as one of the next great talents of the piano. His career, since his wins in Sydney and Fort Worth and now Moscow, will undoubtedly see him in further demand on the great concert platforms of the world. Don't miss your chance to hear this extraordinary young artist fresh from the finals of the 2019 International Tchaikovsky Competition in Moscow.
Kenny Broberg appears by arrangement with the Cliburn.
Program
Program 1.
Sydney* and Melbourne
Johann Sebastian Bach: Prelude and Fugue in A-flat Major, BWV 862
Ludwig van Beethoven: Sonata No.31 in A-flat Major Op.110
Frédéric Chopin: Fantaisie in F minor, Op.49
César Franck/Harold Bauer: Prélude, Fugue et Variation Op.18
Nikolai Medtner: Sonata in E minor Op.25 No.2 Night Wind
* Free pre-concert talk at 1.45pm in Sydney
Program 2. 
Barragga Bay, Shepparton, Gosford, Gunnedah, Grafton, Coffs Harbour, Taree, Forbes, Dubbo and Penrith
Johann Sebastian Bach: Prelude and Fugue in A-flat Major BWV 862
Johann Sebastian Bach: Toccata in C minor BWV 911
Ludwig van Beethoven: Sonata No.31 in A-flat Major Op.110
Claude Debussy: Children's Corner
César Franck/Harold Bauer: Prélude, Fugue et Variation Op.18
Frédéric Chopin: Fantaisie in F minor Op.49