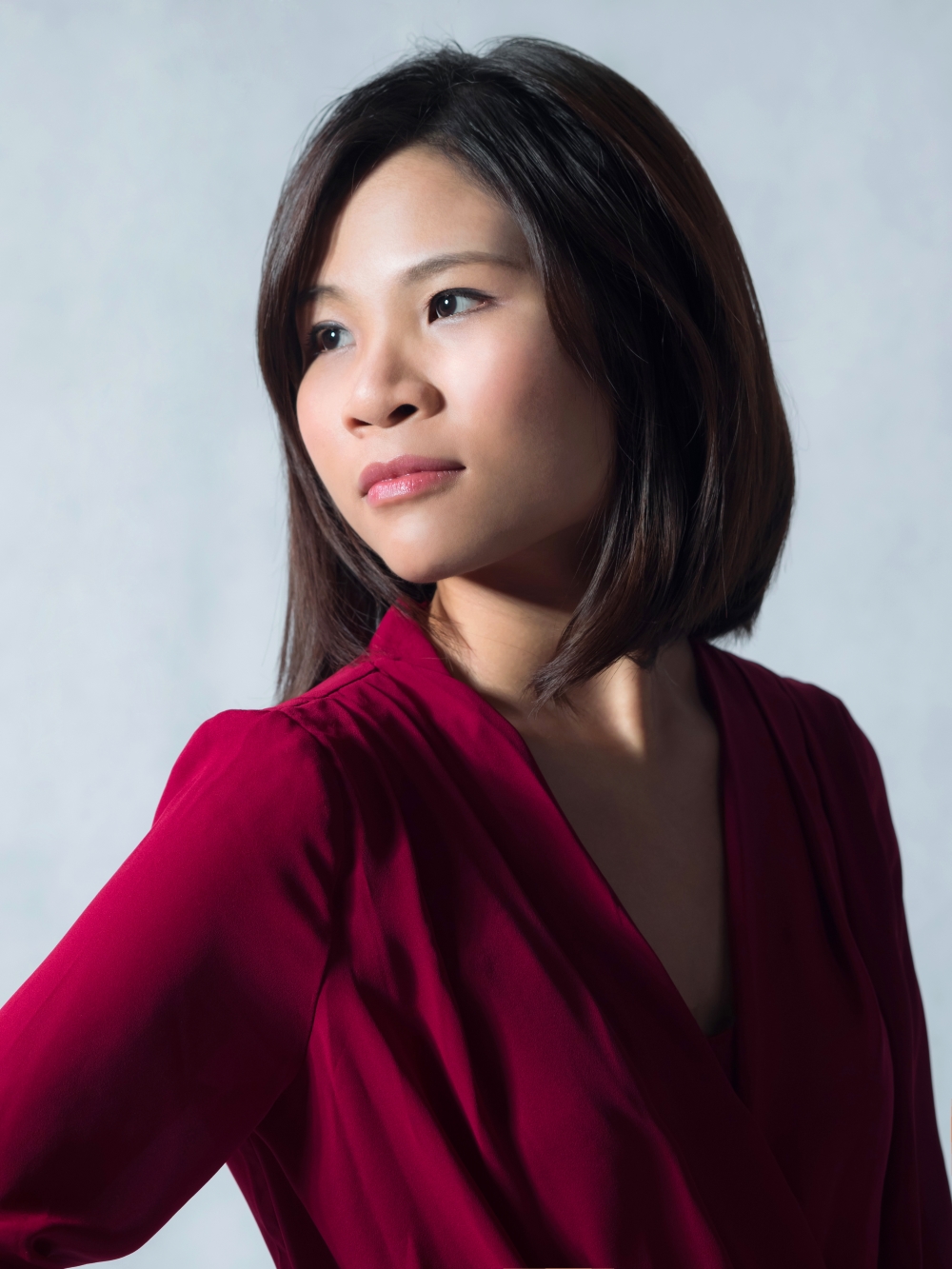 Background
Prizes
Special Prize for a Carnegie Weill Hall Debut Recital: Concert Artists Worldwide Debut Audition
Georges Leibenson Special Prize: 67th Geneva International Piano Competition
Award for Young Artist 2009: Hong Kong Arts Development Council
Fifth Prize: Leeds International Piano Competition
Rachel started learning piano at four years old. In 2011 she graduated from the Hong Kong Academy for Performing Arts with a Bachelor degree studying under Professor Eleanor Wong, and gained her Master degree in 2013 with Professor Peter Frankl from the Yale School of Music, where she was awarded the Elizabeth
Parisot Prize for outstanding pianists in 2012.
Rachel has appeared in prestigious international music festivals: the 9th Musical Olympus International Festival in Russia, the International Chopin Festival in Duszniki, Poland, the Miami International Piano Festival, the Golandsky Institute International Piano Festival and the Sun Valley International Piano Festival.
She has collaborated with orchestras including The National Symphony Orchestra of Ukraine, St. Petersburg Philharmonic Orchestra, Beethoven Orchestra, Bonn, Hong Kong Sinfonietta, Hong Kong Philharmonic Orchestra with Edo de Waart, the Hallé Orchestra with Sir Mark Elder, the Sydney Symphony under the baton of Vladimir Ashkenazy and the New York Concert Artists Symphony Orchestra with Eduard Zilberkant.
2016 Competition Repertoire
Preliminary Round
Round 1: 20-Minute Recital
Domenico Scarlatti:
Sonata in C Major K.384
Domenico Scarlatti:
Sonata in A Major K.39
Johannes Brahms:
4 Klavierstücke Op.119
I. Intermezzo II. Intermezzo III. Intermezzo IV. Rhapsody
Round 2: 30-Minute Recital
Ludwig van Beethoven:
Sonata No.27 in E minor Op.90
I. Mit Lebhaftigkeit und durchaus mit Empfindung und Ausdruck II. Nicht zu geschwind und sehr singbar vorgetragen
Roger Smalley:
Morceau de concours (2007)
Alexander Scriabin:
Piano Sonata No.4 in F♯ Major Op.30
I. Andante II. Prestissimo volando
Semi Final Round
Round 1: 65-Minute Recital
Franz Schubert::
 3 Klavierstücke D.946 
I. Allegro assai
II. Allegretto
III. Allegro
Maurice Ravel:
Miroirs No.3 'Une Barque sur l'Ocean' 
Sergei Prokofiev:
Piano Sonata No.6 in A Major Op.82 
I. Allegroinquieto
II. Allegretto
III. Tempo di valzer, lentissimo
IV. Vivace 
Round 2: Accompaniment/Chamber Music
César Franck:
Sonata for Violin and Piano in A Major  
I. Allegretto ben moderato
II. Allegro
III. Ben moderato: Recitative-Fantasia
VI. Allegretto poco mosso 
Antonín Dvořák:
Piano Quintet No.2 in A Major Op.81  
I. Allegro, ma non tanto
II. Dumka: Andante con moto
III. Scherzo (Furiant): molto vivace
IV. Finale: Allegro
Final Round
Round 1: 18th Century Concerto
Wolfgang Amadeus Mozart:
Concerto No.20 in D minor K.466 
I. Allegro
II. Romanze
III. Allegro assai 
Round 2: 19th or 20th Century Concerto
Ludwig van Beethoven:
Concerto No.4 in G Major Op.58  
I. Allegro moderato
II. Andante con moto
III. Rondo (Vivace)