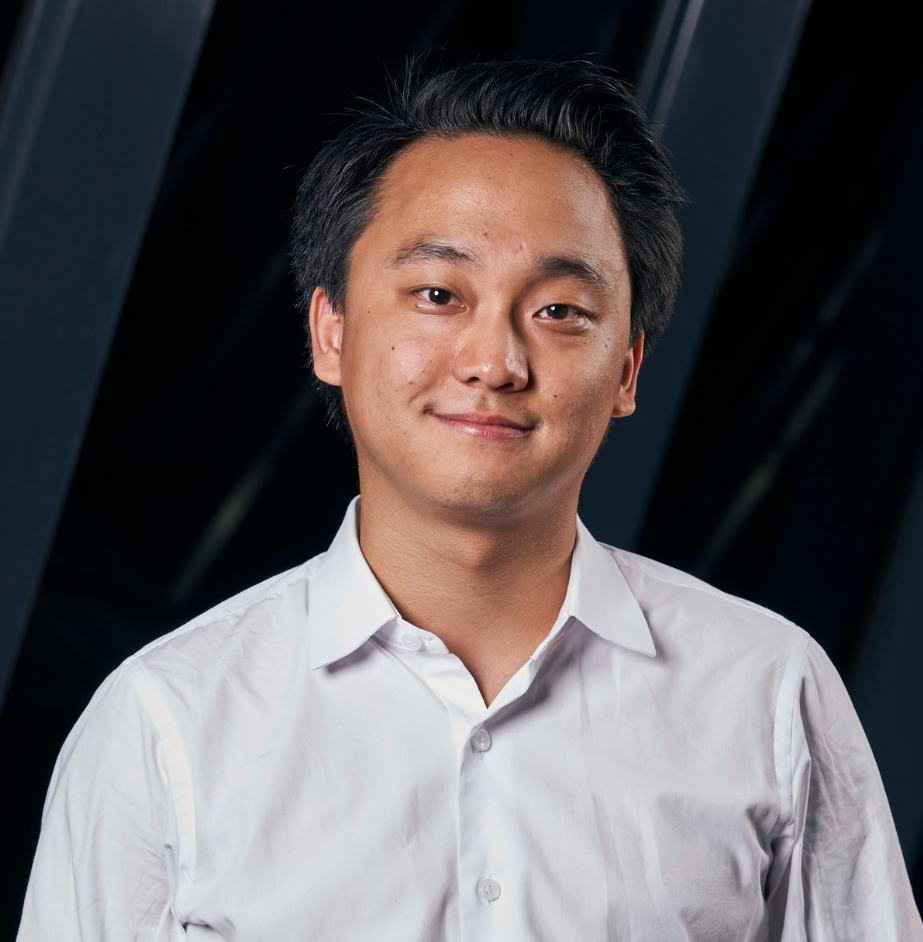 Background
I'm not dedicating my life to music for a reward, but with all the opportunities which would come with winning the competition, this would be huge for me.
Prizes
Third Prize: Santa Cecília International Competition (Porto, Portugal)
Gold Medal: Manhattan International Music Competition (New York City, USA)
Third Prize: International Theodor Leschetizky Piano Competition (Hamburg, Germany)
First Prize: International Grotrian Piano Competition (Braunschweig, Germany)
Third Prize: André Dumortier International Music Competition (Leuze-en-Hainaut, Belgium)
Jun-Ho (Gabriel) Yeo began learning the piano when he was three years old, with Annette Strootmann. His university professors were Karl-Heinz Kämmerling, Vassilia Efstathiadou, Matti Raekallio and Jan Jiracek von Arnim at the Hochschule für Musik, Theater und Medien in Hannover and at the Universität für Musik und darstellende Kunst in Vienna. He is currently studying with Bernd Goetzke in Hannover. His chamber music studies are with Professor Jacques Ammon and Boris Kusnezow at the Hochschule für Musik in Leipzig.
Gabriel has given concerts in the Konzerthaus Berlin, Beethovenhaus Bonn, the Staatstheater Braunschweig, Tonhalle Düsseldorf, Philharmonie Essen, the Elbphilharmonie and Laeiszhalle in Hamburg, the Kölner Philharmonie and the Casa da Música in Portugal. He has worked with orchestras such as the Deutsche Kammerphilharmonie Bremen, the Orchestre de Chambre Français, the Orquestra Sinfónica Portuguesa and the Chapelle Musicale de Tournai. He has participated in masterclasses with musicians including Dmitri Alexeev, Alfred Brendel, Peter Feuchtwanger, Dae-Jin Kim, Robert Levin and Arie Vardi.
Together with Elisso Gogibedaschwili and Cosima Federle, Gabriel is touring Germany with new Trio Poème.
2023 Competition Performances
Preliminary Round Preliminary Round 1: 20-Minute Recital
Verbrugghen Hall
Thursday 6 July 2023, 5.20pm
Preliminary Round Preliminary Round 2: 30-Minute Recital
Verbrugghen Hall
Saturday 8 July 2023, 7.30pm
2023 Competition Repertoire
Preliminary Round
Preliminary Round 1: 20-Minute Recital
Joseph Haydn:
Fantasia (Capriccio) in C major Hob.XVII:4
Karol Szymanowski:
Mazurkas Op.62
No.1 Allegretto grazioso
No.2 Moderato
Frédéric Chopin:
Ballade No.3 in A♭ major Op.47
Preliminary Round 2: 30-Minute Recital
Gina Ismene Chitty:
The Dance of the Robotic Cyborg
Entrant in Composing the Future 2021 
Sergey Prokofiev:
Piano Sonata No.4 in C minor Op.29
I. Allegro molto sostenuto
II. Andante assai
III. Allegro con brio, ma non leggiere
Aleksandr Scriabin:
Poème tragique in B♭ major Op.34
Semi Final Round
Semi Finals Round 1: 70-Minute Recital
Johannes Brahms:
6 Pieces for Piano Op.118
I. Intermezzo. Allegro non assai, ma molto appassionato
II. Intermezzo. Andante teneramente
III. Ballade. Allegro energico
IV. Intermezzo. Allegretto un poco agitato
V. Romance. Andante—Allegretto grazioso
VI. Intermezzo. Andante, largo e mesto
Franz Liszt:
Mephisto Waltz No.1 S.514
Ludwig van Beethoven:
Piano Sonata No.32 in C minor Op.111
I. Maestoso – Allegro con brio ed appassionato
II. Arietta. Adagio molto semplice cantabile
Semi Final Round 2: Chamber Music
Richard Strauss:
Sonata for Violin and Piano in E♭ major Op.18
I. Allegro, ma non troppo
II. Improvisation. Andante cantabile
III. Finale. Andante – Allegro
Fritz Kreisler:
from 3 Old Viennese Dances
Sergei Rachmaninoff:
Sonata for Cello and Piano in G minor Op.19
I. Lento
II. Allegro scherzando
III. Andante
IV. Allegro mosso
Edward Elgar:
Salut d'amour in D major Op.12
Final Round
Final Round 1: Concerto 1800 and Earlier
Ludwig van Beethoven:
Piano Concerto No.3 in C minor Op.37
I. Allegro con brio
II. Largo
III. Allegro
Final Round 2: Post 1800 Concerto
Robert Schumann:
Piano Concerto in A minor Op.54
I. Allegro affettuoso
II. Intermezzo
III. Allegro vivace