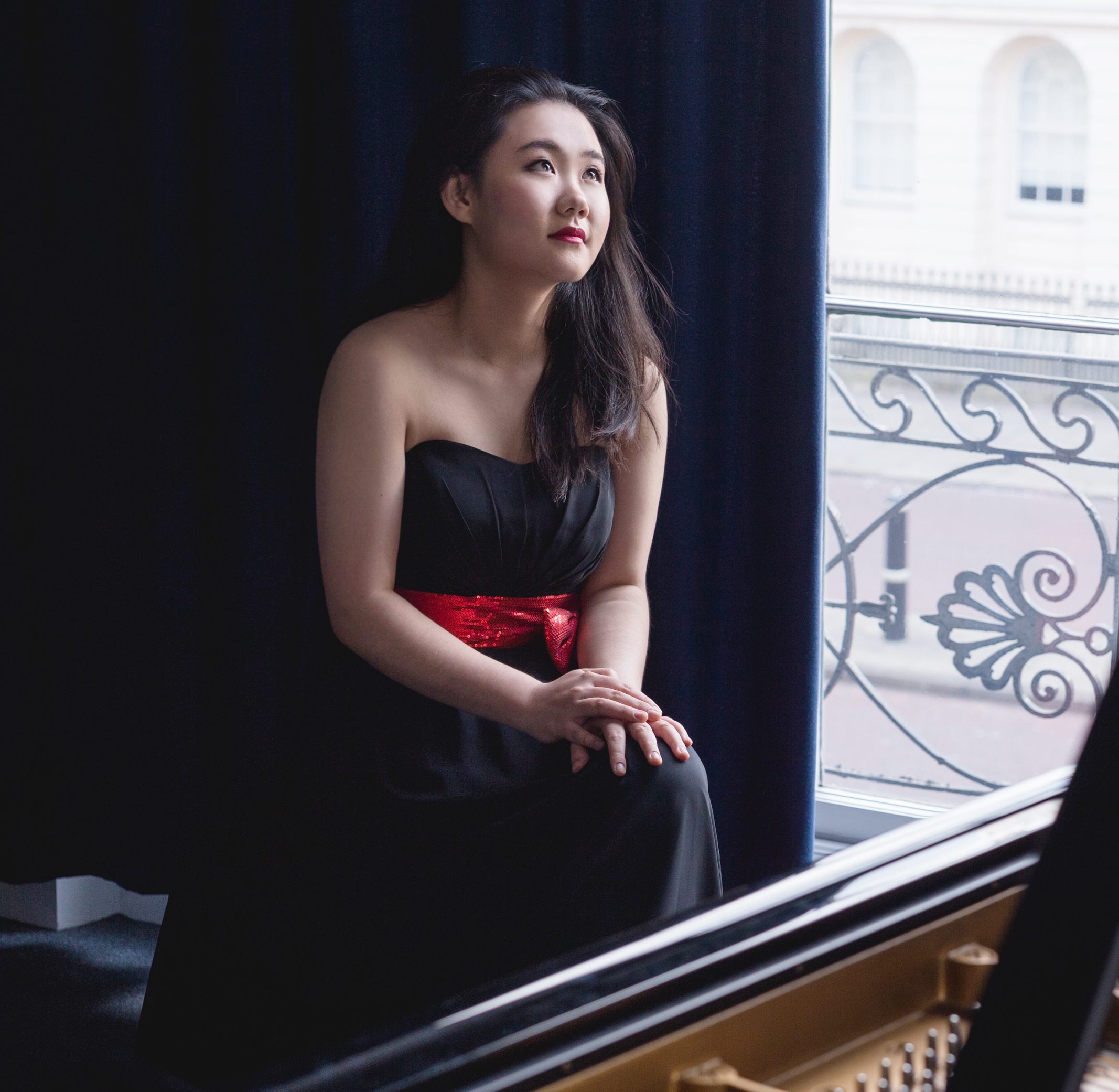 Background
Prizes
Finalist: Gold Medal Instrumentalists Concerto Competition at Guildhall School of Music & Drama (London, UK)
First Prize: 'City of Maisons-Laffitte' and Karoly Mocsari Special Prize: Concours Ile-de-France International Piano Competition (Paris, France)
Fifth Prize: Hastings International Piano Concerto Competition (Hastings, UK)
Silver Medal: Prince's Prize Competition awarded by the Worshipful Musicians' Company at Guildhall School of Music & Drama (London, UK) to discuss the influence of pandemic on musicians.
Ke Ma received her Bachelor and Master degrees with distinction at the Royal Academy of Music in London. She is currently pursuing her Doctoral studies at the Guildhall School of Music and Drama with Professor Joan Havill, Rolf Hind and Dr Alexander Soares.
Ke has performed extensively across the UK, Italy, France, Germany, Poland, Hungary and the US. Solo highlights have included appearances with the Shenzhen Symphony Orchestra, Sichuan Symphony Orchestra, Royal Philharmonic Orchestra, Young Musicians Symphony, Suffolk Symphony Orchestra and the Hungarian Symphony Orchestra Miskolc at the Palace of Arts in Budapest. She was the first Chinese pianist to perform at the York Minster, where she was also invited to discuss the influence of the pandemic on musicians.
Ke has made her debut at Wigmore Hall and has undertaken a Tunnell Trust Award tour of Scotland. She has recorded music by Vieuxtemps for Champs Hill Records with violist Timothy Ridout.
2021 Competition Performances
Preliminary Round Preliminary Round
Webcast: Online Concert
Saturday 3 July 2021, 7.30pm
2021 Competition Repertoire
Preliminary Round
Preliminary Round
Wolfgang Amadeus Mozart:
Piano Sonata No.9 in D major K.311
I. Allegro con spirito
II. Andante con expressione
III. Rondo
Maurice Ravel:
Gaspard de la Nuit 
I. Ondine
II. Le Gibet
III. Scarbo
Arthur Benjamin:
Jamaican Rumba 
Semi Final Round
Semi Final Round
Johann Sebastian Bach:
from The Well-Tempered Clavier Book I
Prelude and Fugue in B major BWV 868
Frédéric Chopin:
Prélude in C# minor Op.45
Frédéric Chopin:
24 Preludes Op.28
I. C major
II. A minor
III. G major
IV. E minor
V. D major
VI. B minor
VII. A major
VIII. F# minor
IX. E major
X. C# minor
XI. B major
XII. G# minor
XIII. F# major
XIV. E♭ minor
XV. D♭ major
XVI. B♭ minor
XVII. A♭ major
XVIII. F minor
XIX. E♭ major
XX. C minor
XXI. B♭ major
XXII. G minor
XXIII. F major
XXIV. D minor
Frédéric Chopin:
Prelude in A♭ major Op. Posthumus
Final Round
Final Round
Johannes Brahms:
8 Klavierstücke Op.76
I. Capriccio. Un poco agitato
II. Capriccio. Allegretto non troppo
III. Intermezzo. Grazioso
IV. Intermezzo. Allegretto grazioso
V. Capriccio. Agitato, ma non troppo presto
VI. Intermezzo. Andante con moto
VII. Intermezzo. moderato semplice
VIII. Capriccio. Grazioso ed un poco vivace
Johannes Brahms:
Variations on a Theme by Paganini Op.35
Book 2 (Theme and Variations 15–28)
Claude Debussy:
Suite Bergamasque
I. Prélude
II. Menuet
III. Clair de Lune
IV. Passepied
Sergei Prokofiev:
Piano Sonata No.6 in A major Op.82
I. Allegro moderato
II. Allegretto
III. Tempo di valzer, lentissimo
IV. Vivace
Frédéric Chopin:
Waltz in A minor Op. Posthumous
Nikolai Rimsky-Korsakov/Anton Arensky:
Flight of the Bumblebee