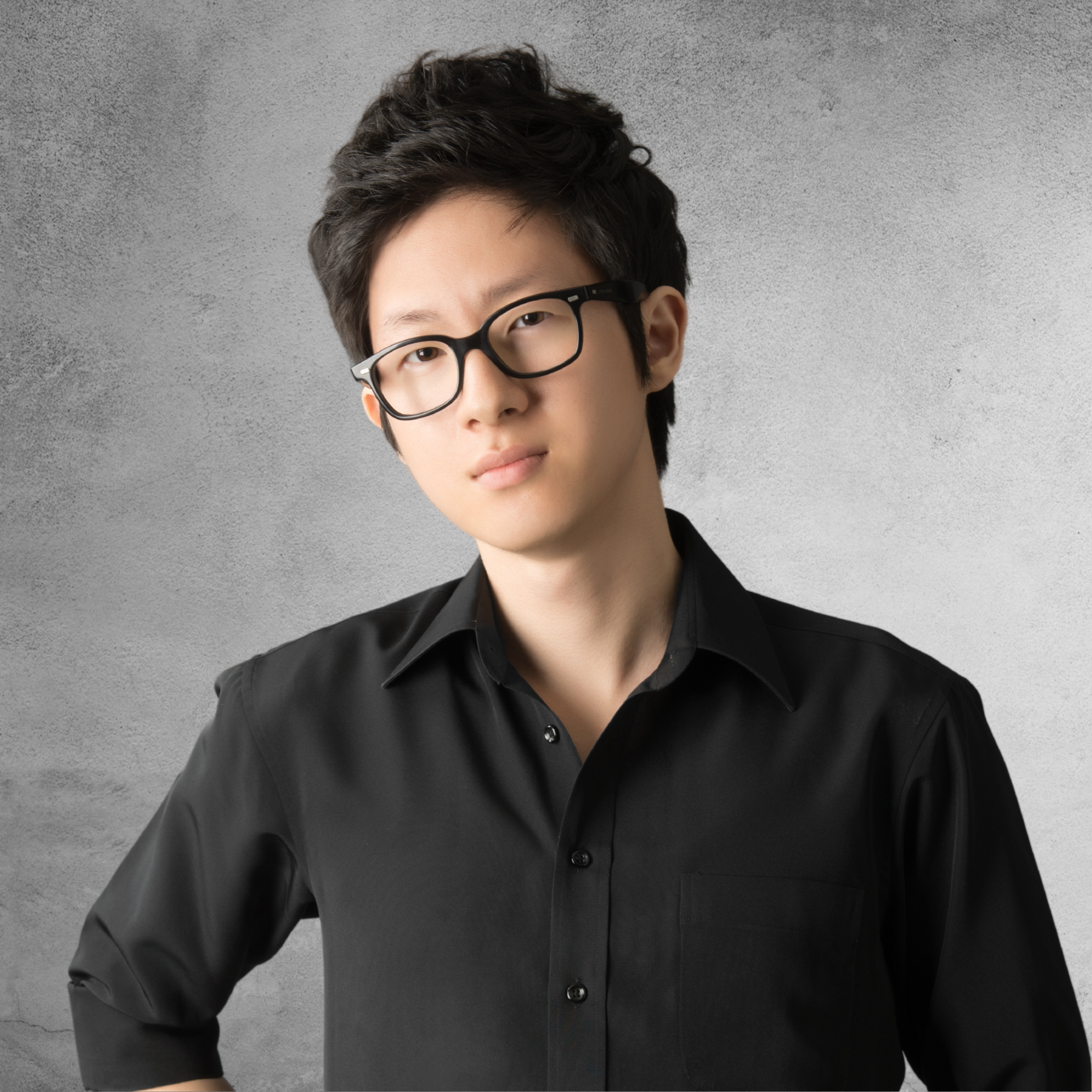 Background
"My music today should be better than my music yesterday. I hope I can show that I am a better musician than before."
Prizes
First Prize: Artur Schnabel Piano Competition (Berlin, Germany)
First Prize: Windsor International Piano Competition (Windsor, UK)
Second Prize: Singapore International Piano Competition (Singapore)
Second Prize: Isangyun Yun International Music Competition (Tong Yeong, South Korea)
Kyoungsun Park earned his Bachelor of Music at Seoul National University studying with Professor Hie-Yon Choi. He was awarded an ABRSM scholarship to attend the Royal College of Music in London, where, as a student of Professor Dmitri Alexeev, he received a Master of Performance degree with Distinction. In 2021 he completed his Meisterklasse at the Hochschule für Musik und Theater München studying with Professor Michael Schäfer.
Kyoungsun made his concerto debut with the Seoul National University Symphony Orchestra in the Concert Hall of the Seoul Arts Center, performing his own jazz inspired cadenza. He has performed as a soloist with the Royal Philharmonic Orchestra, with the Mihail Jora Philharmonic Orchestra in Bacău, in Korea with the TIMF Orchestra and the Korea University Orchestra, and the Daejeon Arts Orchestra in South Korea.  He recently performed on the album '12 Hymn Suites' which was released in 2021.
He is currently studying Konzertexamen at the Universität der Künste Berlin under Professor Markus Groh.
2023 Competition Repertoire
Preliminary Round
Preliminary Round 1: 20-Minute Recital
Franz Liszt:
from 6 Polish Songs S.480
Frédéric Chopin:
Rondo in C major Op.73
Gina Ismene Chitty:
The Dance of the Robotic Cyborg
Entrant in Composing the Future 2021 
Preliminary Round 2: 30-Minute Recital
Domenico Scarlatti:
Keyboard Sonata in E major K.20
Johannes Brahms:
Variations on a Theme by Paganini Op.35
Book I
Thema. Non troppo Presto
Variation I
Variation II
Variation III
Variation IV
Variation V
Variation VI
Variation VII
Variation VIII
Variation IX
Variation X
Variation XI Andante
Variation XII
Variation XIII
Variation XIV Allegro
Book II
Variation I
Variation II Poco Animato
Variation III
Variation IV Poco Allegretto
Variation V
Variation VI Poco più vivace
Variation VII
Variation VIII Allegro
Variation IX
Variation X Veloce, energico
Variation XI Vivace
Variation XII Un poco Andante
Variation XIII Un poco più Andante
Variation XIV Presto, ma non troppo
Semi Final Round
Semi Finals Round 1: 70-Minute Recital
Sergei Bortkiewicz:
10 Preludes Op.33
No.1 Maestoso
No.2 Vivace
No.3 Andantino
No.4 Sostenuto. Molto agitato
No.5 Andantino semplice
No.6 Sostenuto, con espressione dramatica
No.7 Andantino
No.8 Andante sostenuto e cantabile
No.9 Andantino
No.10 Patetico
Sergey Prokofiev:
Piano Sonata No.8 in B♭ major Op.84
I. Andante dolce
II. Andante sognando
III. Vivace
Semi Final Round 2: Chamber Music
Franz Schubert:
Sonata for Violin and Piano in A major 'Duo' D.574
I. Allegro moderato
II. Scherzo. Presto
III. Andantino
IV. Allegro vivace
Fritz Kreisler:
La Gitana
Frédéric Chopin:
Sonata for Cello and Piano in G minor Op.65
I. Allegro moderato
II. Scherzo
III. Largo
IV. Finale. Allegro
Gabriel Fauré:
Romance Op.69
Final Round
Final Round 1: Concerto 1800 and Earlier
Wolfgang Amadeus Mozart:
Piano Concerto No.17 in G major K.453
I. Allegro
II. Andante
III. Allegretto
Final Round 2: Post 1800 Concerto
Sergey Prokofiev:
Piano Concerto No.2 in G minor Op.16
I. Andantino
II. Scherzo. Vivace
III. Intermezzo. Allegro moderato
IV. Finale. Allegro tempestoso