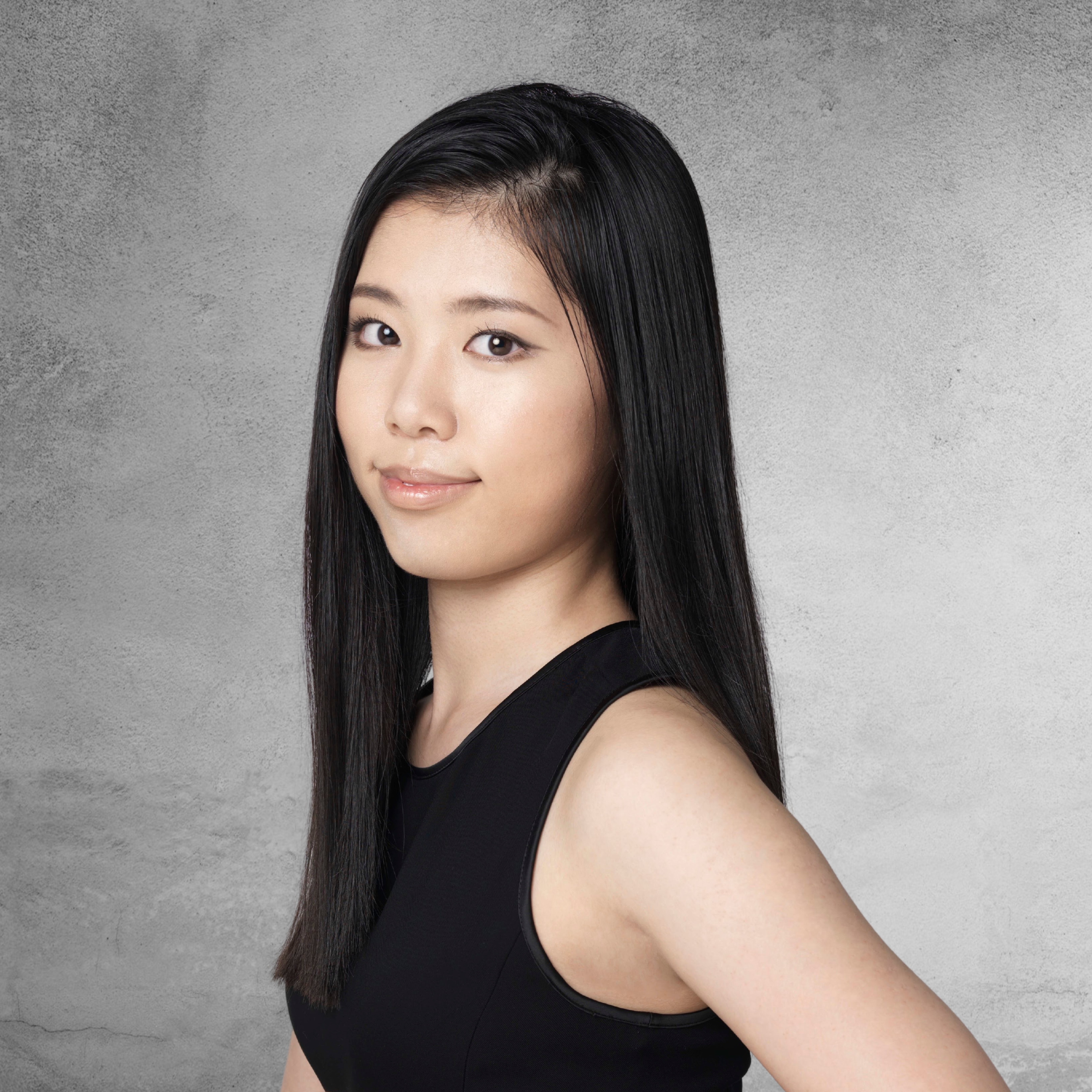 Background
"During competitions, I take care of my physical condition in terms of sleeping, eating, stretching and so on. In order not to practice too much, I also try spend time considering the music more than usual, from multiple angles."
Prizes
First Prize: Coimbra World Piano Meeting (Coimbra, Portugal)
Third Prize: Sendai International Music Competition (Sendai, Japan)
Noel Mewton-Wood Sixth Prize: Sydney International Piano Competition (Online)
Second Prize: Malta International Piano Competition (Valletta, Malta)
Silver Medal Prize and Audience Prize: Piano Teachers' National Association Piano Competition (Tokyo, Japan)
Shion Ota graduated from the Tokyo College of Music and is currently undertaking a Master's degree at Nagoya University of the Arts and Universität der Künste Berlin with Yukio Yokoyama, Professor Björn Lehmann and Norie Takahashi. She has participated in masterclasses with Andrei Korobeinikov, the late Hiroko Nakamura, Alessio Bax, Elisso Wirsaladse, Vadym Kholodenko, Peter Rösel, Pascal Rogé, Jacques Rouvier, Matti Raekallio, Olivier Cazal, Lang Lang and others.
Shion has performed in concert venues in many parts of Japan, in Germany, Czech Republic, France, USA, Thailand and Vietnam and was selected as a CHANEL Pygmalion Days Artist by the CHANEL Foundation in Japan. She has performed with the Osaka Philharmonic Orchestra, Kansai Philharmonic Orchestra, Osaka Symphony Orchestra, Tokyo Symphony Orchestra, Japan Philharmonic Orchestra, Sendai Philharmonic Orchestra, Armenian State Symphony Orchestra, Orquestra Filarmonia das Beiras in Portugal and North Czech Philharmonic Teplice. A keen chamber musician, she has worked with Heiichiro Ohyama and others in the CHANEL chamber music series.
Warner Music Japan has released online music streaming 'SHION OTA – My select vol.1'.
2023 Competition Repertoire
Preliminary Round
Preliminary Round 1: 20-Minute Recital
Jack Symonds:
from "Guardare, meravigliarsi..."
No.2 Notturno in riflessione
No.4 Notturno in ommagio
No.5 Notturno corrente
Entrant in Composing the Future 2021 
Johannes Brahms:
from Six Pieces for Piano Op.118
No.1 Intermezzo. Allegro non assai, ma molto appassionato
No.3 Ballade. Allegro energico
Preliminary Round 2: 30-Minute Recital
Felix Mendelssohn:
Fantasie in F# minor Op.28
I. Con moto agitato. Andante. Con moto agitato
II. Allegro con moto
III. Presto
Franz Liszt:
Ballade No.2 in B minor S.171
Semi Final Round
Semi Finals Round 1: 70-Minute Recital
Johann Sebastian Bach/Egon Petri:
from Cantata BWV 208 Was mir behagt, ist nur die muntre Jagd
IX: Aria (Pales): Schafe können sicher weiden (Sheep may safely graze)
Johann Sebastian Bach:
Toccata in G minor BWV 951
Franz Liszt:
Fantasy and Fugue on the Theme BACH S.260
Francis Poulenc:
Valse-improvisation sure le nom de BACH FP 62
Einojuhani Rautavaara:
Piano Sonata No.2 "The Fire Sermon" Op.64
I. Molto allegro
II. Andante assai
III. Allegro brutale
Johann Sebastian Bach:
Partita No.2 in C minor BWV 826
I. Sinfonia
II. Allemande
III. Courante
IV. Sarabande
V. Rondeau
VI. Capriccio
Semi Final Round 2: Chamber Music
Johannes Brahms:
Sonata for Violin and Piano No.2 in A major Op.100
I. Allegro amabile
II. Andante tranquillo – Vivace
III. Allegretto grazioso, quasi andante
Manuel Ponce/Jascha Heifetz:
Estrellita
Johannes Brahms:
Sonata for Cello and Piano No.2 in F Major Op.99
I. Allegro vivace
II. Adagio affettuoso
III. Allegro passionato
IV. Allegro molto
David Popper:
from Concert-Etudes Op.55
Final Round
Final Round 1: Concerto 1800 and Earlier
Ludwig van Beethoven:
Piano Concerto No.1 in C major Op.15
I. Allegro con brio
II. Largo
III. Rondo. Allegro
IV. Sarabande
Final Round 2: Post 1800 Concerto
Sergey Prokofiev:
Piano Concerto No.2 in G minor Op.16
I. Andantino
II. Scherzo. Vivace
III. Intermezzo. Allegro moderato
IV. Finale. Allegro tempestoso