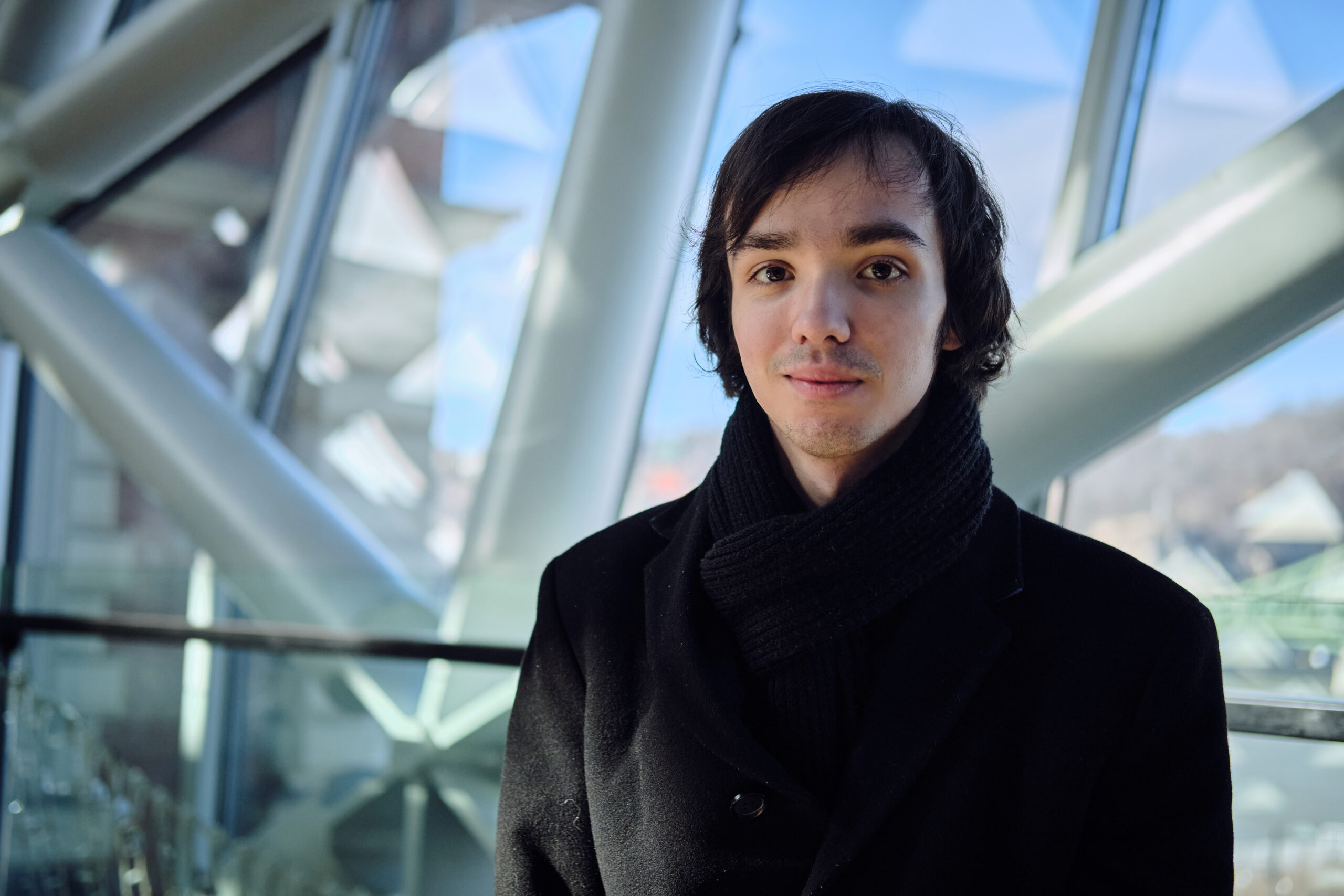 Background
Prizes
Arthur Benjamin Fifth Prize
Sydney International Piano Competition
Second Prize: Bartók World Competition (Budapest, Hungary)
Second Prize: Solo Piano Competition, Chautauqua Festival (New York State, USA)
Winner Artist Recognition Scholarship Competition Award: International Keyboard Institute and Festival (New York, USA)
Finalist Prize: New York Concert Artists' Worldwide Debut Audition (New York, USA)
Prize for the Best Performance of a Lyrical Work: Cliburn Junior Competition (Fort Worth, USA)
Ádám Balogh studied in Budapest's Franz Liszt Academy of Music, completing his Bachelor of Music Degree as a student of Attila Némethy and Gábor Eckhardt. He is currently pursuing his Master of Music degree at Hannover's Hochschule für Musik, Theatre und Medien, studying piano under Arie Vardi. He has taken lessons and masterclasses with Dimitry Bashkirov, the late Zoltán Kocsis, Roger Muraro, Jean-Efflam Bavouzet, Tamás Vásáry, Yoheved Kaplinsky, Douglas Humpherys, Alexander Kobrin, and Matti Raekallio.
Making his concerto debut at the age of thirteen with the Budapest Festival Orchestra under Ivan Fischer, he has since performed with the Pannon Philharmonic Orchestra, the Hungarian National Symphonic Orchestra, Concerto Budapest, the Franz Liszt Chamber Orchestra, the Danubia Orchestra, the NYCA Symphonic Orchestra and the Berlin Konzerthaus Orchestra.
Ádám has performed in the Czech Republic, Germany, Austria, Switzerland, Italy, France, the Netherlands, Croatia, Malta, Israel, Vietnam and the United States, including chamber music with the Kodály String Quartet and cellist István Várdai.
SEMI FINAL PROGRAM THEME
Recently I have been interested in different approaches to music, one of which I find very close to me, thinking of it as spoken language. This is of course an obvious choice, but I prefer to think of it not as a dead language, but one that is in use and is changing. Bartók and Chopin might seem like unrelated composers, but to me their music might be the most easily understood as spoken language. Their inspirations are of course not the same, as they lived some time apart, and the eras had their own influences. Bartók is one of those who got their inspirations from the folk music world directly, as did many other composers of his period. Here the connection to the raw expression of language is very apparent, since folk songs often are almost closer to speaking than singing. This rawness I think forms a connection to the listener, which makes then, especially people growing up in this region connect with the music better. Folk music is still heard, you encounter it here, so there is an immediate familiarity. Chopin is a little different, as his inspirations lie also in opera, but we could say he also connects deeply to his national tradition as well. Maybe we could say he transforms his speaking through the world of opera into song, and that gives him that core of meaningful expression. Just like folk music is speech transformed into song, then incorporated by Bartók,
With this unusual program I wanted to point to this process of language, turning into
singing, then turning into complex compositions by the masters. I think this aspect of music is really important, sometimes you have to retrace the steps to language to really understand what is going on, rather than only looking at the final composition itself.
My program choices included different approaches by the composers, sometimes completely internalizing the ideas of their inspirations, sometimes letting them shine on their own, just providing context to them.
2021 Competition Performances
Preliminary Round Preliminary Round
Webcast: Online Concert
Monday 5 July 2021, 2.00pm
Semi Final Round Semi Final Round
Webcast: Online Concert
Sunday 11 July 2021, 3.00pm
Final Round Final Round
Webcast: Online Concert
Saturday 17 July 2021, 2.00pm
2021 Competition Repertoire
Preliminary Round
Preliminary Round
Percy Grainger:
from Free Settings of Favourite Melodies
IV. Strauss. Der Rosenkavalier. Ramble on the Last Love-Duet
Johann Sebastian Bach/Ferruccio Busoni::
from 10 Chorale Preludes
V. Ich ruf' zu dir, Herr BWV 639
Alexander Scriabin:
Piano Sonata No.7 Op.64
Igor Stravinsky/Guido Agosti:
The Firebird: Suite for Piano
I. Infernal Dance
II. Lullaby
III. Finale
Alexander Scriabin::
from 2 Poèmes Op.69
Semi Final Round
Semi Final Round
Béla Bartók:
Improvisations on Hungarian Peasant Songs Op.20
I. Molto moderato
II. Molto capriccioso
III. Lento, rubato
IV. Allegretto scherzando
V. Allegro molto
VI. Allegro moderato, molto capriccioso
VII. Sostenuto, rubato
VIII. Allegro
Frédéric Chopin:
Mazurkas Op.59
I. Moderato
II. Allegretto
III. Vivace
Béla Bartók:
Suite for Piano Op.14
I. Allegretto
II. Scherzo
III. Allegro molto
IV. Sostenuto
Frédéric Chopin:
Ballade No.4 in F minor Op.52
Béla Bartók:
2 Romanian Dances Op.8a
I.Allegro vivace
II.Poco allegro
Final Round
Final Round
Joseph Haydn:
Divertimento in A♭ major Hob.XVI:46
I. Allegro moderato
II. Adagio
III. Finale. Presto
Maurice Ravel:
Gaspard de la Nuit
I. Ondine
II. Le Gibet
III. Scarbo
Franz Liszt:
La lugubre gondola S.200/2
Sergei Prokofiev:
Piano Sonata No.8 in B♭ major Op.84
I. Andante dolce  
II. Andante sognando  
III. Vivace  
Maurice Ravel::
Pavane pour une infante défunte
Pyotr Ilyich Tchaikovsky/Sergei Rachmaninoff:
Lullaby Op.16 No.1