Winners Announced
A hearty congratulations to Ian Lucas the winner of Piano Lovers 2022, for amateur Australian and New Zealand pianists over the age over 30 years. Ian is from Montville in Queensland and was also the co-winner of the inaugural Piano Lovers in 2020. Ian discovered a love of piano at a young age, studying under the guidance of his mother as a child, before receiving private lessons until his tertiary years. He left the Tasmanian Conservatorium after one year to spread his wings and fly high with a 30 year aviation career as a commercial pilot, working as outback mailman and with the Flying Doctor Service in the Northern Territory, followed by the Qantas group. 
Ian's winning repertoire consisted of three romantic and captivating pieces including Prokofiev's Romeo and Juliet. Op. 64/2  No.6, Liszt's Sonetto 104 del Petrarca and Prokofiev's March from the Opera Love of Three Oranges. He says ' I chose to play a beautiful Liszt Sonetto in a Prokofiev love story sandwich. My musical aspirations are simple. It's to play repertoire I can technically manage as well and beautifully as I can'. 
We couldn't agree more. Ian will now be awarded the opportunity to perform live before one of the preliminary rounds at the prestigious 2023 Sydney International Piano Competition 5-22 July 2023 in front of audiences and the competition's international jury. 
Second place was awarded to Andrew Zammit Mangion from Figtree in New South Wales, for his rendition of Chopin's Ballade No.1 in G minor which he describes as 'a work of art in itself, taking you on a wild and emotional journey'. Andrew has been playing piano since he was six years old and currently works in the field of statistics with the University of Wollongong and a NASA Science Team. 
Highly Commended was awarded to Mary Ellen Wallace from Matcham in New South Wales, who performed with passion Granados Goyescas No.4 – The Maiden and the Nightingale and Debussy's Hommage à Rameau from Images Book 1. Enjoy the lovely sense of musical line and overall linear flow of her recital. 
Warm congratulations to Dr Jessica Chapman from Cheltenham in New South Wales who received a highly commended award for her performance of of JS Bach's, Prelude and Fugue No.4 in C# minor BWV 849 (Book 1). It's one to add to your playlist when you are feeling stressed and seeking relaxation. 
A special mention goes to Ioanna Salmanidis from Macleon in Victoria for her splendidly poignant recital of Franz Schubert – Impromptu in C minor, Op. 90 No. 1. Well done also to Kathryn Piper from Maroubra in New South Wales for her absolutely beguiling performance of Mozart Piano Sonata in E flat major, K282, I: Adagio 
Intrinsic to the purpose of Piano Lovers', all entrants received detailed feedback on their performance from the jury  to help their skill development and interpretation of their selected performance repertoire and to aid in their musical development into the future. Piers Lane said 'I was so impressed by the calibre and musical understanding of all the entries this year, especially appreciating the wide range of technical abilities. A heartfelt congratulations to all'. 
Watch all of their entry recitals below and enjoy! 
About the Competition
For 45 years the Sydney International Piano Competition (The Sydney) has provided a career launchpad for elite international young pianists. In 2020 "Piano Lovers" was inaugurated for a completely different group of players: amateur Australian pianists over the age of 30.  
If this sounds like you, we encourage you to get involved, or if you're a teacher and have students who would benefit from working towards  a  serious goal, we encourage you to spread the word.  All Piano Lovers' participants will receive feedback about their performances. The winner's musicianship and technical mastery will be rewarded with an invitation to play live at a future Piano+ event.  He, she, or they would perform to a capacity audience and the  esteemed international jury, who would afterwards provide some feedback on the performance.   
The jury for Piano Lovers itself will be chaired by the Artistic Director of Piano+, Piers Lane AO in addition to Kathron Sturrock and Nikos Stavlas. 
Jury
A panel of three international jury, consisting of Piers Lane AO, acclaimed British pianist Kathron Sturrock and Greek pianist Nikos Stavlas, will assess and provide feedback on each submission.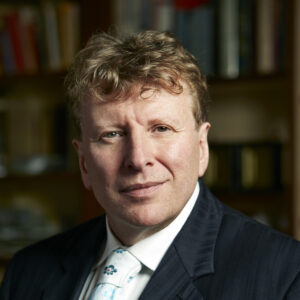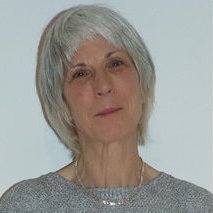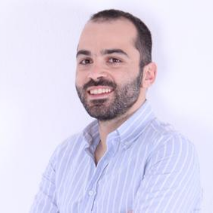 Eligibility, Rules and Process
1. Eligibility
The competition is open to A

ustralian 

and New Zealand

 

citizens

 or permanent residents

 aged 30 years or over on 

20

 June 

202

2

.

E

ntrants should not derive income from playing or teaching classical piano

 or other keyboard instruments

.

En

trants may have studied piano

/keyboard

 at a tertiary level.

The winner must cover their own travel, accommodation and ancillary expenses to perform in Sydney in July 2023. 

 
2. Jury
All applicants will receive a report on their playing from the jury.
The jury's decision is final and binding.
There will be no appeal process and no correspondence will be entered into.
3. Repertoire
Entrants may choose their own classical repertoire.
The entry may include single movements from sonatas or suites.
It may consist of one work or several.
Only solo piano works will be accepted. No ensemble or vocal works.
Performances may be from memory or from the score.
Repertoire at all levels of difficulty is welcomed. The jury will take into consideration the entrant's musicianship and technical mastery of their chosen repertoire.
Entrants may play the piece(s) they would play during the 2023 competition or may submit different repertoire.
4. Online Entries
Entries open Wednesday 26 January 2022, 1pm AEDT
Entries close Monday 20 June 2022, 12pm AEST
Results will be announced Thursday 28 July 2022 AEST
A non-refundable entry fee of AUD $220 including GST (if applicable) is payable
Entry must be accompanied by the entry fee.
Late entries will not be accepted.

Applicants and winners of Piano Lovers 2020

are permitted to 

apply but

 

must 

submit different repertoire in 2022

.

 
5. Supporting Documents
All documents must be submitted online at the time of application.
Audition video(s) must meet the criteria listed below.
Copy of current passport or proof of permanent residence in Australia or New Zealand
A brief account of musical background and aspirations.
A brief account of non-musical studies and professional life.
Repertoire details of submitted video/s.
6. Video Recording Requirements
Total time of recording(s) must not be less than 5 minutes nor more than 15 minutes.
The video must show the face and hands of the entrant at all times

 

and be recorded in landscape.

 

The video may be a single, unedited recording of the entrant, or may consist of separate unedited recordings.
Multiple cameras are allowed as long as the performance itself is unedited, but one camera angle is acceptable.
Different pieces may be recorded on different occasions, but all recordings must be made after 26 January 2022
The recording should be of excellent technical quality.
Post-production affecting the sound quality is permitted but must be stated.
Videos may be made available online and used for publicity (with each entrant's permission). Therefore sound, video quality and background should be carefully considered.
It is highly

recommended that the video is recorded on a piano. Where that is not possible a digital piano with pedals attached (

eg.

 Yamaha YPD144R, Kawai CN35, Roland HP702DR) 

is

acceptable. An electric keyboard or other keyboard instrument is not permitted. Click here to view available recording venues. 
To ensure best quality sound, the piano lid should be opened during the performance
A list of suggested recording venues by our piano partners has been compiled. Click here. It is not a requirement to use these venues for your recording.
7. INTERPRETATION
Any interpretation or disputes in any part will be read as the rules and conditions contained in English on the official website.
Piano+ does not take any responsibility for any inconvenience or loss incurred
The law applicable to Piano+ and contractual and other rights shall be the law of the State of New South Wales, Australia.
Donate Now
Family, friends and supporters – you can assist Piano Lovers with a tax-deductible donation. Your gift ensures Piano+ newest competition will flourish in future. Email  Georgia Shepherd, for more details.