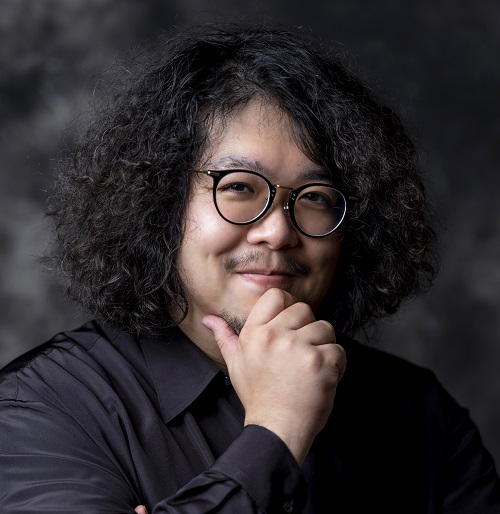 Background
Prizes
Finalist Prize: Paloma O'Shea Santander International Piano Competition (Santander, Spain)
First Prize, Spanish Music Prize and Audience Prize: International Piano Competition Premio Jaén (Jaén, Spain)
Third Prize (equal): Ferruccio Busoni International Piano Competition (Bolzano, Italy)
First Prize: International Piano Competition of Lyon (Lyon, France)
Second Prize (no First prize awarded): International Piano Competition AMA Calabria (Lamezi Terme, Italy)
Akihiro Sakiya began his piano studies at the age of six, remaining in Japan until he was 18. He graduated as Dux from the Conservatoire National Supérieur de Musique de Paris as a pupil of Professor Jacques Rouvier and then continued his studies at the Tokyo University of the Arts with Professor Akiyoshi Sako, gaining his Master's and Doctoral Degrees.
Akihiro has given many recitals in Europe, Asia, North and South America, including the Yokohama International Piano Concert, in the Festival de Nohant and in the Saõ Paulo Beethoven Festival. He has performed with such distinguished orchestras as the Osaka Symphony, Tokyo Symphony, Japan Philharmonic, Orquestra Ciudad de Granada, and Orquesta Sinfónica de Radio Televisión Española.
Akihiro has been working on a progressive recording project of Beethoven's piano sonatas, with five CDs already released. Another CD, Akihiro Sakiya Piano Recital was released in 2015. In August 2019 he made his debut as a conductor, leading Salon Opera's production of Don Giovanni.
2021 Competition Performances
Preliminary Round Preliminary Round
Webcast: Online Concert
Tuesday 6 July 2021, 2.00pm
2021 Competition Repertoire
Preliminary Round
Preliminary Round
Percy Grainger:
from Free Settings of Favourite Melodies 
VII. Fauré: Après un Rêve Op.7 No.1  
Sergei Rachmaninoff:
from Études-tableaux Op.39 
No.9 Allegro moderato. Tempo di marcia
Johannes Brahms:
Piano Sonata No.1 in C major Op.1
I. Allegro
II. Andante (nach einem altdeutschen Minneliede)
III. Allegro molto e con fuoco — Più mosso
IV. Allegro con fuoco – Presto non troppo ed agitato
Claude Debussy:
from Suite Bergamasque 
Semi Final Round
Semi Final Round
José Antônio Rezende de Almeida Prado:
from Cartas Celesetes II
I. Grande Nuvem De Magalães  
II. Constelação I (Pavão)  
III. Alfa e Beta do Índio  
IV. Constelação II (Peixe Austral)  
V. Mercúrio (o Planeta mais próximo do Sol) 
Ludwig van Beethoven:
Piano Sonata No.14 in C# minor Op.27 No.2 Sonata quasi una fantasia 'Moonlight'
I. Adagio sostenuto
II. Allegretto
III. Presto agitato
Claude Debussy:
from Préludes Book 2
VII. La terrasse des audiences du clair de lune
Franz Liszt:
Réminiscences de Don Juan S.418
Final Round
Final Round
Johannes Brahms:
Piano Sonata No.3 in F minor Op.5
I. Allegro maestoso   
II. Andante espressivo   
III. Scherzo. Allegro energico  
IV. Intermezzo. Andante molto   
V. Finale. Allegro moderato ma rubato 
Robert Schumann:
from Gesänge der Frühe Op.133
I. Im ruhigen Tempo
II. Belebt nicht zu rasch
V. Im Anfange ruhiges, im Verlauf bewegteres Tempo
Franz Liszt:
Piano Sonata in B minor S.178
Johannes Brahms:
from 4 Klavierstücke Op.119
Enrique Granados:
El Pelele (The Straw Man)