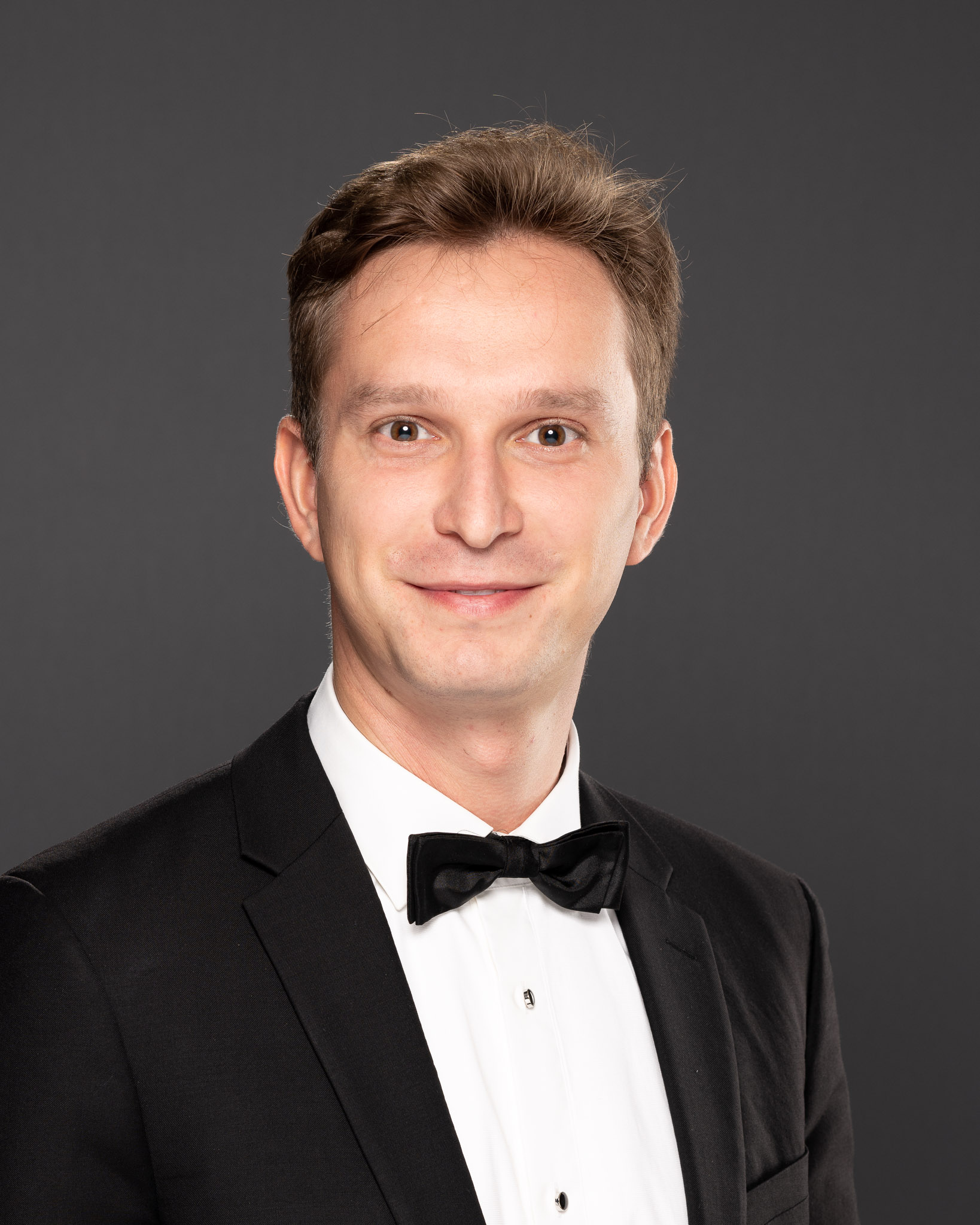 Background
Prizes
Second Prize: Walled City Music Online International Piano Competition (Derry, Ireland)
Gold Medal: Manhattan International Music Competition, New York, NY
First Prize: Carl Baldassare composer-virtuoso competition, Cleveland, OH
First Prize: Orchestre Symphonique de Montreal competition, Montreal, QC
Alexander Malikov performs extensively across Canada and the United States as soloist and chamber musician. Most recently he has performed virtual recitals in Texas, the Toronto Arts and Letters Club and the Vancouver Müzewest Concerts and has recorded Beethoven's Cello sonatas Nos.2 & 5 with the principal cellist of the Toronto Symphony Orchestra, Joseph Johnson.
Alexander has been featured as Artist in Residence with Minnesota Public Radio and has worked with conductors such as Michael Tilson Thomas, Boris Brott, Gaddiel Dombrowner and Michelle Merrill. He has performed at the Richard Bradshaw Amphitheater in Toronto, the Banff International String Quartet Festival, as 'Montague Artist' at the Heidelberg University in Ohio and at the 'Rising Star' series at the Texas State International Piano Festival. A composer himself, Alexander gave the world première of his own piano concerto in 2016.
Alexander graduated from Oberlin College and the Juilliard School, followed by an Artist Diploma at the Cleveland Institute of Music and a Doctorate of Musical Arts at the University of Texas. He is currently completing an Artist Diploma at the Glenn Gould School in Toronto. Last year he was awarded the Young Arts Educator Award in Florida, USA.
2021 Competition Performances
Preliminary Round Preliminary Round
Webcast: Online Concert
Sunday 4 July 2021, 3.00pm
2021 Competition Repertoire
Preliminary Round
Preliminary Round
Domenico Scarlatti:
Keyboard Sonata in F minor K.519
Domenico Scarlatti:
Keyboard Sonata in B♭ major K.545
Joseph Haydn:
Sonata in C major Hob.XVI:50
I. Allegro
II. Adagio
III. Allegro molto
Claude Debussy:
from Préludes Book 1
Franz Liszt:
from Deux Légendes S.175
II. St. François de Paule marchant sur les flots
Enrique Granados:
Allegro de Concierto Op.46
Carl Vine:
from Five Bagatelles
Semi Final Round
Semi Final Round
Alexander Scriabin:
Piano Sonata No.2 in G# minor Op.19
Modest Mussorgsky:
Pictures at an Exhibition
[Promenade I] Allegro giusto, nel modo russico; senza allegrezza, ma poco sostenuto
I. The Gnome
[Promenade II]. Moderato commodo assai e con delicatezza
II. The Old Castle
[Promenade III]. Moderato non tanto, pesamente
III. Tuileries
IV. Oxen
[Promenade IV]. Tranquillo
V. The Ballet of the Unhatched Chicks in their Shells
VI. Samuel Goldenberg and Schmuÿle
[Promenade V] Allegro giusto, nel modo russico; poco sostenuto
VII. The Market at Limoges (The Great News)
VIII. Catacombs – With the Dead in a Dead Language
IX. The Hut on Hens' Legs
X. The Great Gate of Kiev
Dmitri Shostakovich:
Prelude and Fugue No.15 in D♭ major Op.87
Final Round
Final Round
George Walker:
Sonata No.1 for Piano
I. Allegro energico
II. Moderato
III. Allegro con brio
Sergei Prokofiev:
Sonata No.4 in C minor Op.29
I. Allegro molto sostenuto
II. Andante assai
III. Allegro con brio, ma non leggiero
Claude Debussy:
Suite Bergamasque
I. Prélude
II. Menuet
III. Clair de Lune
IV. Passepied
Ludwig van Beethoven:
Sonata No.32 in C minor Op.111
I. Maestoso – Allegro con brio, ed appassionato
II. Arietta – Adagio molto semplice e cantabile
Franz Schubert:
from 4 Impromptus D.899