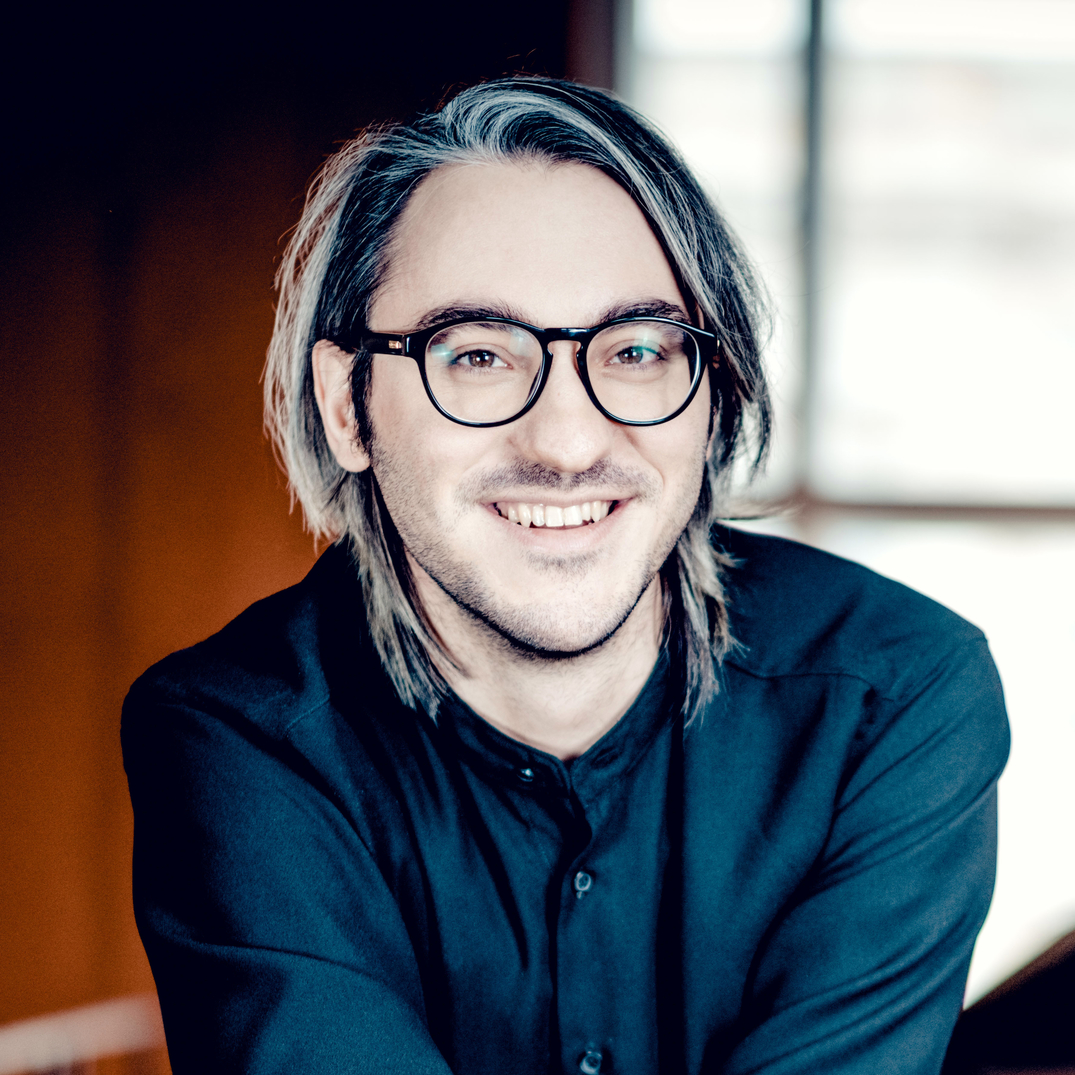 Musical exposure and Central European culture: Alexander Gadjiev owes the first to his family, with both parents being piano teachers and musicians, and the second to Gorizia – his city of origin – a natural crossroads of peoples, cultures and languages. These factors have both had a determining influence on his natural ability to absorb, process and rework, to his own taste, different musical styles and languages. Tutored by his father, a well-known Russian teacher, Alexander played for the first time with an orchestra at the age of nine and held his first solo recital aged ten. He was awarded his diploma at the age of seventeen, with the highest marks and honours. This allowed him to participate in the Premio Venezia – a competition reserved for the best young talents in Italy – and to win the 30th edition of the award.
Alexander has just received the Second Prize and the "Krystian Zimerman Prize for the best performance of a Sonata" at the"18th Chopin Competition" in Warsaw.
A few months before he won the First Prize and several other prizes the 2021 Sydney International Piano Competition.
Gadjiev is still currently "BBC New Generation Artist" from 2019 to 2021, which gives him the opportunity to record several times for renowned Studios in London, to perform in prestigious British festivals and venues and to collaborate with BBC orchestras throughout the United Kingdom.
Over the last years Gadjiev has been invited to perform in Japan and at major piano festivals, including: the Verbier Festival, the MiTo Festival in Turin, the Chopin Festival in Duszniki, the ClaviCologne International Piano Festival in Düsseldorf, Piano Festival Rafael Orozco in Cordoba, the Ljubljana Festival, Bologna Festival, Settimane Musicali for the Teatro Olimpico in Vicenza, the Festival Animato de Paris, Kammermusik Salzburg Festival, Teatro La Fenice, Kioi Hall and Bunka Kaikan in Tokyo, Kitara Concert Hall in Sapporo, Hyogo Performing Arts Center in Osaka, Salle Cortot in Paris, the Moscow Conservatory, then in Salt Lake City, Istanbul, Barcelona, Rome, Milan, Wigmore Hall, Albeburgh Festival and many others.
Future engagements foresee a long tour of Poland, concerts in the UK, the Nederlands, Italy, an extensive tour in Japan and the year 2022 will gloriously end with an Australian and Far East tour lasting over 90 days!