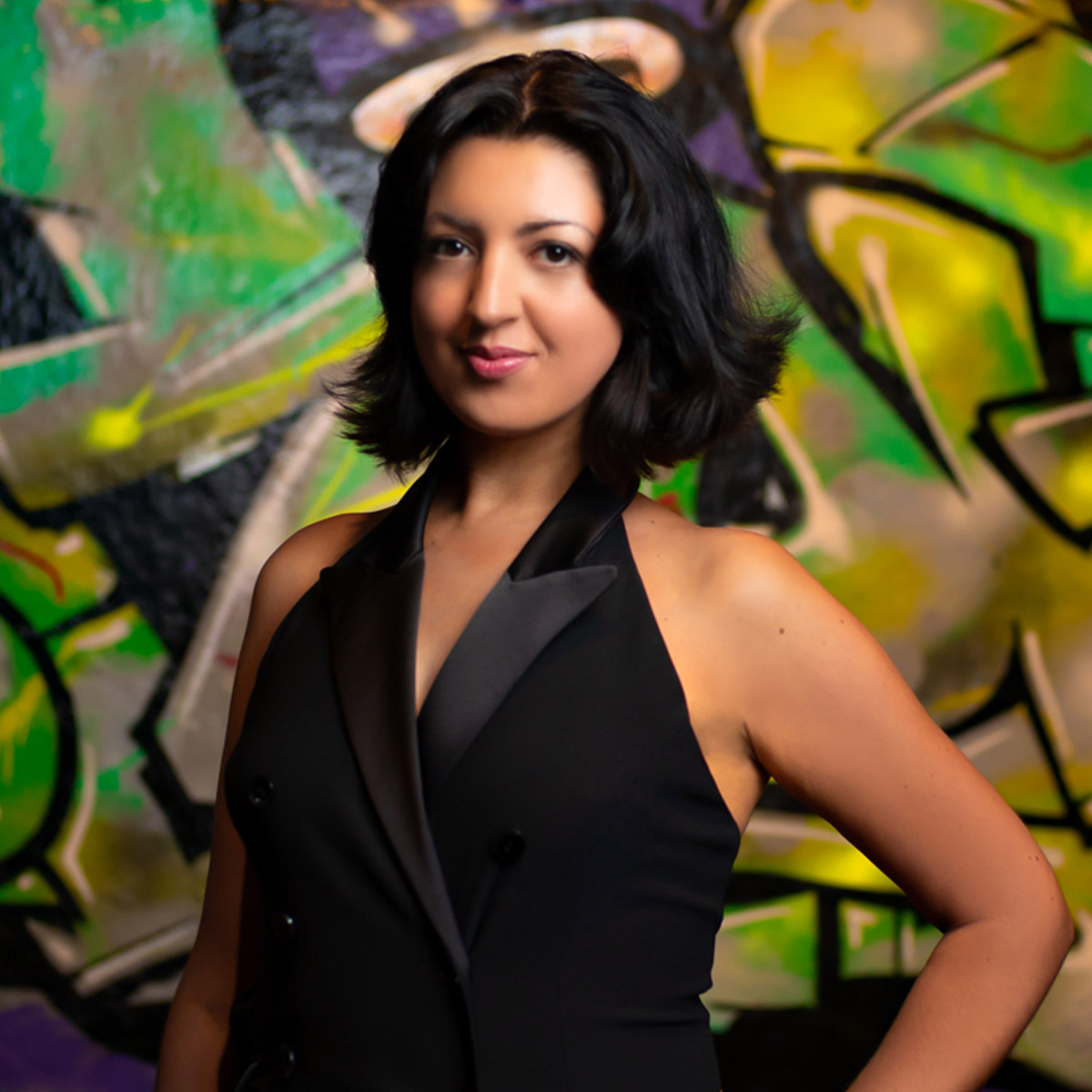 Alexandra Dariescu, creator of "The Nutcracker and I", is a pianist for the 21st century, standing out as an original voice on gender equality in both her concerto and recital programmes, championing and premiering lesser-known works. In demand as a soloist worldwide, she has performed with eminent orchestras such as the London Philharmonic Orchestra, Orchestre National de France, Oslo Philharmonic and the Sydney Symphony Orchestra, whilst the list of conductors she has worked with includes Adam Fischer, Cristian Măcelaru, Alain Altinoglu, Fabien Gabel, Jun Märkl, Vasily Petrenko, Ryan Bancroft, James Gaffigan and JoAnn Falletta.
In 2017, Dariescu took the world by storm with her successful piano recital production "The Nutcracker and I", an original ground-breaking multimedia performance for piano solo with dance and digital animation, which has since enjoyed international acclaim and has drawn thousands of young audiences into concert halls across Europe, Australia, China, the Emirates and the US, realising Dariescu's vision of building bridges and making classical music more accessible to the wider public.
Dariescu has released eight albums to critical acclaim, the latest disc being her Decca recording with Angela Gheorghiu. The discography includes a Trilogy of Preludes series on Champs Hill Records, as well as Tchaikovsky's Piano Concerto No. 1 with the Royal Philharmonic Orchestra/Darrell Ang (Signum Records), in addition to "The Nutcracker and I" audio book.
Dariescu has been mentored by Sir András Schiff and Dame Imogen Cooper. A Laureate at the Verbier Festival Academy, she received the UK's Women of the Future Award in the Arts and Culture category. In 2017, Dariescu was appointed patron of Music in Lyddington and Cultural Ambassador of Romania. In spring 2018, Dariescu received the 'Officer of the Romanian Crown' from the Royal Family and was selected as a Young European Leader by Friends of Europe. In 2020, Dariescu received the Order 'Cultural Merit' in the rank of Knight by the Romanian President and became an Associated Member of the RNCM.