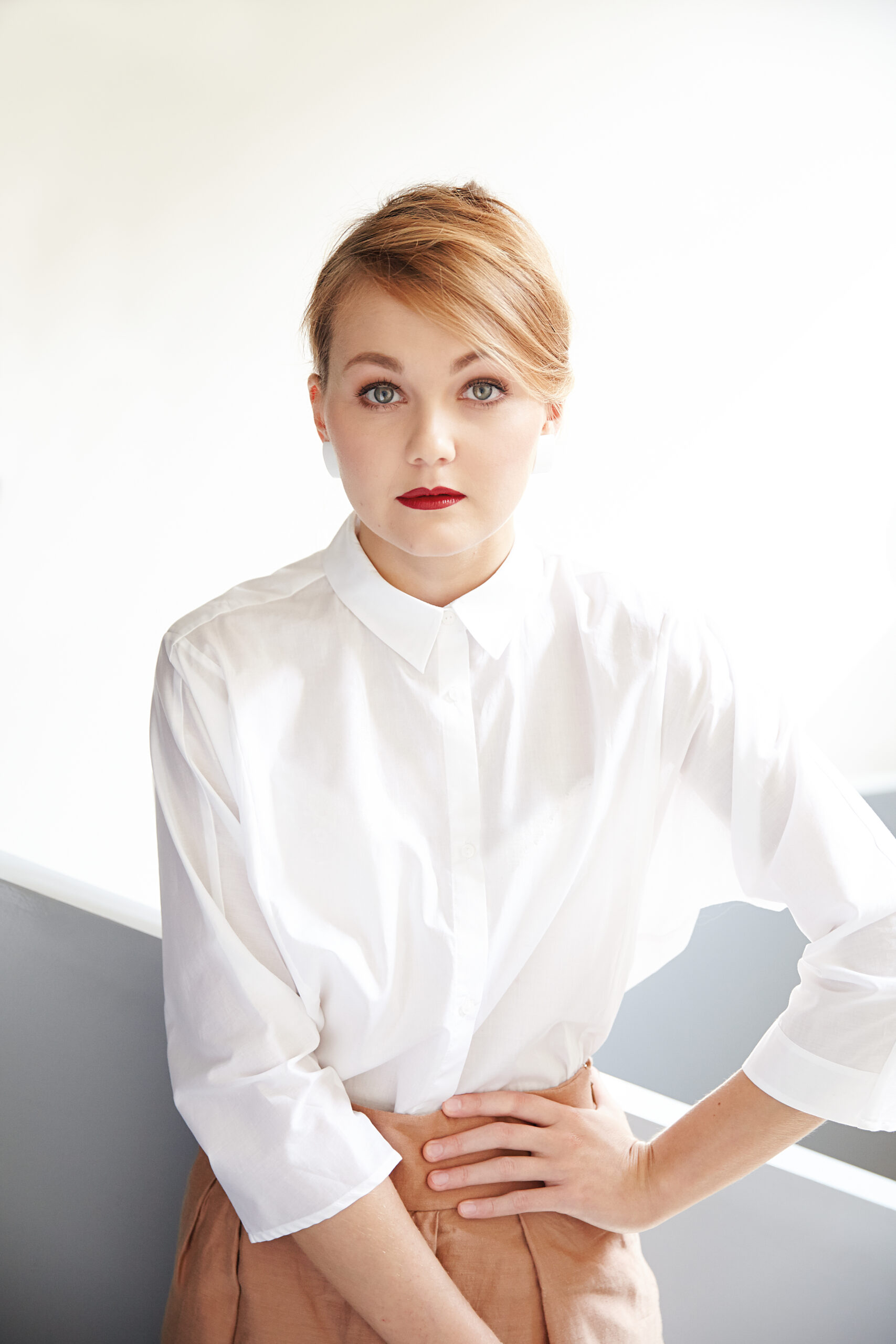 Background
Prizes
Nikolai Lugansky Special Prize: 1st International Russian Music Piano Competition Ryazan (Russia)
6th Prize: Neapolitan Masters International Piano Competition
Russian pianist Alexandra Pavlova was born in Almaty, Kazakhstan, in 1992. She began her studies at Zhaniya Aubakirova's Music School in 2001. At the age of nine she was given her first piano lessons and already, half a year later, she played her first public concert. In the following years, Alexandra won four important piano competitions in Kazakhstan, including the Audience prize in all 4 in addition to other special prizes.
In 2006, she moved to Saint Petersburg to continue her musical education at The State Conservatory's Music Academy under Natalia Ushakova. During her studies there, Alexandra took part at various festivals and concerts organized by the the Conservatory and the Government of Saint Petersburg. In 2009, she was the only piano student of her school who was honoured with an invitation to play several concerts as both a solo and chamber music pianist, in Europe.
After successful graduating from Saint Petersburg Academy of Music, Alexandra was accepted to the Moscow State Conservatory to the class of Prof. Ruvim Ostrovsky. In addition to her studies, Alexandra attended several masterclasses with major artists of the piano wordl: Fabio Bidini, Jean Marc Luisada, Filippo Faes, Hortense Cartier Bresson, Stanislav Pochekin, Mikhail Voskresensky and Boris Petrushansky. In 2014, she successfully finished the Chigiana Academy under Prof. Liliya Zilberstein.
Since 2013, Alexandra studies at the Hochschule Fur Musik Hanns Eisler in the class of Prof. Eldar Nebolsin. Among the awards and prizes received by Alexandra in the following years include the 3rd Prize at the Hanns Eisler International Contemporary Music Competition in Berlin, the Robert Schumann prize at the Knopf International Competition in Dusseldorf, a prize at the Neapolitan Masters International Piano Competition and the Nikolai Luganski Special Award at the First International Russian Music Competition.
2021 Competition Performances
Preliminary Round Preliminary Round
Webcast: Online Concert
Friday 2 July 2021, 2.00pm
2021 Competition Repertoire
Preliminary Round
Preliminary Round
Mieczyslaw Weinberg:
Piano Sonata No.6 Op.73
I. Adagio
II. Allegro molto
Sergei Prokofiev:
Piano Sonata No.2 Op.14
I. Allegro ma non troppo
II. Scherzo. Allegro marcato
III. Andante
IV. Vivace
Mikhail Glinka/Mily Balakirev:
The Lark
Elena Kats-Chernin:
Russian Rag No.2
Semi Final Round
Semi Final Round
Modest Mussorgsky:
Pictures at an Exhibition
[Promenade I] Allegro giusto, nel modo russico; senza allegrezza, ma poco sostenuto
I. The Gnome
[Promenade II]. Moderato commodo assai e con delicatezza
II. The Old Castle
[Promenade III]. Moderato non tanto, pesamente
III. Tuileries
IV. Cattle
[Promenade IV]. Tranquillo
V. The Ballet of the Unhatched Chicks in their Shells
VI. Samuel Goldenberg and Schmuÿle
[Promenade V] Allegro giusto, nel modo russico; poco sostenuto
VII. The Market at Limoges (The Great News)
VIII. Catacombs
IX. The Hut on Hens' Legs
X. The Great Gate of Kiev
I. Pagodes
II. La soirée dans Grenade
III. Jardins sous la pluie
Claude Debussy:
Les soirs illuminès par l'ardeur du Charbon
Final Round
Final Round
César Franck:
Prélude, Choral et Fugue
I. Prélude
II. Choral
III. Fugue
Ludwig van Beethoven:
Piano Sonata No.31 in A♭ major Op.110
I. Moderato cantabile molto espressivo
II. Allegro molto
III. Adagio ma non troppo; Arioso dolente; Fuga. Allegro ma non troppo
Robert Schumann:
Carnaval Op.9
Frédéric Chopin:
from 12 Études Op.25
Clara Schumann:
from Soirées musicales Op.6