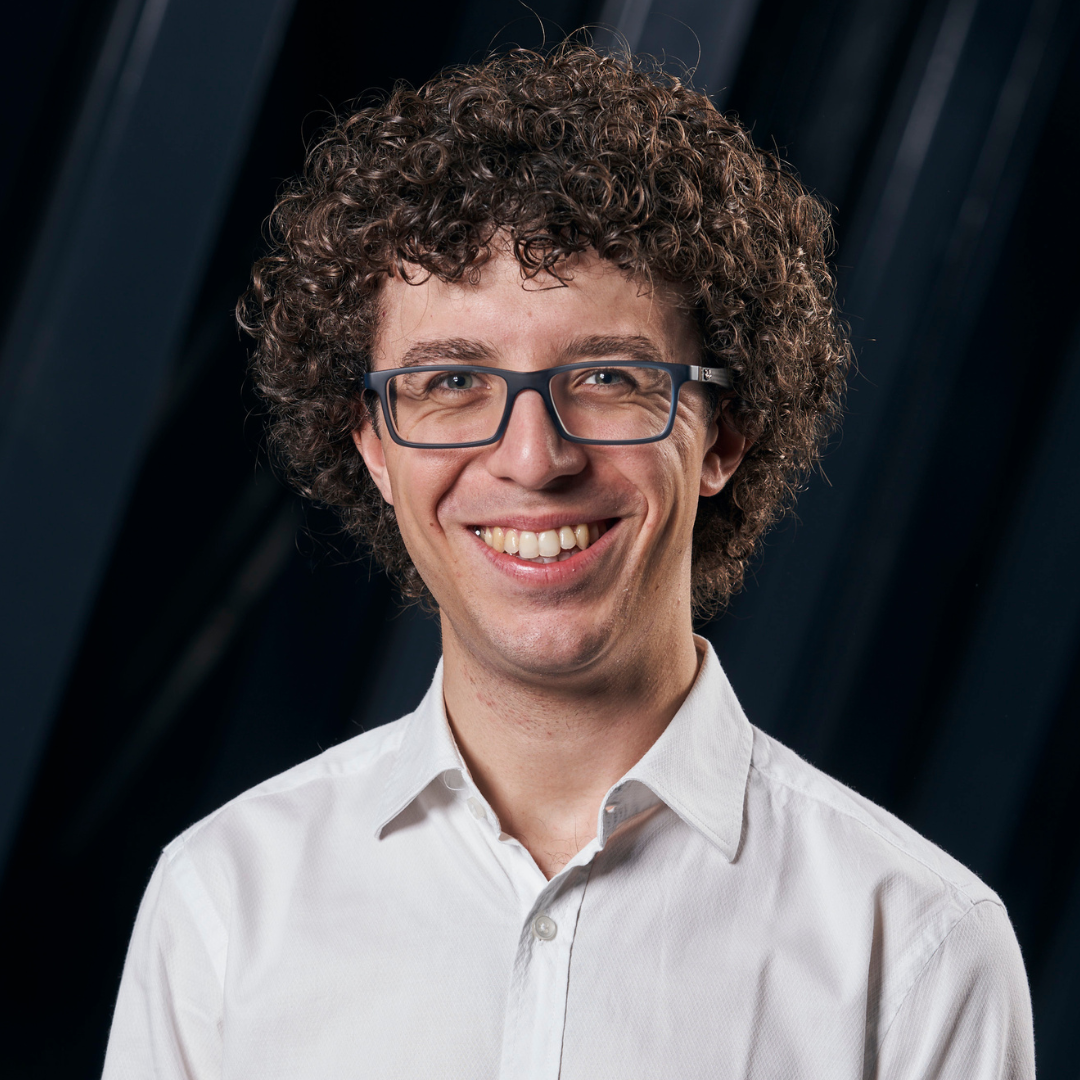 Background
Hear the composer's notes as the passcode for your inner lock, come in with as many secrets you may have and please unfold them!
Prizes
Gran Prix: International PianoTalents Competition (Milan, Italy)
Second Prize: César Franck International Piano Competition (Brussels, Belgium)
Andrea Molteni began studying the piano at the age of six. After he graduated with honours and honourable mention at the Conservatorio di musica Giuseppe Verdi di Como, Andrea studied in Milan with Vincenzo Balzani. Under the guidance of William Grant Naboré, in 2020, he was awarded a Master's degree Magna cum Laude in Advanced Performance Studies by the Conservatorio della Svizzera Italiana in Lugano. A student of the prestigious International Piano Academy Lake Como, he has taken part in masterclasses with Sir Andras Schiff, Stanislav Ioudenitch, Arie Vardi, Pavel Gililov, Đặng Thái Sơn, Piotr Paleczny, Vladimir Feltsman, Christopher O'Riley and Aquiles Delle Vigne.
Andrea has regular appearances in the USA, Italy, UK, Europe, Russia, China and Singapore. He has played at the Esplanade in Singapore, Wiener Saal of the Mozarteum University in Salzburg, Scriabin Museum in Moscow, DiMenna Center in New York and other venues around the world. He participated at the Bayreuth Festival celebrating the 200th anniversary of Richard Wagner. Two solo albums have been released and internationally reviewed – Petrassi and Dallapiccola Complete Piano Works and Scarlatti: Sonatas.
2023 Competition Performances
Preliminary Round Preliminary Round 1: 20-Minute Recital
Verbrugghen Hall
Thursday 6 July 2023, 5.20pm
Preliminary Round Preliminary Round 2: 30-Minute Recital
Verbrugghen Hall
Saturday 8 July 2023, 7.30pm
2023 Competition Repertoire
Preliminary Round
Preliminary Round 1: 20-Minute Recital
Johannes Brahms:
Scherzo in E♭ minor Op.4
Alban Berg:
Piano Sonata in B minor Op.1
Preliminary Round 2: 30-Minute Recital
Frédéric Chopin:
Fantaisie in F minor Op.49
Entrant in Composing the Future 2021 
Goffredo Petrassi:
Toccata
Semi Final Round
Semi Finals Round 1: 70-Minute Recital
Johann Sebastian Bach:
Toccata in G minor BWV 915
Ludwig van Beethoven:
Piano Sonata No.29 in B♭ major Op.106 'Hammerklavier'
I. Allegro
II. Scherzo. Assai vivace
III. Adagio sostenuto
IV. Introduzione. Largo – Fuga. Allegro risoluto
Luigi Dallapiccola:
Sonatina canonica su "Capricci" di Niccolò Paganini
I. Allegretto comodo
II. Largo – vivacissimo – tempo primo
III. Andante sostenuto
IV. Alla marcia; moderato
Semi Finals Round 1: 70-Minute Recital
Ludwig van Beethoven:
Sonata for Piano and Violin No.7 in C minor Op.30 No.2
I. Allegro con brio
II. Adagio cantabile
III. Scherzo. Allegro – Trio
IV. Finale. Allegro
Jules Massenet/Martin Pierre Marsick:
from 'Thaïs'
Johannes Brahms:
Sonata for Piano and Cello No.2 in F major Op.99
I. Allegro vivace
II. Adagio affettuoso
III. Allegro passionato
IV. Allegro molto
David Popper:
from Concert-Etudes Op.55
Final Round
Final Round 1: Concerto 1800 and Earlier
Ludwig van Beethoven:
Piano Concerto No.1 in C major Op.15
I. Allegro con brio
II. Largo
III. Rondo. Allegro
Final Round 2: Post 1800 Concerto
Johannes Brahms:
Concerto No.1 in D minor Op.15
I. Maestoso
II. Adagio
III. Rondo. Allegro non troppo