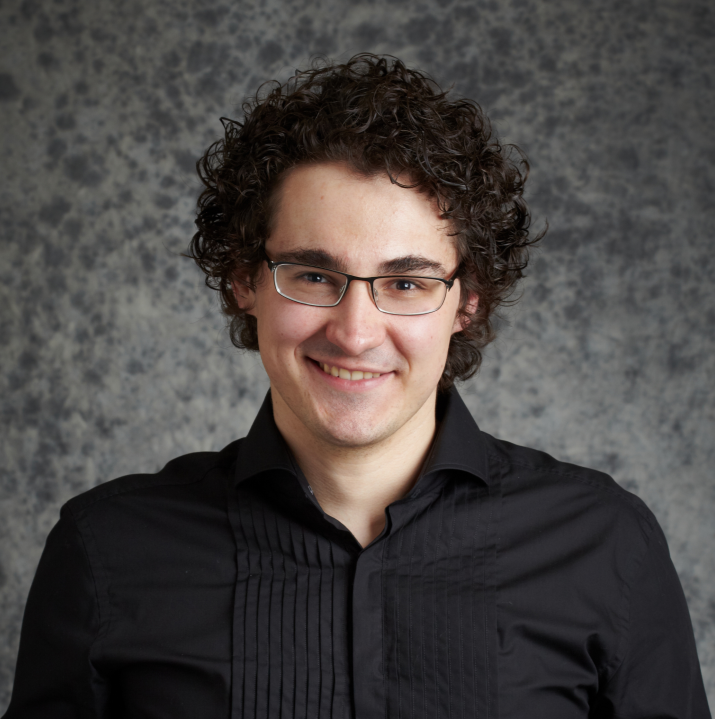 Background
Prizes
Percy Grainger Second Prize
Sydney International Piano Competition
Best Program Construction in the Semi Final or Final
Sydney International Piano Competition
Best Performance of a work from any period before 1950 by a rarely-played and unduly neglected composer
Sydney International Piano Competition
Ignaz Friedman Best Semi Final Recital
Sydney International Piano Competition
Rhondda Gillespie Best Performance of a Twentieth-Century work
Sydney International Piano Competition
Isador Goodman Best Encore in the Preliminary or Finals
Sydney International Piano Competition
Third Prize: Top of The World International Piano Competition (Tromsø, Norway)
Gold Medal and Audience Prize: Cincinnati World Piano Competition (Cincinnati, USA)
Bronze Medal: Gina Bachauer Artist Competition (Salt Lake City, USA)
Hofmann Prize: First German Piano Competition of Polish Music (Hamburg, Germany)
Third Prize and Audience Prize: Sendai International Music Competition (Sendai, Japan)
At age seven Artem Yasynskyy became a pupil at the Special School for Gifted Children run by the Prokofiev Academy in Donetsk, giving his first public concert a year later. In 2006 he was awarded a scholarship to the Prokofiev State Academy of Music, graduating under Albina Orishchuk with Honours in 2010. In 2018 he received his Master's Degree at the Hochschule für Künste, Bremen, studying under Patrick O'Byrne.
Artem has performed at the Paderewski Festival in Raleigh, USA, the Musikfest Bremen, the Raritäten der Klaviermusik in Husum, Germany and the Kiev Musical Summernights Festival, among others. Numerous concert engagements have taken him to Canada, USA, Australia, Japan, South Korea, Italy, Spain, Greece, Norway, Russia and Germany.
Artem's first CD with works by Joseph Hofmann was released in 2015. His second CD of Scarlatti Sonatas was released in January 2018. He teaches piano and chamber music at the Hochschule für Künste, Bremen.
SEMI FINAL PROGRAM THEME
The theme is rarities of the 20th century. I thought it is a great opportunity to show this beautiful music, that is played not very often.
2021 Competition Performances
Preliminary Round Preliminary Round
Webcast: Online Concert
Thursday 8 July 2021, 7.30pm
Semi Final Round Semi Final Round
Webcast: Online Concert
Wednesday 14 July 2021, 7.30pm
Final Round Final Round
Webcast: Online Concert
Sunday 18 July 2021, 11.00am
2021 Competition Repertoire
Preliminary Round
Preliminary Round
Johann Sebastian Bach:
Partita in G major BWV 829
I. Preambulum
II. Allemande
III. Corrente
IV. Sarabande
V. Tempo di Minuetto
VI. Passepied
VII. Gigue
Johann Sebastian Bach/Ferruccio Busoni:
Toccata and Fugue in D Minor BWV 565
Dulcie Holland:
The Scattering of Leaves
Johannes Brahms:
Variations on a Theme by Paganini Op.35 Book 1
Book 1 (Theme and Variations 1–14)  
Domenico Scarlatti:
Keyboard Sonata in G major K.431
Semi Final Round
Semi Final Round
Benjamin Britten:
Holiday Diary Op.5
I. Early Morning Bathe
II. Sailing
III. Fun Fair
IV. Night
Myroslav Skoryk:
Prelude and Fugue in F major
Jehan Alain:
L'Oeuvre de piano Tôme 3
I. Étude sur un Thème de 4 Notes
II. Petite Rapsodie
III. Dans le Rêve laissé par la Ballade des pendus de François Villon
IV. Taras Bulbas
Józef Hofmann:
Charakterskizzen Op.40
I. Vision
II. Jadis
III. Nenien
IV. Kaleidoskop
Final Round
Final Round
Joseph Haydn:
Sonata in C major Hob.XVI:50
I. Allegro
II. Adagio
III. Allegro molto
Karol Szymanowski:
Variations in B♭ minor Op.3
Theme: Andantino tranquillo e semplice
I. (Listesso tempo)
II. Agitato
III. Andantino quasi tempo di mazurka
IV. Con moto
V. Lento dolce
VI. Scherzando, molto vivace
VII. Allegro agitato ed energico
VIII. Meno mosso. Mesto
IX. Maggiore. Tempo di valse. Grazioso
X. Andantino dolce
XI. Andantino dolce affetuoso
XII. Allegro con fuoco
Johann Sebastian Bach:
from 15 Sinfonias
I. C major BWV 787
II. C minor BWV 788
III. D major BWV 789
VI. E major BWV 792
XI. G minor BWV 797
XIII. A minor BWV 798
XV. B minor BWV 801
Sergei Prokofiev:
Piano Sonata No.8 in B♭ major Op.84
I. Andante dolce
II. Andante sognando
III. Vivace
Maurice Ravel:
À la manière de Borodine
Georges Bizet/Vladimir Horowitz:
Variations on Themes from Carmen