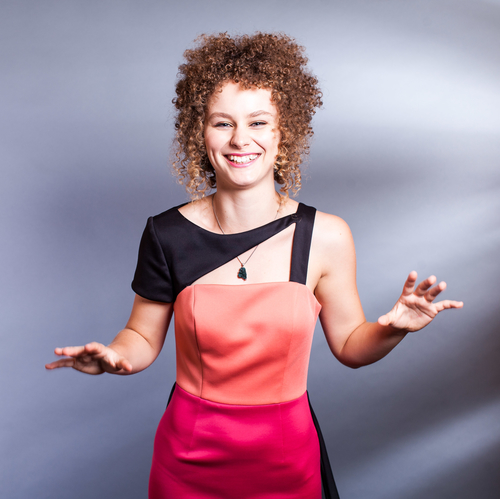 Australian pianist Ayesha Gough is developing her own style grounded in strong traditional concepts with an inherent interest in the unique and engaging. A strong passion for new music, particularly that of Australian composers, has seen her premiere new works in 2016 and 2017 by Klotz and Yedid, and collaborate with Klotz for the premiere of Midnight Rain in 2018.
First prize-winner at the 2015 Lev Vlassenko Piano Competition, and competitor in the 2016 Sydney International Piano Competition, Ayesha Gough has performed with the Queensland Symphony, the Queensland Conservatorium Symphony, and the Queensland Pops Orchestras under such conductors as Edvard Tchivzhel, Nicholas Braithwaite, and Daniel Carter. She has given recitals throughout Australia, as well as New Zealand, Italy, Japan, and China.
Ayesha studied under Oleg Stepanov for ten years, both at a pre-tertiary and tertiary level at the Queensland Conservatorium, Griffith University. It is this period of study to which she attributes the foundation of her pianistic values, both in terms of the school of piano passed on by her teacher, and the gradual encouragement by other lecturers to explore new mediums. Throughout 2018, she continued study in Italy with Boris Petrushansky at the Accademia Pianistica Internazionale "Incontri col Maestro".
She has been awarded the Theme and Variations Foundation Award, the Brisbane Club Award, the QCGU Postgraduate Prize, the Joyce Campbell Lloyd scholarship, the Allison/Henderson scholarship, and in early 2017 she participated in the Hamamatsu International Piano Academy. Ayesha has been supported by Variety, the Children's Charity, of which she is an International Ambassador.