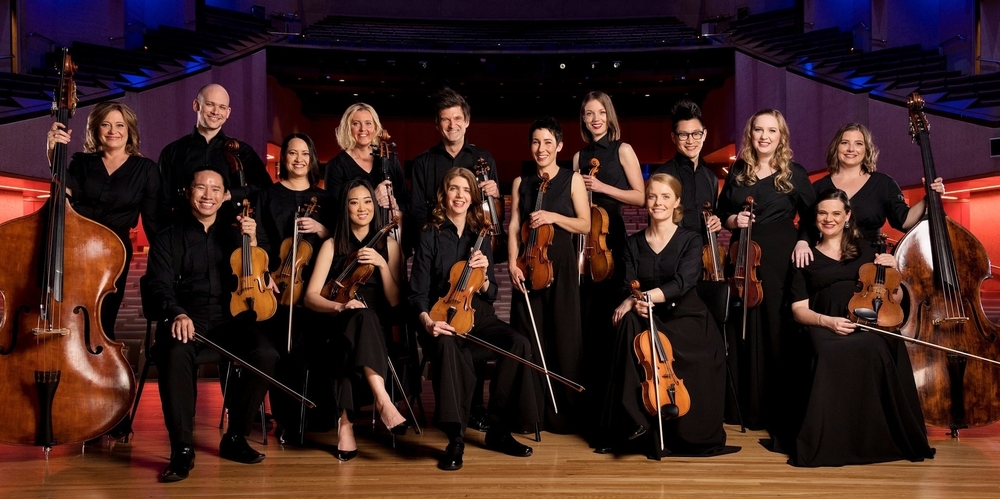 Camerata was founded in 1987 by acclaimed string educator Elizabeth Morgan AM, as an idealistic ensemble of emerging artists which she then formed into a professional chamber orchestra in 2005.
Performing without a conductor, the artistic associates and their guest artists proudly take full ownership of the music to form a thriving, refreshing and acclaimed voice within the Australian arts landscape. The constantly evolving group undertakes a major concert season annually in both Brisbane and Toowoomba. In addition, the orchestra perform regularly in festivals, collaborations, regional tours, live-to-air national broadcasts, recording and fundraising activities.
As a Queensland ensemble, Camerata provides career and performance opportunities for string players who wish to build a professional, international career from Brisbane and as a point of attraction for those returning from overseas.
Camerata's primary aim is to empower artists, inspire audiences and enrich communities through music. Camerata performs a variety of styles of music in traditional and non-traditional spaces throughout the state and delivers workshops, school talks and concerts to support the education of young string players.
Camerata has a reputation for innovation and interesting and adventurous programming. The ensemble is extremely flexible in its repertoire and in the way it combines works in programs, playing the core 'classics' as well as new and recent music, and Australian music. Camerata regularly works with performers outside the 'classical' sector.
Camerata has established itself as a chamber orchestra of national significance with an outstanding track record of artistic achievement.