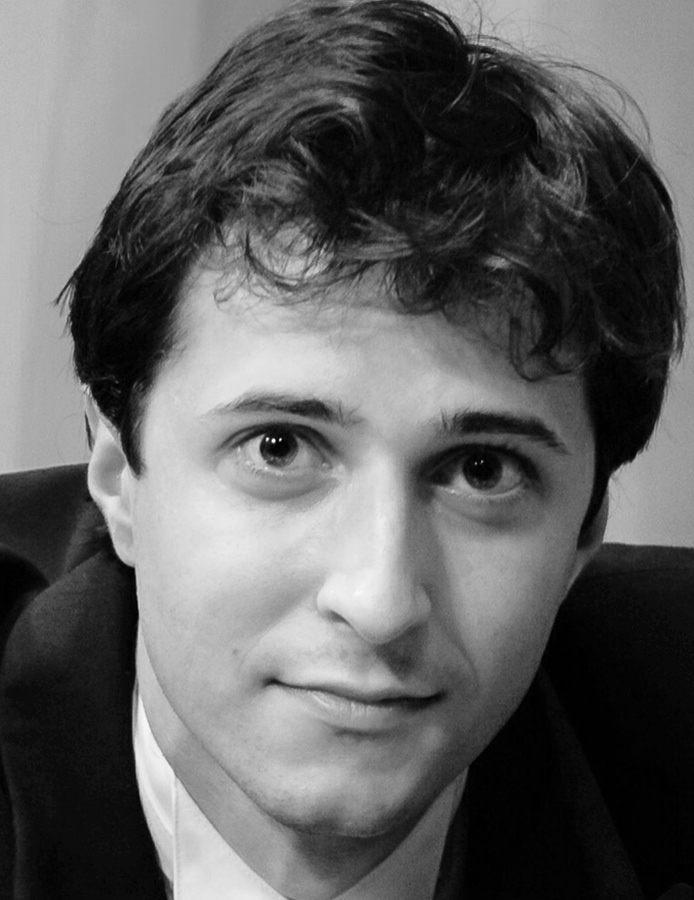 Background
Prizes
William Murdoch Fourth Prize
Sydney International Piano Competition
First Prize: Dallas International Piano Competition (USA)
Second and Audience Favorite Award: Seattle Symphony International Piano Competition (USA)
Third Prize: New Orleans International Piano Competition (USA)
Silver and Bronze Medals: Wideman International Piano Competition (USA)
First Prize: Mika Hasler Young Artist Competition Award (USA)
Kenneth Broberg commenced piano studies under Dr Joseph Zins at the age of six. Nine years later, he continued his studies at the Moores School of Music, University of Houston, where he completed his Bachelor of Music in Piano Performance under Professor Nancy Weems. Next year he will be studying for a Master in Piano Performance at the International Center for Music, Park University, under Professor Stanislav Ioudenitch.
His most recent concerto performances have been with the Louisiana Philharmonic Orchestra, the Houston Ballet Orchestra and the Seattle Symphony. He has also appeared with the Minnesota Orchestra, the Lake Superior Chamber Orchestra, the Southwest Minnesota Orchestra, the Moores School Symphony and the New Orleans Civic Symphony, among others. Conductors with whom he has worked include Carlos Miguel Prieto, Ludovic Morlot and Franz Anton Krager.
Kenny has had solo, chamber and concerto broadcasts on National Public Radio and KUHF 91.7 Houston.
2016 Competition Repertoire
Preliminary Round
Round 1: 20-Minute Recital
Johann Sebastian Bach:
The Well-Tempered Clavier Book I: Prelude and Fugue in A♭Major BWV 862
Franz Liszt:
Après une Lecture de Dante: Fantasia quasi Sonata (from Années de Pèlerinage, Book II: Italie)
Round 2: 30-Minute Recital
Maurice Ravel:
Jeux d'eau
Samuel Barber:
Piano Sonata Op.26
Allegro energico
Allegro vivace e leggero
Adagio mesto
Fuga: Allegro con spirito
Carl Vine:
from Five Bagatelles (1994)
Semi Final Round
Round 1: 65-Minute Recital
Ludwig van Beethoven:
Piano Sonata No.7 in D Major Op.10 No.3
Presto
Largo e mesto
Menuetto: Allegro
Rondo: Allegro
Frédéric Chopin:
Ballade No.4 in F minor Op.52
Sergei Prokofiev:
Piano Sonata No.6 in A Major Op.82
Allegro inquieto
Allegretto
Tempo di valzer, lentissimo
Vivace
Round 2: Accompaniment/Chamber Music
César Franck:
Sonata for Violin and Piano in A Major
Allegretto ben moderato
Allegro
Ben moderato: Recitative-Fantasia
Allegretto poco mosso
Antonín Dvořák:
Piano Quintet No.2 in A Major Op.81
Allegro, ma non tanto
Dumka: Andante con moto
Scherzo (Furiant): molto vivace
Finale: Allegro
Final Round
Round 1: 18th Century Concerto
Wolfgang Amadeus Mozart:
Concerto No.25 in C Major K.503
Allegro maestoso
Andante
Allegretto
Round 2: 19th or 20th Century Concerto
Camille Saint-Saëns:
Concerto No.2 in G minor Op.22
Andante sostenuto
Allegro scherzando
Presto