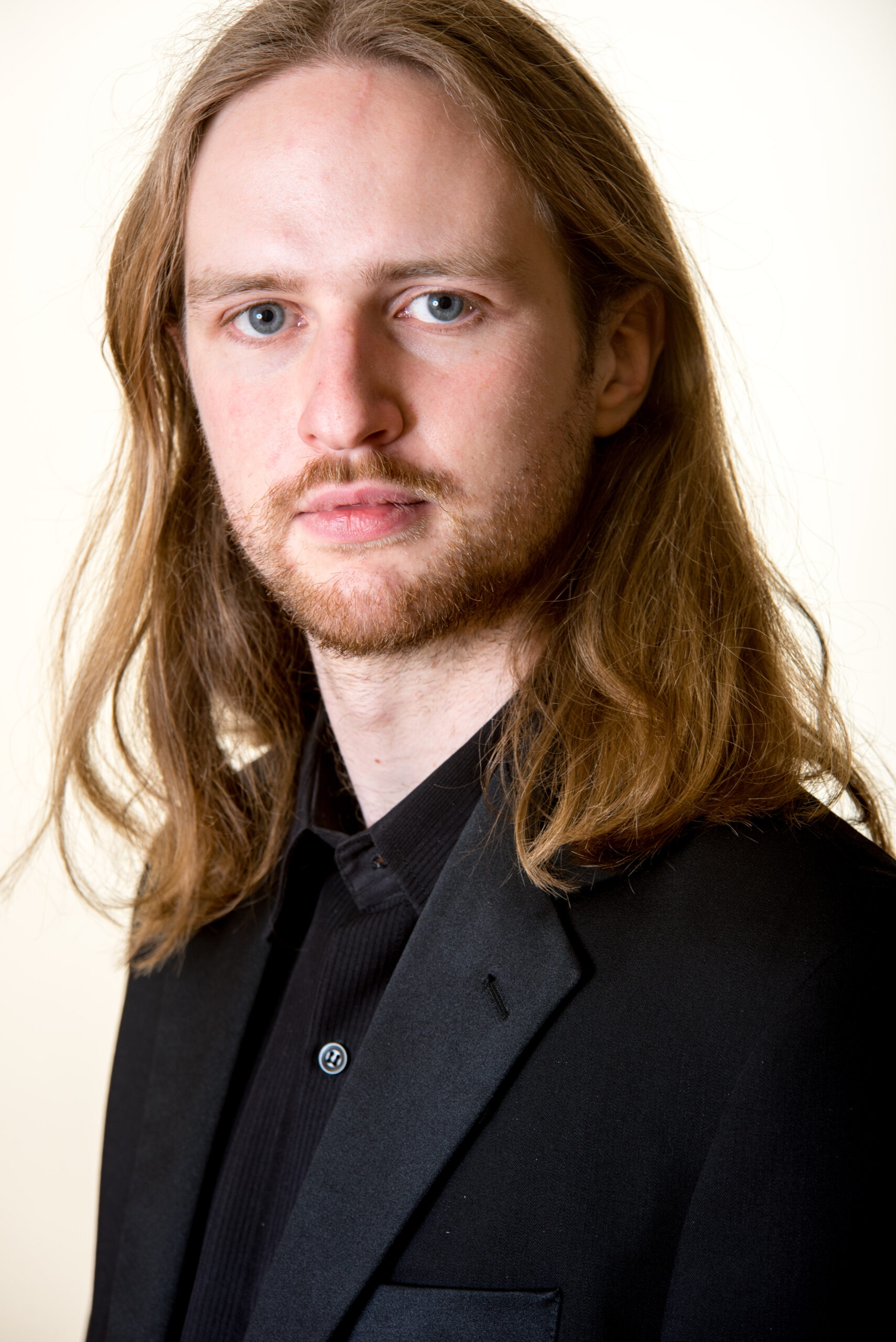 Background
Prizes
Freedman Fellowship (Australia)
Fifth Prize and Best Australian Competitor: Southern Highlands International Piano Competition (Bowral, Australia)
First Prize: Australian International Chopin Competition (Canberra, Australia)
Peter de Jager holds a Bachelor of Music degree in Composition from the University of Melbourne. He undertook both the Young Academy program and the Advanced Performance program at the Australian National Academy of Music and is now on the faculty as an Associate Artist. His piano teachers have included Stephen McIntyre, Rita Reichman and Nehama Patkin, his composition teachers Stuart Greenbaum and Elliott Gyger. He is equally a pianist, harpsichordist and composer.
Peter attended the Lucerne Festival Academy, directed by Pierre Boulez, in 2009, 2010 and 2013. His performances there included Messiaen's Turangalila-Symphonie under David Robertson. He attended the Bang on a Can Summer Institute (Massachusetts) in 2011. He has recorded a disc of French Oboe Sonatas with
Ben Opie.
As a composer, he has been commissioned by Astra, the Melbourne Chamber Orchestra and Speak Percussion. He performs cabaret and co-wrote Reception: The Musical with actor/writer Bethany Simons, which was nominated for a Green Room Award. His Freedman Fellowship will fund a European recital tour highlighting a newly-commissioned piano sonata by Chris Dench, and creating four mini documentaries on the Sonata and three other piano works.
2016 Competition Repertoire
Preliminary Round
Round 1: 20-Minute Recital
Sonata in D Major K.490 L.206
Sonata in D Major K.491 L.164
Sonata in C Major K.420 L.502
Sonata in C Major K.421 L.252
Études pour piano, premier livre: II. 'Cordes à vide' IV. 'Fanfares'
Round 2: 30-Minute Recital
Sergei Lyapunov:
Transcendental Étude Op.11 No.10 in B minor 'Lesghinka'
Chris Dench:
Tiento de medio registro alto (1978 rev. 2003)
Karol Szymanowski:
Piano Sonata No.3 Op.36
Semi Final Round
Round 1: 65-Minute Recital
Johann Sebastian Bach:
Toccata in F# minor BWV 910
Ferruccio Busoni:
Sonatina Seconda BV.259
Leopold Godowsky:
from Java Suite: IX. 'In the streets of old Batavia'
Charles-Valentin Alkan:
Symphonie pour piano seul from Douze Études dans les tons mineurs Op.39 Nos. 4-7
Allegro
Marche Funèbre
Menuet IV.Finale
Round 2: Accompaniment/Chamber Music
Gabriel Fauré:
Sonata for Violin and Piano No.1 in A Major Op.13
Allegro molto
Andante
Allegro vivo
Allegro
César Franck:
Piano Quintet in F minor
Molto moderato uasi lento – Allegro
Lento con molto sentiemtn
Allegro non troppo ma con fuoco
Final Round
Round 1: 18th Century Concerto
Wolfgang Amadeus Mozart:
Concerto No.23 in A major K488
Allegro
Adagio
Allegro assai
Round 2: 19th or 20th Century Concerto
Camille Saint-Saëns:
Concerto No.2 in G minor Op.22
Andante sostenuto
Allegro scherzando
Presto