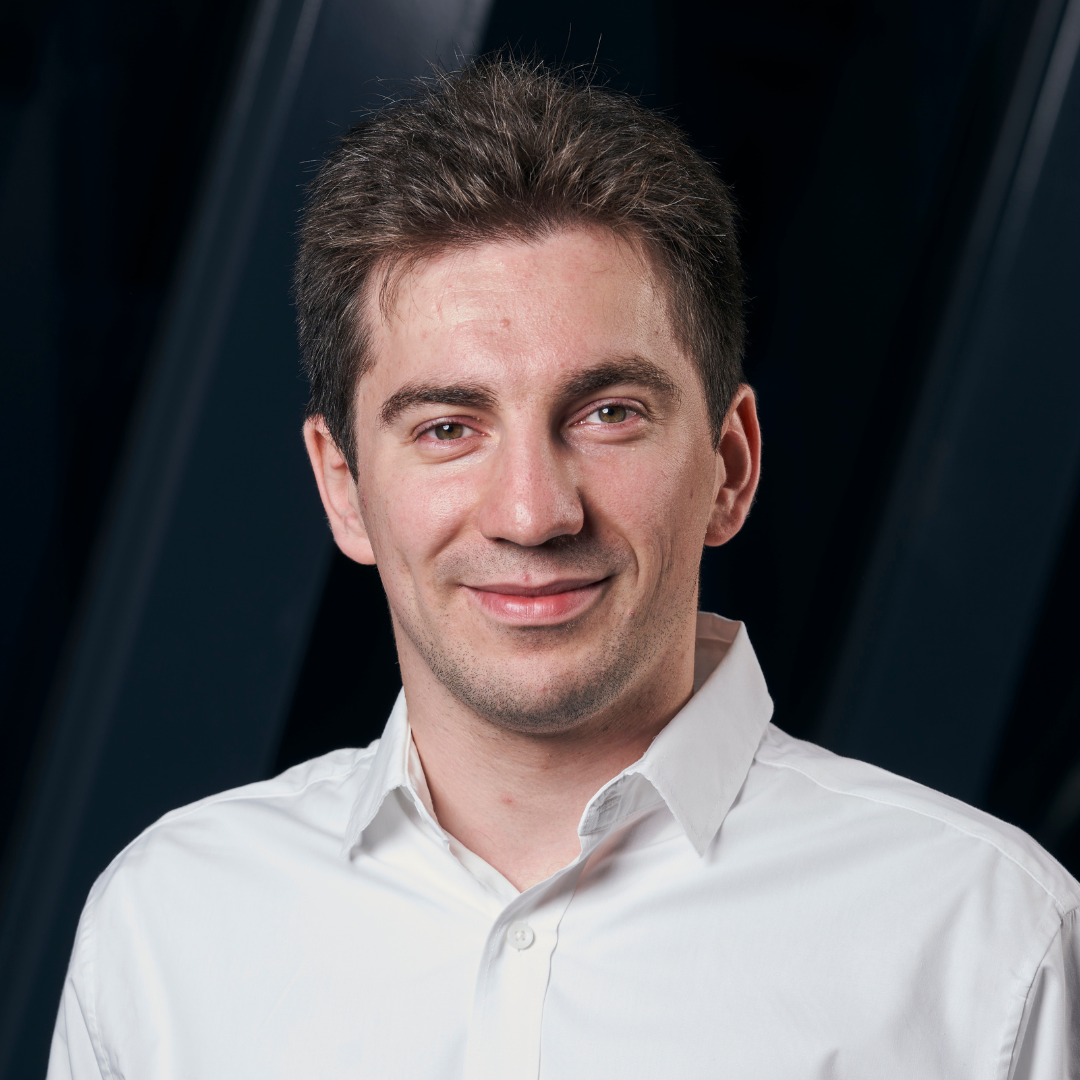 Background
Winning The Sydney would be just the beginning of a hard and fascinating journey. It would make me happy and proud of myself and my development, succeeding at such an important competition with such history!
Prizes
First Prize and Prize for the Best Performance of a Chopin Piece: Roma International Piano Competition (Rome, Italy)
Prize Winner and Prix Collard: Kiefer Hablitzel Göhner Music Prize (Bern, Swizerland)
Prize Winner (as part of Camerata Rhein chamber ensemble): Orpheus Swiss Chamber Music Competition (Winterthur, Swizerland)
First Prize and Audience Award: International Piano and Orchestra Competition "Città di Cantù" (Cantù, Italy)
Fifth Prize and EMCY Prize: International Competition for Young Pianists in Memory of Vladimir Horowitz (Kyiv, Ukraine)
Denis Linnik began his piano studies at age six with Valentina Shetsko, continuing at the Akhremchik College of Arts and Belarusian State Academy of Music in Minsk with Tatiana Sergievskaya and Vladimir Nekhaenko. Since 2017, he has been studying at the Hochschule für Musik Basel, under the tutorship of Claudio Martínez Mehner and Zoltán Fejérvári.
Denis has participated in international festivals such as Basel Infinity, ArtDIALOG, Wien Modern, SOLsberg, 100%classique and Menuhin Festival Gstaad. His orchestral experience includes performances with the Basel Symphony Orchestra, Munich Chamber Orchestra, Roma Tre Orchestra, National Philharmonic Orchestra of Ukraine, Metamorphose String Orchestra of Minsk and Mihail Jora Philharmonic Orchestra. Also enjoying contemporary and chamber music, he has participated in productions of contemporary operas as repetiteur and ensemble member and is accompanist for contemporary music at Bern University of Music. Recently he played a jazz concert at the ArtDIALOG festival.
In 2022, KNS Classical Label released his debut CD Night Wind, featuring Janacek, Brahms and Medtner.
2023 Competition Performances
Preliminary Round Preliminary Round 1: 20-Minute Recital
Verbrugghen Hall
Friday 7 July 2023, 12.00pm
Preliminary Round Preliminary Round 2: 30-Minute Recital
Verbrugghen Hall
Sunday 9 July 2023, 3.00pm
2023 Competition Repertoire
Preliminary Round
Preliminary Round 1: 20-Minute Recital
Entrant in Composing the Future 2021 
Claude Debussy:
Estampes L.100
I. Pagodes
II. La soirée dans Grenade
III. Jardins sous la pluie
Preliminary Round 2: 30-Minute Recital
Frank Bridge:
2 Solos for Piano H.54
I. A Sea Idyll in E major
II. Capriccio in F# minor
Boris Lyatoshinsky:
5 Preludes Op.44
No.1 Lugubre ma non troppo lento
No.2 Lento e tranquillo
No.3 Allegro agitato
No.4 Andante sostenuto
No.5 Impetuoso
György Ligeti:
from Études for Piano
No.13 'L'escalier du diable'
Semi Final Round
Semi Finals Round 1: 70-Minute Recital
Johannes Brahms:
6 Pieces for Piano Op.118
No.1 Intermezzo. Allegro non assai, ma molto appassionato
No.2 Intermezzo. Andante teneramente
No.3 Ballade. Allegro energico
No.4 Intermezzo. Allegretto un poco agitato
No.5 Romance. Andante—Allegretto grazioso
No.6 Intermezzo. Andante, largo e mesto
Leoš Janáček:
Piano Sonata 1.X.1905 in E♭ Minor
I. Predtucha (Foreboding)
II. Smrt (Death)
Leo Ornstein:
Piano Sonata No.4 SO 360
I. Moderato con moto
II. Semplice
III. Lento
IV. Vivo
Semi Final Round 2: Chamber Music
Maurice Ravel:
Sonata for Violin and Piano No.2 in G major M.77
I. Allegretto
II. Blues. Moderato
III. Perpetuum mobile. Allegro
George Gershwin/Jascha Heifetz:
'It ain't necessarily so' from Porgy and Bess
Johannes Brahms:
Sonata for Cello and Piano No.2 in F Major Op.99
I. Allegro vivace
II. Adagio affettuoso
III. Allegro passionato
IV. Allegro molto
David Popper:
from Concert-Etudes Op.55
Final Round
Final Round 1: Concerto 1800 and Earlier
Wolfgang Amadeus Mozart:
Piano Concerto No.27 in B♭ major K.595
I. Allegro
II. Larghetto
III. Allegro
Final Round 2: Post 1800 Concerto
Samuel Barber:
Concerto Op.38
I. Allegro appassionato
II. Canzone. Moderato
III. Allegro molto