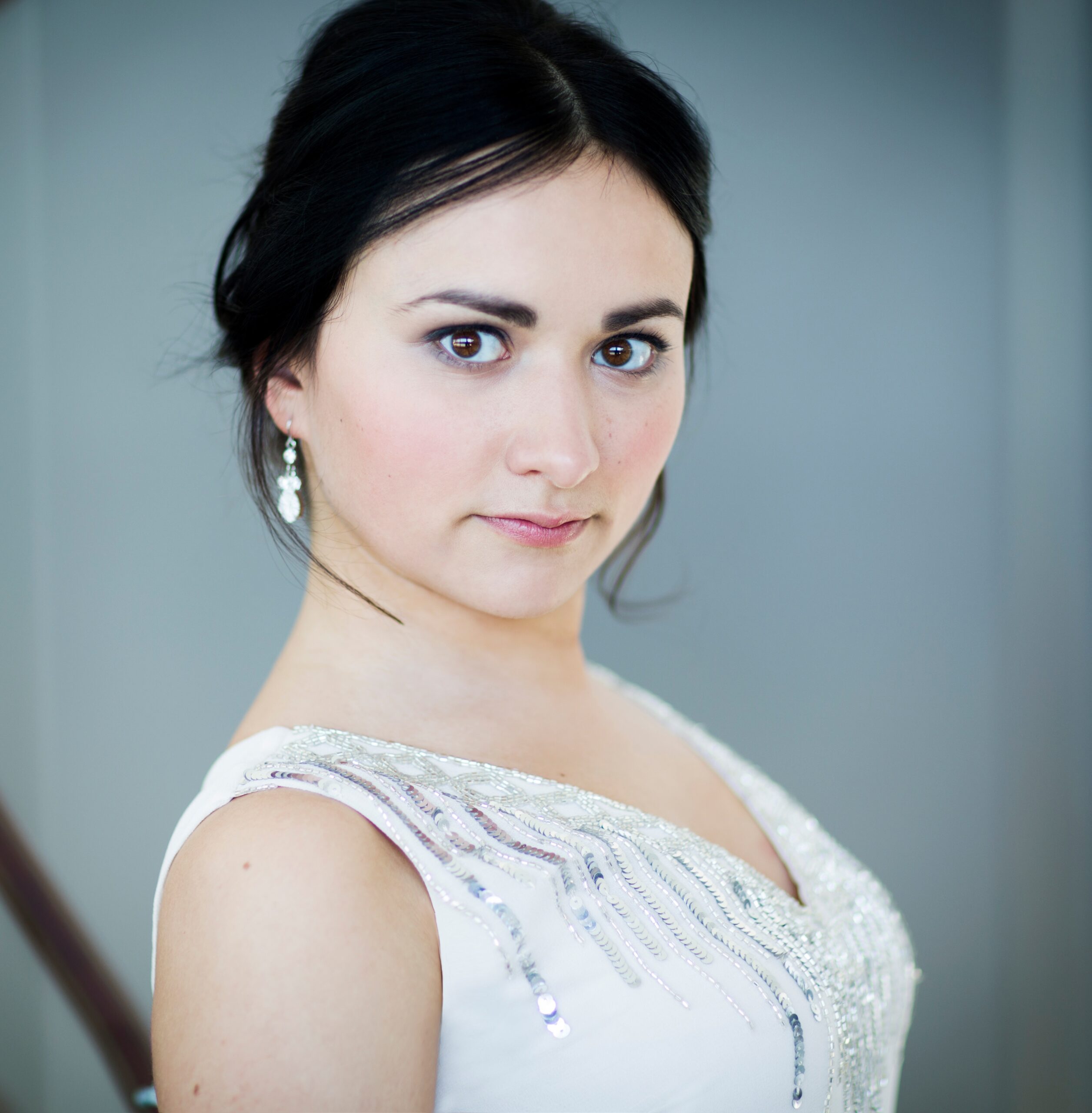 Background
Prizes
Third Prize: Cleveland International Piano Competition (Cleveland, USA)
Third Prize: BNDES International Piano Competition in Brazil (Rio de Janeiro, Brazil)
Second Prize: International Paderewski Competition (Bydgoszcz, Poland)
Second Prize: Ferruccio Busoni International Piano Competition (Bolzano, Italy)
Dinara Klinton studied with Valery Piassetski at the Moscow Central Music School, before joining the class of Eliso Virsaladze at the Tchaikovsky Moscow State Conservatory. She subsequently earned her Master's degree and Artist Diploma at the Royal College of Music in London, studying piano under Dina Parakhina.
Currently, Dinara is an Assistant Professor of Piano at the Royal College of Music.Her orchestral engagements have included the Philharmonia in London, the Lucerne Symphony Orchestra and the St Petersburg Philharmonic.
She has performed at the Royal Festival Hall, Wigmore Hall, the Berlin Philharmonie, Hamburg's Elbphilharmonie, Leipzig Gewandhaus, New York's 92nd Street Y, and in Cleveland's Severance Hall. Festival appearances have included Lugano's Progetto Martha Argerich, Cheltenham, Aldeburgh Proms and France's La Roque d'Anthéron.
An experienced recording artist, Dinara has released Chopin: Works on contemporary instruments (2017), the complete Études d'exécution transcendante by Liszt in 2016 (voted BBC Music Magazine's Recording of the Month) and Music of Chopin and Liszt in 2007. In March 2021, she released her latest album of Prokofiev's nine piano sonatas.
2021 Competition Performances
Preliminary Round Preliminary Round
Webcast: Online Concert
Tuesday 6 July 2021, 2.00pm
2021 Competition Repertoire
Preliminary Round
Preliminary Round
Sergei Taneyev:
Prelude and Fugue in G# minor Op.29 
Ludwig Van Beethoven:
Piano Sonata No.28 in A major Op.101
I. Etwas lebhaft und mit der innigsten Empfindung. Allegretto ma non troppo  
II. Lebhaft, Marschmäßig. Vivace alla marcia  
III. Langsam und sehnsuchtsvoll. Adagio, ma non troppo, con affetto   
IV. Geschwind, doch nicht zu sehr, und mit Entschlossenheit. Allegro  
Percy Grainger:
A Bridal Lullaby
Franz Liszt /Vladimir Horowitz:
Wedding March and Variations from 'Midsummer Night's Dream'
Earl Wild:
Etude No.3 based on George Gershwin's "The Man I Love"
Semi Final Round
Semi Final Round
Johann Sebastian Bach:
from The Well-Tempered Clavier Book 1
Prelude and Fugue in C# minor BWV 849
Frédéric Chopin:
Scherzo No.3 in C# minor Op.39
Robert Schumann:
Symphonic Études Op.13
Final Round
Final Round
Ludwig van Beethoven:
Piano Sonata No.24 in F# major Op.78
I. Adagio cantabile – Allegro ma non troppo
II. Allegro vivace
Franz Liszt:
Transcendental Études S.139
I. Preludio
II. Molto vivace
III. Paysage
IV. Mazeppa
V. Feux follets
VI. Vision
VII. Eroica
VIII. Wilde Jagd
IX. Ricordanza
X. Allegro agitato molto
XI. Harmonies du soir
XII. Chasse-neige
Sergei Rachmaninoff:
from 5 Morceaux de Fantaisie Op.3
Franz Liszt:
from Liebesträume S.541
III. Oh lieb, so lang du lieben kannst