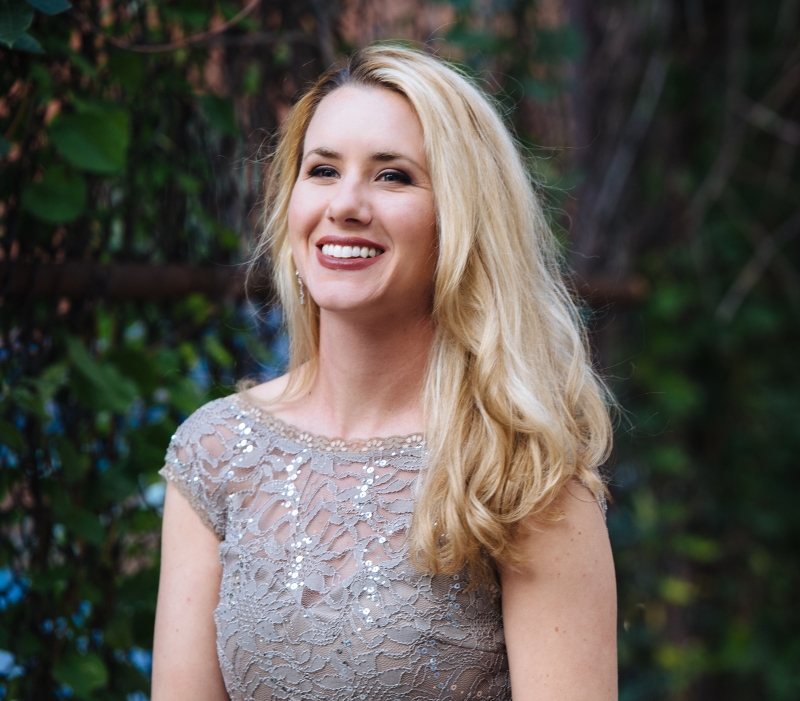 Background
Prizes
Third Prize: USASU Bösendorfer International Piano Competition (USA)
Second Prize: Montreal International Musical Competition (Canada)
First Prize: Yale Woolsey Concerto Competition (USA)
Grand Prize: Mozarteum International Chopin Competition (Austria)
Lindsay Garritson started studying piano at the age of four. She holds degrees from the Principia College (Bachelor of Arts in Music) and Yale School of Music (Master of Music and Artist Diploma). Her piano teachers include Professor Boris Berman, Professor Luiz de Moura Castro, Professor Choong-Mo Kang, Zena Ilyashov, Emilio Del Rosario, the late Jane Allen, and Professor Jennifer Lim Judd.
She has appeared as soloist with the Phoenix Symphony, Las Colinas Symphony Orchestra (Texas), Charleston Symphony Orchestra, Orchestre Métropolitain (Montréal), Atlantic Classical Orchestra, Orquestra Sinfônica Barra Mansa (Brazil), the Yale Philharmonic Orchestra and the European Philharmonic Orchestra, among others.
Lindsay has participated at music festivals and courses worldwide, including Music@Menlo's International Program, Ravinia's Steans Music Institute Festival, Prussia Cove International Musicians Seminar in England, Aspen Music Festival, International Holland Music Sessions, Amalfi Coast Music Festival, Prague International Masterclasses, Mozarteum International Masterclasses and Obidos International Piano Masterclasses.
2016 Competition Repertoire
Preliminary Round
Round 1: 20-Minute Recital
Alexander Scriabin:
Piano Sonata in G♯ minor No.2 Op.19
Carl Vine:
Toccatissimo (2011)
Round 2: 30-Minute Recital
Franz Liszt:
Rhapsodie Espagnole S.254
Franz Schubert/Franz Liszt:
Ständchen D.889
Béla Bartók:
Sonata Sz.80
Allegro moderato
Sostenuto e pesante
Allegro molto
Semi Final Round
Round 1: 65-Minute Recital
Robert Schumann:
Grand Sonata No.3 in F minor Op.14
Allegro
Scherzo Vivacissimo
Scherzo molto comodo
Quasi variazioni-Andantino de Clara Wieck
Prestissimo possibile
Mikhail Glinka/Mily Balakirev:
The Lark
Sergei Prokofiev:
Piano Sonata No.6 in A Major Op.82
Allegro inquieto
Allegretto
Tempo di valzer, lentissimo
Vivace
Round 2: Accompaniment/Chamber Music
Richard Strauss:
Sonata for Violin and Piano in E♭ Major Op.18
Allegro, ma non troppo
Improvisation: Andante cantabile
Finale: Andante – Allegro
Antonín Dvořák:
Piano Quintet No.2 in A Major Op.81
Allegro, ma non tanto
Dumka: Andante con moto
Scherzo (Furiant): molto vivace
Finale: Allegro
Final Round
Round 1: 18th Century Concerto
Wolfgang Amadeus Mozart:
Concerto No.20 in D minor K.466
Allegro
Romanze
Allegro assai
Round 2: 19th or 20th Century Concerto
Camille Saint-Saëns:
Concerto No.2 in G minor Op.22
Andante sostenuto
Allegro scherzando
Presto