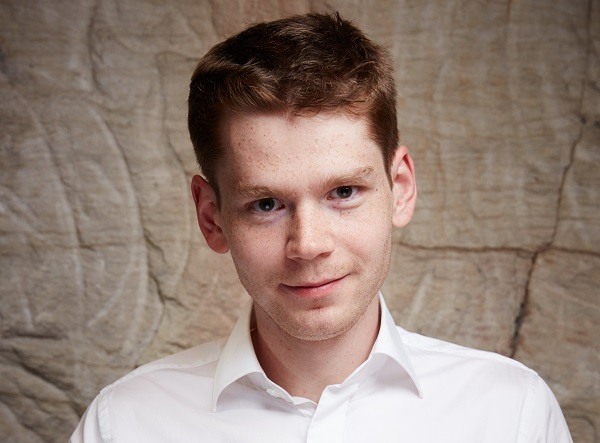 Background
Prizes
Roger Smalley Best Preliminaries Round 1 Recital
Sydney International Piano Competition
Hephzibah Menuhin Best Violin and Piano Sonata
Sydney International Piano Competition
Miriam Hyde Best 19th or 20th Century Concerto
Sydney International Piano Competition
Eileen Joyce Best Overall Concerto
Sydney International Piano Competition
Ernest Hutcheson First Prize
Sydney International Piano Competition
Gold Medal and Audience Award: Gina Bachauer Artists Piano Competition (USA)
First Prize: Valsesia Musica International Competition (Italy)
Second Prize: International Ludwig van Beethoven Piano Competition (Austria)
Second Prize: EPTA International Piano Competition Svetislav Stancic (Croatia)
Andrey graduated from the Pyotr Ilyich Tchaikovsky Moscow State Conservatory in 2010, where he studied under Professor Vera Gornostaeva; since 2016 he has been studying at the International Piano Academy Lake Como with Stanislav Ioudenitch and William Naboré.
Andrey has toured as a recitalist, a chamber music partner and as a concerto soloist, performing at Abravanel Hall in Salt Lake City, at the Eastman School
of Music, the Great Hall of the Moscow State Conservatory, the Tchaikovsky Concert Hall in Moscow, the Moscow International House of Music, the Louvre,
Teatro Verdi in Trieste and in Vienna's Musikverein. He has collaborated with the State Academic Symphony Orchestra of Russia, the St. Petersburg Cappella
Symphony Orchestra, the Netherlands Symphony Orchestra and the Asko Schönberg Ensemble, among others.
He has been a guest artist at the Ruhr Piano Festival, Mariinsky International Piano Festival, Ohrid Summer Festival, Zagreb Summer Evenings Festival and
the Bermuda Islands Performing Arts Festival, among others.
2016 Competition Repertoire
Preliminary Round
Round 1: 20-Minute Recital
Ludwig van Beethoven:
Fantasia in G minor Op.77
Franz Liszt:
Faribolo Pastour S.236/1
Transcendental Étude No.5 'Feux Follets'
Round 2: 30-Minute Recital
Vsevolod Zaderatsky:
Prelude and Fugue D Major from '24 Preludes and Fugues'
Michael Kieran Harvey:
48 Fugues for Frank Zappa No.6: G-Spot Tornado (2009)
Jean Sibelius:
Impromptu in B minor Op.5 No.5
Maurice Ravel:
Miroirs No.3 'Une Barque sur l'Ocean'
Mily Balakirev:
Islamey – Fantasie orientale Op.18
Semi Final Round
Round 1: 65-Minute Recital
Nikolai Medtner:
Sonata Op.53 No.1 'Romantica'
Romanza: Andantino con moto, ma sempre espressivo
Scherzo: Allegro
Meditazione: Andante con moto
Finale: Allegro non troppo
Alexander Scriabin:
Three Pieces Op.45
Feuillet d'album
Poème fantasque
Prélude
Frédéric Chopin:
12 Études Op.25
A♭ Major
F minor
F Major
A minor
E minor
G♯ minor
C♯ minor
D♭ Major
G♭ Major
B minor
A minor
C minor
Round 2: Accompaniment/Chamber Music
Ludwig van Beethoven:
Sonata for Piano and Violin No.9 in A Major Op.47 'Kreutzer'
Adagio sostenuto – Presto
Andante con variazioni
Presto
César Franck:
Piano Quintet in F minor
Molto moderato quasi lento – Allegro
Lento con molto sentiment
Allegro non troppo ma con fuoco
Final Round
Round 1: 18th Century Concerto
Wolfgang Amadeus Mozart:
Concerto No.9 in E♭ Major K.271
Allegro
Andantino
Rondo. Presto
Round 2: 19th or 20th Century Concerto
Sergei Prokofiev:
Concerto No.3 in C Major Op.26
Andante. Allegro
Tema con variazioni
Allegro, ma non troppo