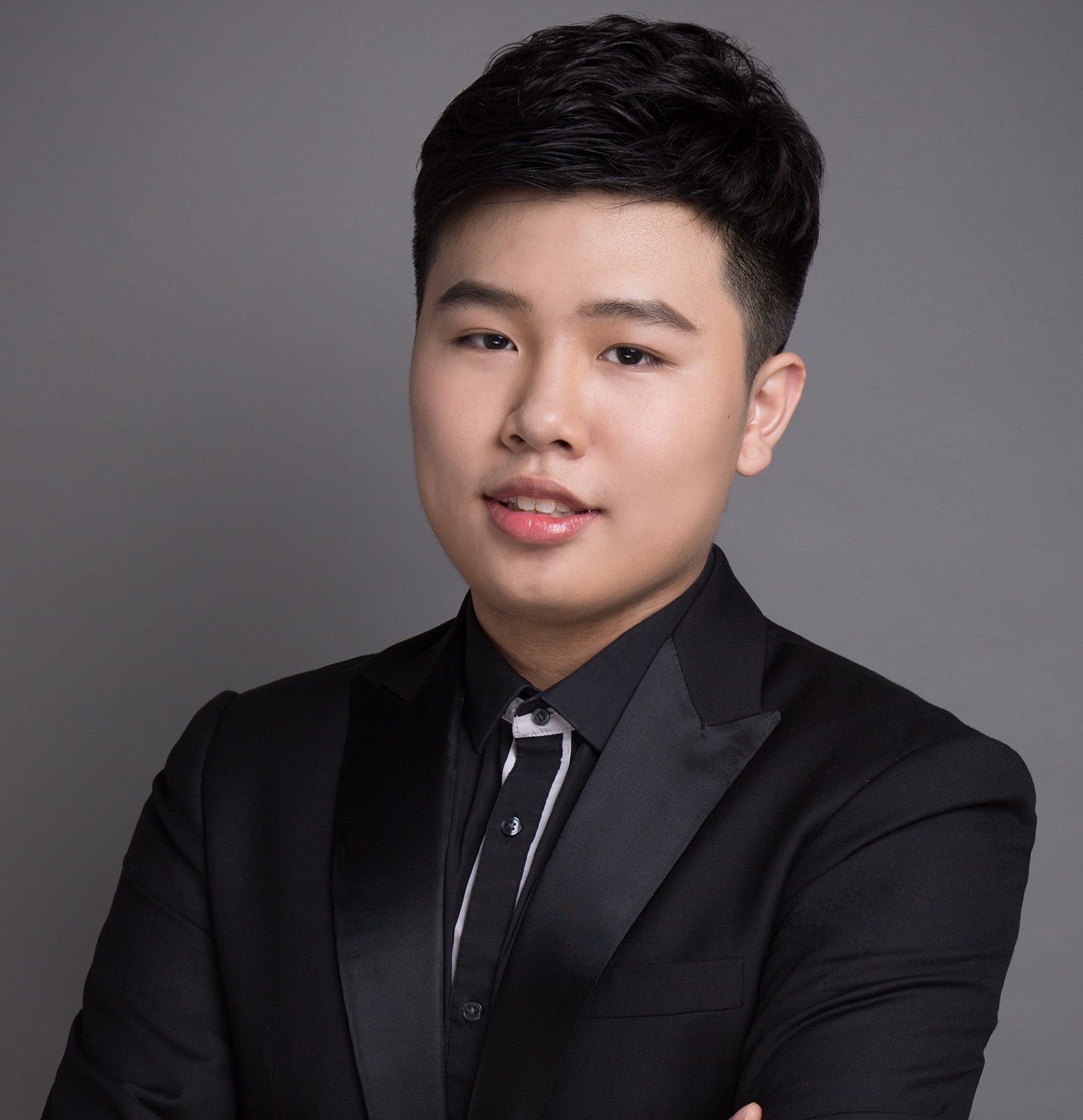 Background
Prizes
First Prize: Chappell Medal Piano Competition, Royal College of Music (London, UK)
First Prize: "In Musica" Roma International Piano Competition (Rome, Italy)
First Prize: Jaques Samuel Intercollegiate Piano Competition (London, UK)
First Prize: Lang Lang International Piano Competition (Shenzhen, China)
JunLin Wu started his piano studies at the age of six with Professor Qi Li at Xinghai Conservatory of Music in Guangdong, China. Further studies under Professor Jay Peng Chueh Su and Dr Vivian Li, culminated in his winning a place at the Royal College of Music on a Bowerman Charitable Trust Scholarship, to study with Professor Dmitri Alexeev. He is currently pursuing his Master of Music degree there.
JunLin has participated in masterclasses with renowned pianists, including Vladimir Ashkenazy, Yoheved Kaplinsky, Craig Sheppard, John Perry and Antonio Pompa-Baldi. He has appeared regularly on Chinese and international stages and had the honour of being selected to perform in London for the First Lady of the People's Republic of China, Madame Peng Liyuan.
From 2011 to 2015 JunLin was selected to take part in the Morningside Music Bridge at the New England Conservatory, Boston and made a successful debut recital at London's Wigmore Hall in March 2019.
2021 Competition Performances
Preliminary Round Preliminary Round
Webcast: Online Concert
Wednesday 7 July 2021, 7.30pm
2021 Competition Repertoire
Preliminary Round
Preliminary Round
Graham Hair:
Under Aldebaran
Alexander Scriabin:
Fantasie in B minor Op.28
Isaac Albéniz:
from Iberia Book 1 T.105 
Isaac Albéniz:
from Cantos de España Op.232
Maurice Ravel:
Jeux d'eau
Semi Final Round
Semi Final Round
Wolfgang Amadeus Mozart:
Piano Sonata No.1 in C Major K.279
I. Allegro 
II. Andante 
III. Allegro
Frédéric Chopin:
2 Nocturnes Op.62
Sergei Rachmaninoff:
Piano Sonata No.2 in B♭ minor Op.36
I. Allegro agitato 
II. Non allegro – Lento 
III. L'istesso tempo – Allegro molto 
Final Round
Final Round
George Frideric Handel:
Suite No.3 in D minor HWV 428
I. Präludium
II. Allegro (Fugue)
III. Allemande
IV. Courante
V. Air & Five variations
VI. Presto
Ludwig van Beethoven:
33 Variations on a waltz by Anton Diabelli Op.120
Tema. Vivace
I. Alla marcia maestoso
II. Poco allegro
III. L'istesso tempo
IV. Un poco più vivace
V. Allegro vivace
VI. Allegro ma non troppo e serioso
VII. Un poco più allegro
VIII. Poco vivace
IX. Allegro pesante e risoluto
X. Presto
XI. Allegretto
XII. Un poco più moto
XIII. Vivace
XIV. Grave e maestoso
XV. Presto scherzando
XVI. Allegro
XVII. Allegro
XVIII. Poco moderato
XIX. Presto
XX. Andante
XXI. Allegro con brio – Meno allegro
XXII. Allegro molto, alla 'Notte e giorno faticar' di Mozart
XXIII. Allegro assai
XXIV. Fughetta. Andante
XXV. Allegro
XXVI. Piacevole
XXVII. Vivace
XXVIII. Allegro
XXIX. Adagio ma non troppo
XXX. Andante, sempre cantabile
XXXI. Largo, molto espressivo
XXXII. Fugue. Allegro
XXXIII. Tempo di Minuet moderato
Frédéric Chopin:
Mazurka in D♭ major Op.30 No.3
Sergei Rachmaninoff:
from 10 Preludes Op.23