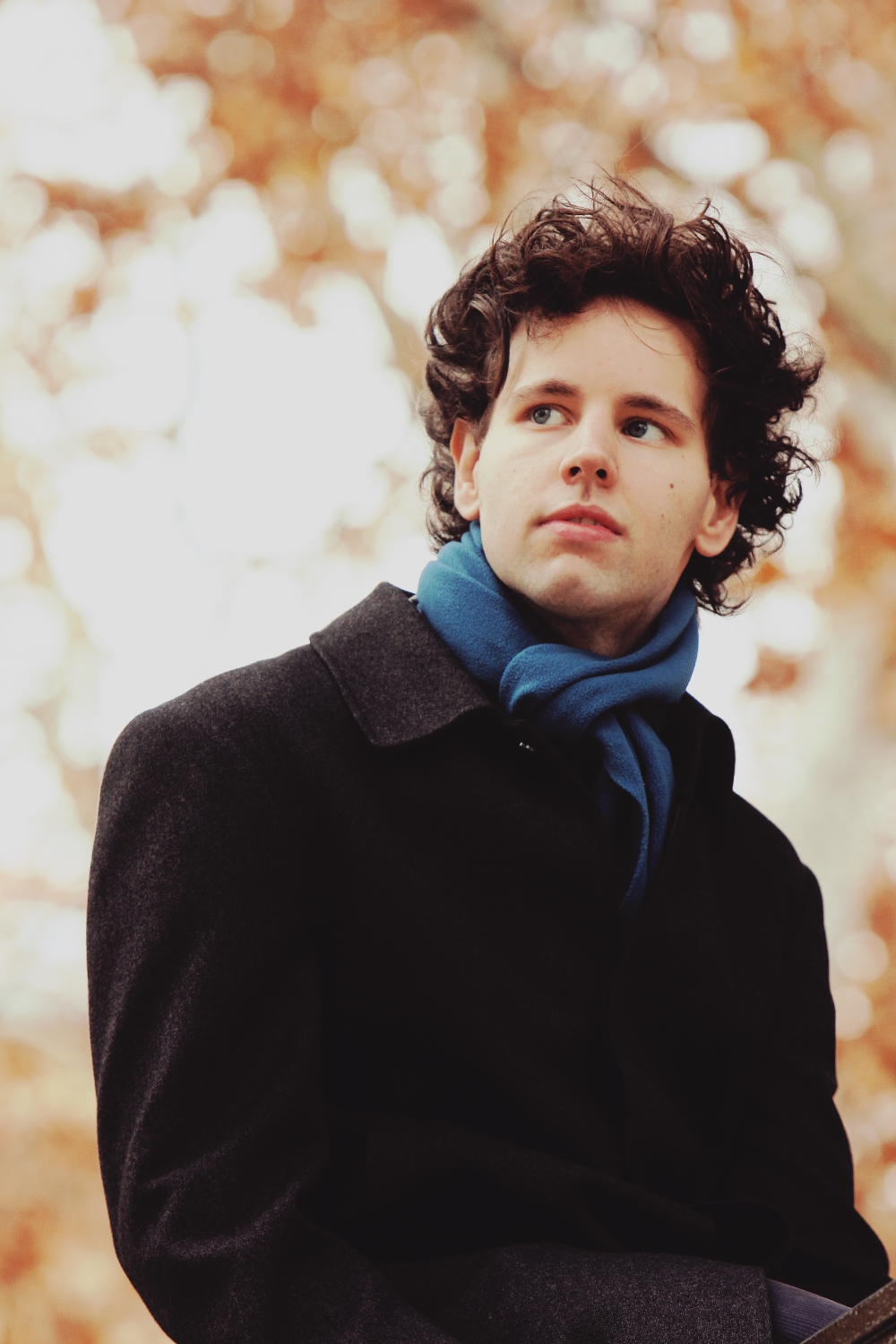 Background
Prizes
The AAF Award
Sydney International Piano Competition
Fifth Prize: Queen Elisabeth Competition (Belgium)
First Prize: Massarosa Musical Association International Piano Competition (Italy)
First Prize: Luciano Luciani International Piano Competition (Italy)
First Prize: International Robert Schumann Competition (Germany)
First Prize: Encore! Shura Cherkassky International Piano Competition (Italy)
Best Young Musician Award: Zagreb Philharmonic Orchestra (Croatia)
Alyosha Jurinic is currently studying under Professor Grigory Gruzman as a Concert Diploma candidate at the Hochschule für Musik Franz Liszt in Weimar, Germany. Previously he studied under Professor Eliso Virsaladze at the Scuola di Musica di Fiesole (2011 – 2014), Professor Noel Flores at the University of Music and Performing Arts Vienna, Austria (2009 – 2011) and Professor Ruben Dalibaltayan at the Academy of Music of the University of Zagreb, Croatia (2007 – 2012).
Concerto performances include the Zagreb Philharmonic Orchestra, Zagreb Soloists, Croatian Radiotelevisión Symphony Orchestra, Dubrovnik Symphony Orchestra, Warsaw Philharmonic Orchestra, RTS Symphony Orchestra, Plauen-Zwickau Philharmonic Orchestra, National Symphony Orchestra of Ukraine, Kosovo Philharmonic Orchestra and the Sinfonia Varsovia Orchestra, Warsaw. In February 2015, Alyosha made his Carnegie Hall recital debut.
He has appeared at festivals including Piano Fortissimo (Zagreb), Split Summer Festival, Kiev Summer Music Evenings, Nohant (France), Serate Musicali (Milan), Festival Puccini (Torre del Lago, Italy) and the Festival Internacional de Musica de Gijón (Spain).
2016 Competition Repertoire
Preliminary Round
Round 1: 20-Minute Recital
Ludwig van Beethoven:
Sonata No.13 in E♭ Major Op.27 No.1
Andante – Allegro – Andante
Allegro molto e vivace
Adagio con espressione
Allegro vivace
Round 2: 30-Minute Recital
Roy Agnew:
Poem No.1 (1922)
Frédéric Chopin:
Sonata No.3 in B minor Op.58
Allegro maestoso
Scherzo: Molto vivace
Largo
Finale: Presto non tanto; Agitato
Semi Final Round
Round 1: 65-Minute Recital
Robert Schumann:
Sonata No.1 in F♯ minor Op.11
Introduzione: Un poco Adagio – Allegro vivace
Aria
Scherzo: Allegrissimo – intermezzo: Lento
Finale: Allegro, un poco maestoso
Claude Debussy:
Images Book 2
Cloches à travers les feuilles
Et la lune descend sur le temple qui fut
Poissons d'or
Franz Liszt:
Étude de concert S.144 No.2
Hungarian Rhapsody No.11 in A minor S.244
Round 2: Accompaniment/Chamber Music
César Franck:
Sonata for Violin and Piano in A Major
Allegretto ben moderato
Allegro
Ben moderato: Recitative-Fantasia
Allegretto poco mosso
Robert Schumann:
Piano Quintet in E♭ Major Op.44
Allegro brillante
In modo d'una marcia. Un poco largarmente
Scherzo: Molto vivace
Allegro ma non troppo
Final Round
Round 1: 18th Century Concerto
Wolfgang Amadeus Mozart:
Concerto No.26 in D Major K.537
Allegro
Larghetto
Allegretto
Round 2: 19th or 20th Century Concerto
Sergei Rachmaninoff:
Concerto No.2 in C minor Op.18
Moderato
Adagio sostenuto
Allegro scherzando