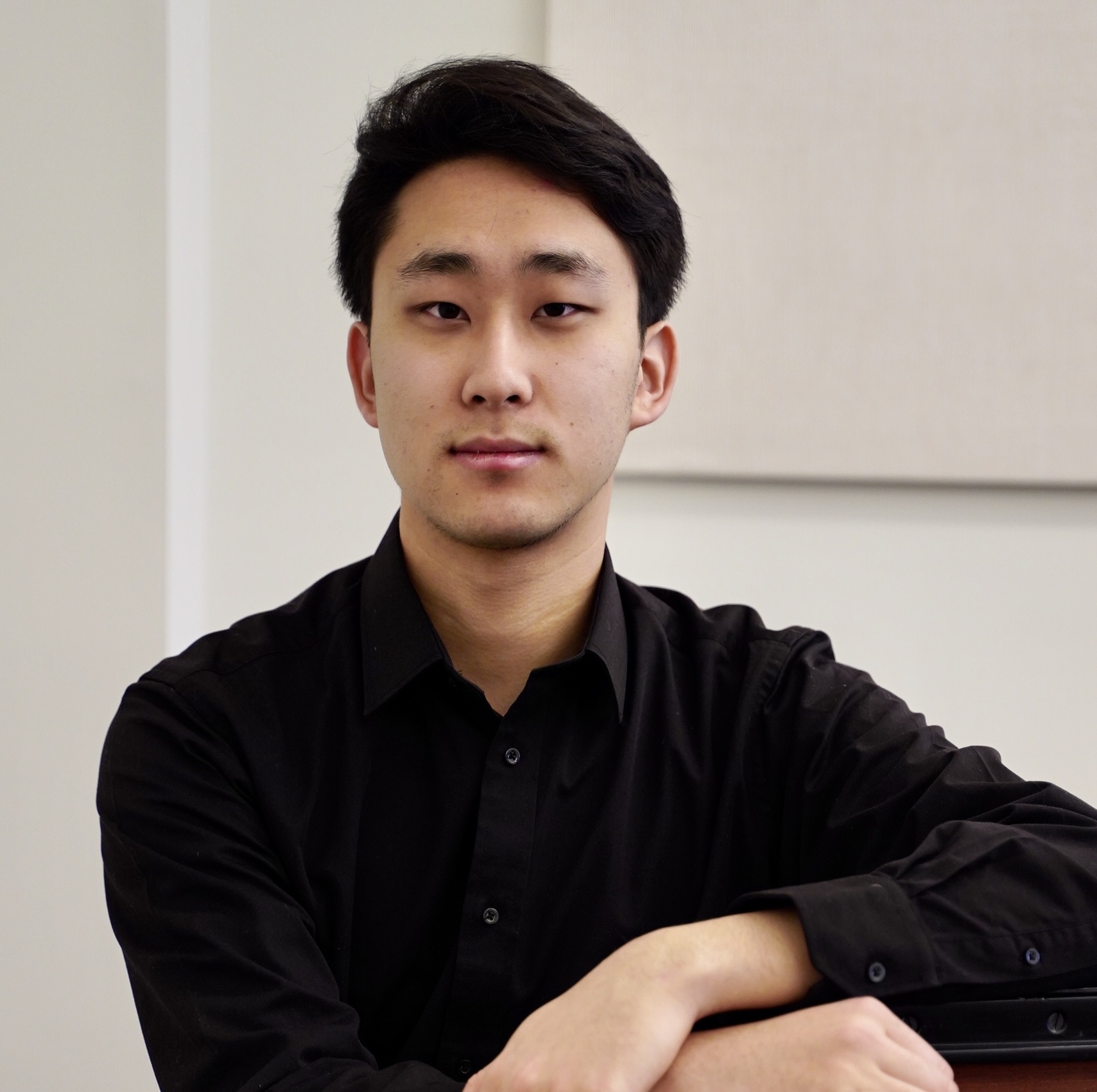 Background
Prizes
First Prize (Piano) and Grand Finalist: The ABC Australian Young Performers Award (Sydney, Australia)
First Prize and The John Allison/Henderson Piano Scholarship: Sydney Eisteddfod (Sydney, Australia)
Winner: Melbourne Conservatorium of Music Concerto Competition (Melbourne, Australia)
Fourth Prize: Thailand International Piano Competition (Nakhon Pathom, Thailand)
Kevin Chow has a Bachelor of Music with Honours degree from the Melbourne Conservatorium of Music, having studied piano under Glenn Riddle. He is currently completing a Master of Music Degree on a full scholarship at Yale University, studying with Boris Slutsky after previous work under Boris Berman and the late Peter Serkin. He has collaborated in masterclasses with notable musicians Lang Lang, Paavali Jumppanen, Alessio Bax and Leslie Howard.
Kevin has performed extensively throughout Australia and given recitals in China, America, Thailand, Morocco, Greece, New Zealand and Indonesia. He has performed as a soloist with the Sydney Symphony Orchestra, Thailand Philharmonic Orchestra, Morocco Philharmonic Orchestra, and the City of Fremantle Symphony Orchestra. A keen chamber musician, he has worked with the New Haven New Music Initiative and will perform in the 2021 Australian Festival of Chamber Music.
Key highlights in Kevin's career have included performing for HRH The Prince of Wales and The Duchess of Cornwall in Melbourne and having his performances broadcast on radio throughout Australia and New Zealand.
2021 Competition Performances
Preliminary Round Preliminary Round
Webcast: Online Concert
Wednesday 7 July 2021, 2.00pm
2021 Competition Repertoire
Preliminary Round
Preliminary Round
Johann Sebastian Bach:
Toccata in C minor BWV 911
Percy Grainger:
from Free Settings of Favourite Melodies
IV. Strauss. Der Rosenkavalier. Ramble on the Last Love Duet
Sergei Rachmaninoff:
Piano Sonata No.2 in B♭ minor Op.36 (1931 version)
I. Allegro agitato
II. Non allegro – Lento
III. L'istesso tempo – Allegro molto
Nikolai Kapustin:
from Eight Concert Etudes Op.40
Semi Final Round
Semi Final Round
Johann Sebastian Bach:
from The Well-Tempered Clavier Book 1
Prelude and Fugue in E♭ minor BWV 853
Franz Liszt:
from Harmonies poétiques et religieuses S.173
III. Bénédiction de Dieu dans la solitude
Alexander Scriabin:
Piano Sonata No.7 Op.64
Igor Stravinsky/Guido Agosti:
The Firebird: Suite for Piano
I. Infernal Dance
II. Lullaby
III. Finale
Final Round
Final Round
Joseph Haydn :
Sonata No.55 in B♭ major Hob.XVI:41
I. Allegro
II. Allegro di molto
Franz Schubert/Franz Liszt:
Am Tage Aller Seelen - Litanei auf das Fest Aller Seelen D.343
Robert Schumann:
Waldszenen Op.82
I. Eintritt
II. Jäger auf der Lauer
III. Einsame Blumen
IV. Verrufene Stelle
V. Freundliche Landschaft
VI. Herberge
VII. Vogel als Prophet
VIII. Jagdlied
IX. Abschied
Ludwig van Beethoven:
Piano Sonata No.29 in B♭ major Op.106 'Hammerklavier'
I. Allegro
II. Scherzo. Assai vivace
III. Adagio sostenuto
IV. Introduzione. Largo – Fuga: Allegro risoluto
Claude Debussy:
from Deux Arabesques L.66
Nikolai Kapustin:
from Eight Concert Etudes Op.40