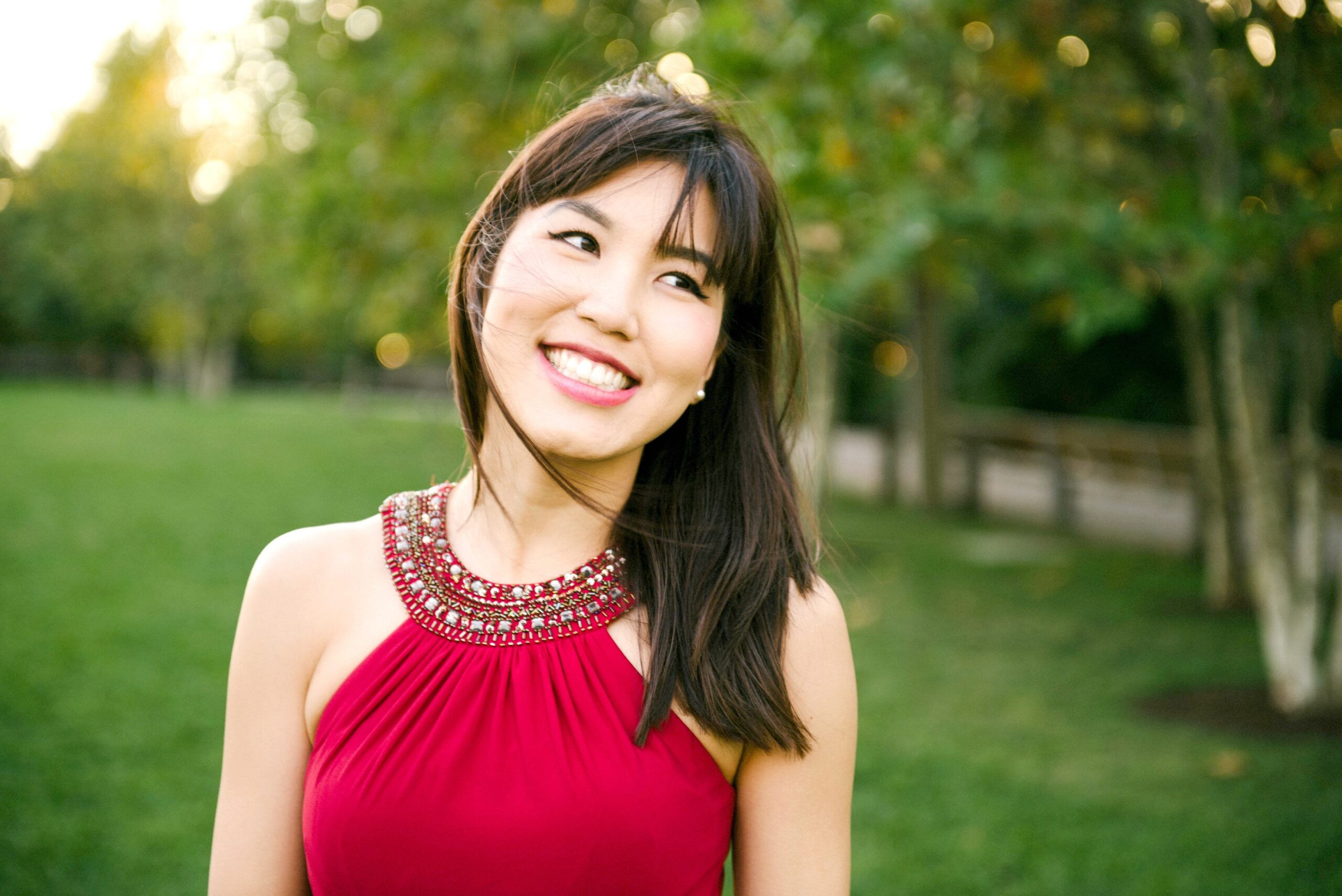 Background
Prizes
Second Prize: US National Frederic Chopin Piano Competition (USA)
Fifth Prize: Dublin International Piano Competition (Ireland)
Winner: Gilmore Young Artist Award (USA)
See Rachel Kudo's latest news here.
Rachel Kudo began studying piano at the age of four with the late Emilio del Rosario at the Music Institute of Chicago. She later studied with Professor Kum-Sing Lee, Professor Yoheved Kaplinsky, Professor Joseph Kalichstein, Richard Goode and Professor Gilbert Kalish. She graduated with top honours from the Juilliard School.
Rachel made her orchestral debuts at age sixteen with the Fort Worth Symphony Orchestra and the Chicago Symphony Orchestra and has since appeared with the Warsaw Philharmonic and RTÉ National Symphony Orchestra in Ireland, among others. She has made appearances at the International Chopin Festival Duszniki-Zdroj (Poland), Tivoli International Festival (Denmark), Bergen International Festival (Norway), Nagoya International Youth Music Festival (Japan) and the Juilliard in Aiken Festival (USA).
She has performed at the Salle Cortot in Paris, Musikverein in Vienna, Tel Aviv Museum of Art in Israel, Aspen Music Festival, Avery Fisher Hall, Alice Tully Hall and Carnegie Hall's Weill Recital Hall in New York.
2016 Competition Repertoire
Preliminary Round
Round 1: 20-Minute Recital
Sonata in A Major K.332
Sonata in A minor K.175
Johannes Brahms:
Variations on a theme by Paganini Op.35 Book I
Round 2: 30-Minute Recital
Aaron Copland:
The Cat and the Mouse
Étude No.1 'pour les cinq doigts d'après Monsieur Czerny'
Étude No.2 'pour les tierces' (thirds)
Étude No.3 'pour les quartes' (fourths)
Carl Vine:
Piano Sonata No.1 (1990)
Semi Final Round
Round 1: 65-Minute Recital
Johann Sebastian Bach:
Overture in the French style in B minor BWV 831
Overture
Courante
Gavotte
Passepied
Sarabande
Bourée I/II
Gigue
Echo
Ludwig van Beethoven:
Piano Sonata No.18 in E♭ Major Op.31 No.3 'The Hunt'
Allegro
Scherzo. Allegretto vivace
Menuetto. Moderato e grazioso
Presto con fuoco
Samuel Barber:
Sonata in E♭ minor Op.26
Allegro energico
Allegro vivace e leggero
Adagio mesto
Fuga: Allegro con spirito
Round 2: Accompaniment/Chamber Music
Ludwig van Beethoven:
Sonata for Piano and Violin No.9 in A Major Op.47 'Kreutzer'
Adagio sostenuto – Presto
Andante con variazioni
Presto
Antonín Dvořák:
Piano Quintet No.2 in A Major Op.81
Allegro, ma non tanto
Dumka: Andante con moto
Scherzo (Furiant): molto vivace
Finale: Allegro
Final Round
Round 1: 18th Century Concerto
Wolfgang Amadeus Mozart:
Concerto No.21 in C Major K.467
Allegro maestoso
Andante
Allegro vivace assai
Round 2: 19th or 20th Century Concerto
Johannes Brahms:
Concerto No.2 in B♭ Major Op.83
Allegro non troppo
Allegro appassionato
Andante
Allegretto grazioso