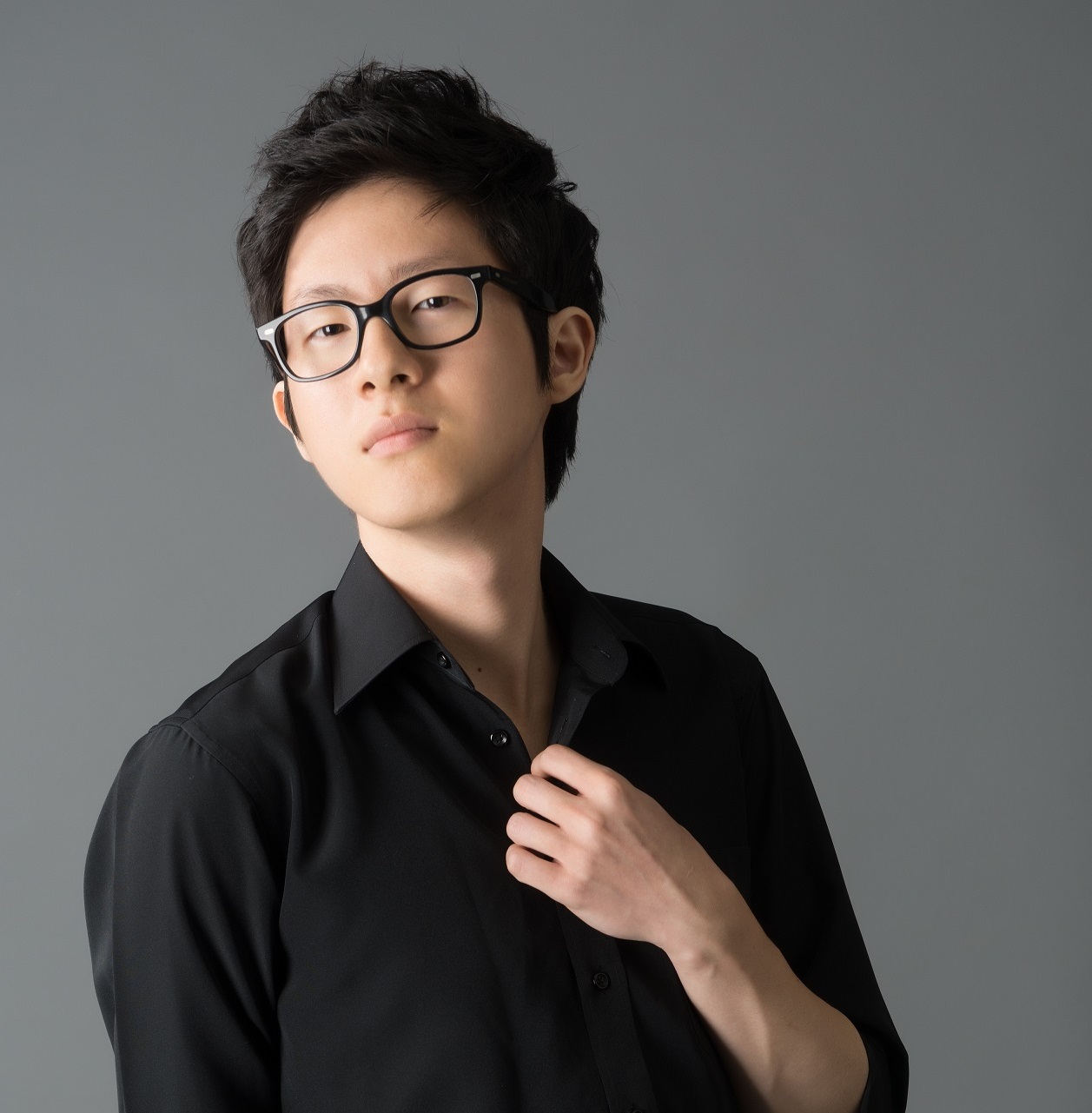 Background
Prizes
Prizes for each of the six Semi Finalists not proceeding to the Finals $1,000 each
Sydney International Piano Competition
Second Prize: ISANGYUN International Music Competition (South Korea)
First Prize: Japan Piano Open International Competition (Tokyo, Japan)
Sixth Prize: Hastings International Piano Concerto Competition (Hastings, UK)
Third Prize – Hopkinson Silver Medal and Peter Wallfisch Prize: Chappell Medal Piano Competition (London, UK)
Kyoungsun Park earned his Bachelor of Music at Seoul National University studying with Professor Hie-Yon Choi. He was awarded an ABRSM scholarship to attend the Royal College of Music in London, where, as a student of Professor Dmitri Alexeev, he received a Master of Performance with Distinction.
In 2012 Kyoungsun made his concerto debut with the Seoul National University Symphony Orchestra in the Concert Hall of the Seoul Arts Center, performing his own jazz inspired cadenza. He has performed as a soloist with the Royal Philharmonic Orchestra, with the Mihail Jora Philharmonic Orchestra in Bacău, in Korea with the TIMF Orchestra, the Daejeon Arts Orchestra and the Korea University Orchestra. He has participated in masterclasses with Vladimir Ashkenazy, Ian Hobson, Peter Frankl, Julian Martin, Jerome Rose and Matti Raekallio.
Kyoungsun is currently studying at the Hochschule für Musik und Theater München in Germany under Professor Michael Schäfer.
SEMI FINAL PROGRAM THEME
The theme of Semi final is "Op. 1 and C".
C is the symbol of 'beginning' of tonality music.
What we learn to play the piano at the beginning is 'where the C is.'
We can describe C major as white colour, like C Major scale is composed of only white colour keyboard.
According to Christian Schubart's Ideen zu einer Aesthetik der Tonkunst (1806), C major has the character of innocence, simplicity, and c minor represents declaration of love and at the same time the lament of unhappy love.
For classical and romantic period composers, C was the main material to make their first piece.
First piece of Bach invention is C Major.
Mozart composed his first piano sonata in C Major.
First piano concerto of Beethoven is in C Major.
Chopin and Brahms composed their first 'published pieces' as piano pieces in c minor and C Major.
They composed 2 pieces, revealing their ambition.
Young genius musicians wanted to show their fabulous composing skills. including immature and knotty passages compared with later works. that is why those are not played very often.
I matched pleasant and pretty Mozart variations in C Major for the first piece.
2021 Competition Performances
Preliminary Round Preliminary Round
Webcast: Online Concert
Monday 5 July 2021, 7.30pm
Semi Final Round Semi Final Round
Webcast: Online Concert
Monday 12 July 2021, 7.30pm
2021 Competition Repertoire
Preliminary Round
Preliminary Round
Peter Sculthorpe:
Nocturnal  
Carl Czerny:
Variations on a theme by Rode in E♭ major Op.33
Ottorino Respighi:
from 6 pieces for Piano
I. Valse Caressante. Tempo lento di Valzer
III. Notturno. Lento
Igor Stravinsky:
Three Movements from 'Petrushka' 
I. Russian Dance
II. Petrushka's Cell
III. The Shrovetide Fair
Alexander Scriabin:
from Deux Poèmes Op.32
Semi Final Round
Semi Final Round
Wolfgang Amadeus Mozart:
12 Variations on a Minuet by Fischer K.179 
Frédéric Chopin:
Rondo in C minor Op.1 
Johannes Brahms:
Piano Sonata No.1 in C major Op.1
I. Allegro
II. Andante
III. Scherzo. Allegro molto e con fuoco — Più mosso
IV. Finale. Allegro con fuoco
Final Round
Final Round
Maurice Ravel:
Pavane pour une infante défunte
Franz Liszt:
Grandes études de Paganini S.141
I. Preludio
II. Andante
III. La Campanella
IV. Vivo
V.Allegretto
VI. Quasi presto
Johann Sebastian Bach:
French Suite No.5 in G major BWV 816
I. Allemande
II. Courante
III. Sarabande
IV. Gavotte
V. Bourrée
VI. Loure
VII. Gigue
Modest Mussorgsky::
Pictures at an Exhibition 
[Promenade I] Allegro giusto, nel modo russico; senza allegrezza, ma poco sostenuto
I. The Gnome
[Promenade II]. Moderato commodo assai e con delicatezza
II. The Old Castle
[Promenade III]. Moderato non tanto, pesamente
III. Tuileries
IV. Oxen
[Promenade IV]. Tranquillo
V. The Ballet of the Unhatched Chicks in their Shells
VI. Samuel Goldenberg and Schmuÿle
[Promenade V] Allegro giusto, nel modo russico; poco sostenuto
VII. The Market at Limoges (The Great News)
VIII. Catacombs – With the Dead in a Dead Language
IX. The Hut on Hens' Legs
X. The Great Gate of Kiev
Wolfgang Amadeus Mozart:
Gigue in G major K.574
Jeonghwi Kim:
from Hymn Suite