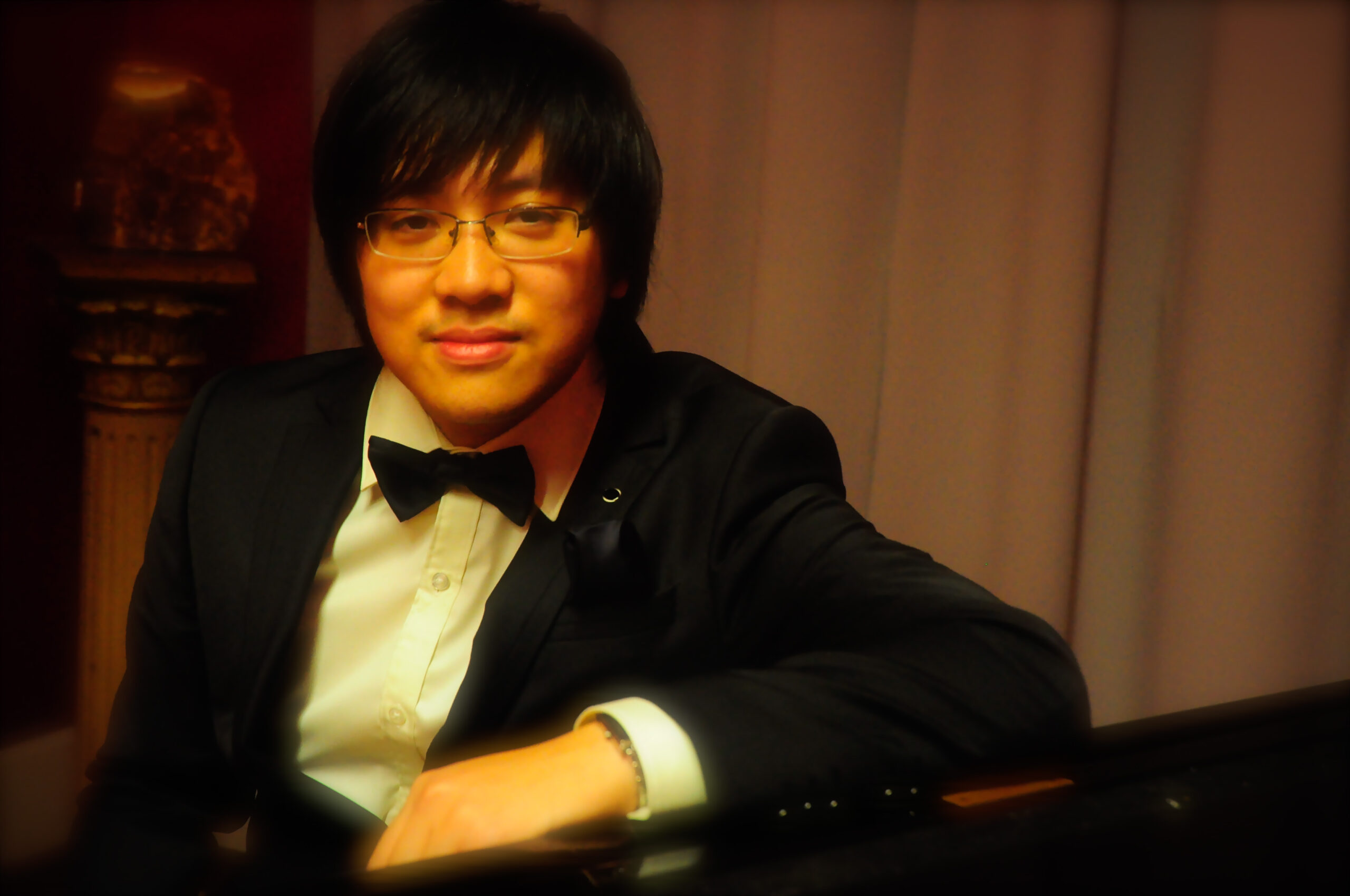 Background
Prizes
Second Prize: Euregio Piano International Competition (Germany)
First prize: Lev Vlassenko Piano Competition of Australia (Australia)
Third Prize: Hanoi International Piano Competition (Vietnam)
Second Prize: Val Tidone International piano Competition (Italy)
Fourth Prize: International Chopin Piano Competition in Asia (Japan)
Quang Hong Luu began studying piano at the Vietnam National Academy of Music in 1997 under the guidance of Professor Dr Tran Thu Ha. In 2007, Quang received a full scholarship to the Australian International Conservatorium of Music under Professor Kyunghee Lee and has now completed his Master's
degree at the University of Montréal with Professor Dang Thai Son.
He has performed with many orchestras including the Hanoi Philharmonic Orchestra, Vietnam National Symphony Orchestra, Queensland Symphony Orchestra,
Queensland Youth Symphony Orchestra, KOZY Symphony Orchestra and the Metropolitan Orchestra (Sydney). In July 2015, he participated in the Pablo
Casals International Chamber Music Festival in France where he worked with Professor Avedis Kouyoumdjian. He made his debut in Canada in 2015 at
the Bourgie Concert Hall in Montréal and recently in March 2016 he made his debut in China, with the Wuhan Philharmonic Orchestra with Maestro
Stefanov Vignati at the Qintai Concert Hall.
2016 Competition Repertoire
Preliminary Round
Round 1: 20-Minute Recital
Frédéric Chopin:
Polonaise in A♭ Major Op.53
Alexander Scriabin:
2 Poèms Op.32
Prelude in G♯ minor Op.32 No.12
Étude in C♯ minor Op.33 No.9
Round 2: 30-Minute Recital
Carl Vine:
Five Bagatelles (1994)
Darkly
Leggiero e legato
Gentle
Threnody
Franz Liszt:
Après une Lecture de Dante: Fantasia quasi Sonata (from Années de Pèlerinage, Book II: Italie)
Semi Final Round
Round 1: 65-Minute Recital
Wolfgang Amadeus Mozart:
Fantasy in D minor K.397
Ludwig van Beethoven:
Sonata No.23 in F minor Op.57 'Appasionata'
Allegro assai
Andante con moto
Allegro ma non troppo – Presto
Maurice Ravel:
from Miroirs
Oiseaux Tristes
Une barque sur l'Océan
\Alborada del Gracioso
Franz Liszt:
Vallee d'Obermann from 'Années de Pèlerinage, Book I: Suisse'
Round 2: Accompaniment/Chamber Music
Johannes Brahms:
Sonata for Violin and Piano No.3 in D minor Op.108
Allegro
Adagio
Un poco presto e con sentimento
Presto agitato
Robert Schumann:
Piano Quintet in E♭ Major Op.44
Allegro brillante
In modo d'una marcia. Un poco largarmente
Scherzo: Molto vivace
Allegro ma non troppo
Final Round
Round 1: 18th Century Concerto
Ludwig van Beethoven:
Concerto No.1 in C Major Op.15
Allegro con brio
Largo
Rondo. Allegro
Round 2: 19th or 20th Century Concerto
Franz Liszt:
Concerto No.2 in A Major S.125
Adagio sostenuto assai – Allegro agitato assai – Un poco più mosso – Tempo del andante
Allegro moderato
Allegro deciso – Marziale un poco meno allegro – Un poco animato – Un poco meno mosso
Allegro animato