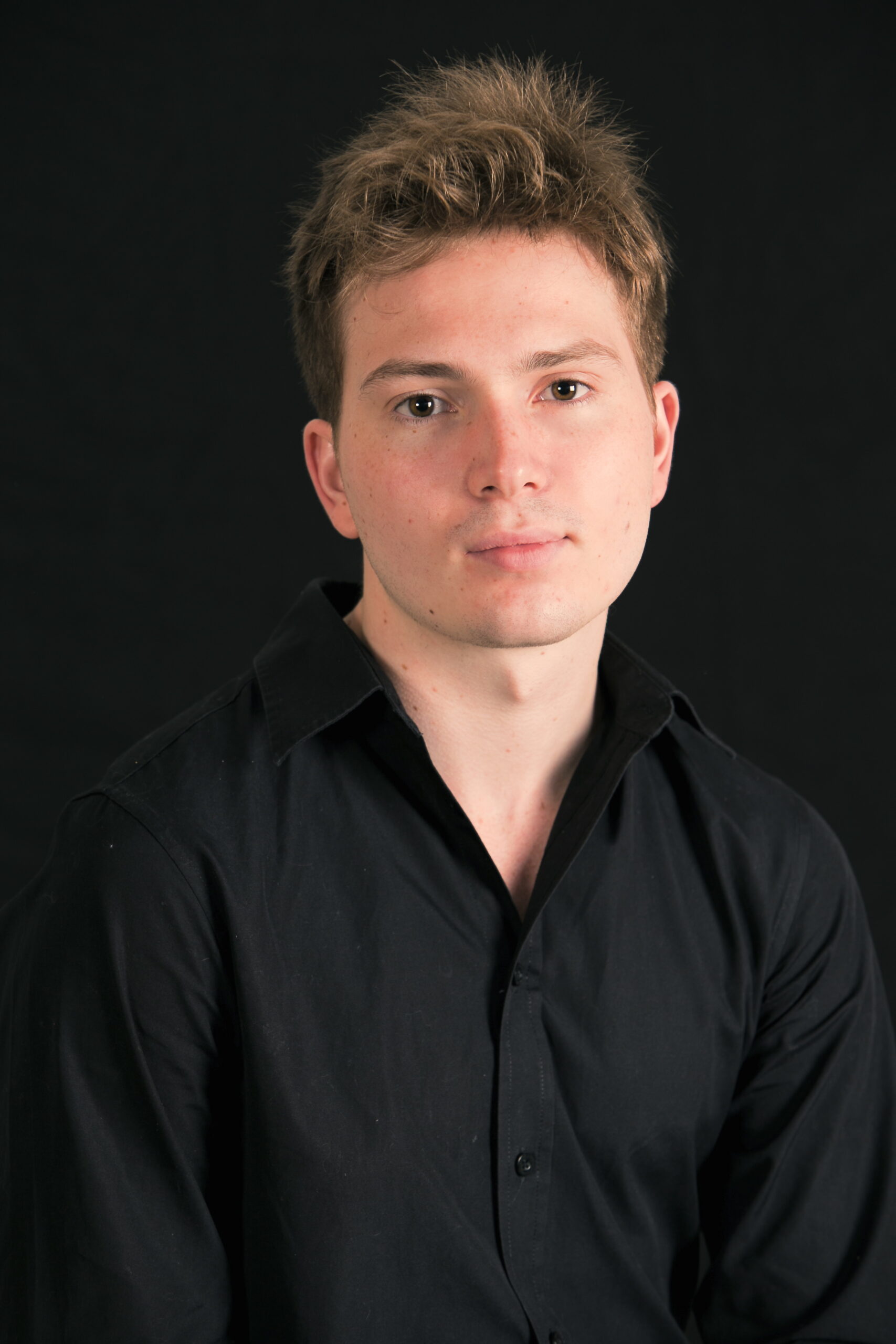 Background
Prizes
Maria Canals Concours de Barcelona, Medal of Encouragement
Symphony Services International, Young Performers Award
A native of Brisbane, Australia, Maxwell Foster studied piano at the Australian National Academy of Music under the guidance of Rita Reichman. Moving to the United States to further his studies, he gained his Bachelor of Music and Master of Music degrees at the Juilliard School, followed by his Master of Musical Arts degree at Yale University. He is currently pursuing his Doctorate of Musical Arts degree at the Peabody Institute of Johns Hopkins under the guidance of Yong-hi Moon.
Maxwell has performed with major orchestras in Australia, at Hamer Hall, the Sydney Opera House, the Perth Concert Hall, and the Queensland Performing Arts Centre. He has also performed at international venues such as Carnegie Hall, New York and Wigmore Hall, London.
Maxwell has taught music at all levels at institutions including Melbourne's Scotch College and Yale University and in the educational outreach programs of the Julliard, Yale and the Melbourne Symphony Orchestra.
2021 Competition Performances
Preliminary Round Preliminary Round
Webcast: Online Concert
Sunday 4 July 2021, 11.00am
2021 Competition Repertoire
Preliminary Round
Preliminary Round
Carl Vine:
Five Bagatelles 
I. Darkly
II. Leggiero e legato
III. Gentle
IV.
V. Threnody
Ludwig van Beethoven:
Sonata No.3 in C major Op.2 No.3
I. Allegro con brio
II. Adagio
III. Scherzo. Allegro – Trio
IV. Allegro assai
Alexander Scriabin:
Piano Sonata No.4 in F# major Op.30
I. Andante
II. Prestissimo volando
Franz Schubert/Franz Liszt:
Gretchen am Spinnrade
Semi Final Round
Semi Final Round
Robert Schumann::
Waldszenen Op.82
I. Eintritt (Entry)
II. Jäger auf der Lauer (Hunters on the lookout)
III. Einsame Blumen (Lonely Flowers)
IV. Verrufene Stelle (Haunted Place)
V. Freundliche Landschaft (Friendly Landscape)
VI. Herberge (Wayside Inn)
VII. Vogel als Prophet (Bird as Prophet)
VIII. Jagdlied (Hunting Song)
IX. Abschied (Farewell)
Johannes Brahms:
Piano Sonata No.3 in F minor Op.5
I. Allegro maestoso
II. Andante espressivo
III. Scherzo. Allegro energico – Trio
IV. Intermezzo. Andante molto
V. Finale. Allegro moderato ma rubato
Final Round
Final Round
Franz Schubert:
Piano Sonata in G major D.894 
I. Molto moderato e cantabile
II. Andante
III. Menuetto. Allegro moderato – Trio
IV. Allegretto
Maurice Ravel:
Le Tombeau de Couperin
I. Prélude
II. Fugue
III. Forlane
IV. Rigaudon
V. Minuet
VI. Toccata
Franz Schubert:
from Four Impromptus D.899 
Alexander Scriabin:
from 24 Preludes Op.11
XI. Allegro assai in B major