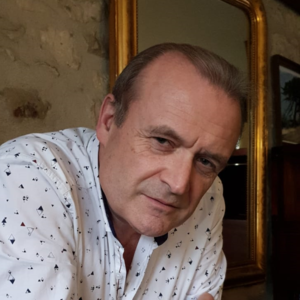 Background
A student of the great Pierre Sancan, Olivier Cazal entered his piano studio at the Conservatoire National Supérieur de Musique in Paris at the age of 12. There, he won first prizes in chamber music and piano (1st of his class with Special Mention).
Following the advice of Mikhaïl Faerman, he then participated in the great international piano competitions, where he found success and won more than thirty prizes, notably winning the Busoni competition and the Grand Prix Marguerite Long and being a laureate at the International Tchaikovsky Competition. His performances are applauded by some of the greatest musicians in the world such as Lazar Berman, Lorin Maazel, Martha Argerich, Ivo Pogorelich and Leon Fleisher.
Since winning, among others, first prizes at the Senigallia, Marsala, Bellini, Cantu, Viotti-Valsesia, Jaen, and Pretoria competitions, he has been performing in more than 50 countries around the world, in solo recitals, in chamber music ensembles and as a soloist with many different orchestras. After winning Second Prize and the People's Choice Prize at the 1992 Sydney International Piano Competition he toured Australia performing in fifteen concerts with the Australian Chamber Orchestra.
In 2017, he played Rachmaninoff's First Piano Concerto and Prokofiev's Piano Concerto No.4 For Left Hand with the Sofia Philharmonic Orchestra under the direction of Georgy Dimitrov, who then invited him to play Brahms's Second Piano Concerto at the prestigious Ruse International Festival in March 2018.
After performing at the Busoni Festival as a soloist and being a jury member at the Bolzano International Piano Competition, he was invited by Mario Coppola to be the president of the jury at the new Oleggio International Piano Competition in May 2018.
He is frequently invited to give masterclasses in Asia, America, Australia and Europe including recently at the Conservatoire Royal de Bruxelles and the Horowitz Summer Music Academy in Kiev.
As well as continuing to teach piano at the Conservatoire de musique de Chantilly (as he's done since 1981), he will again be president of the juries at the next Oleggio and Gallineri piano competition, and be a jury member at the next Sydney International Piano Competition.
He has recorded Francis Poulenc's complete piano works under the Naxos label.