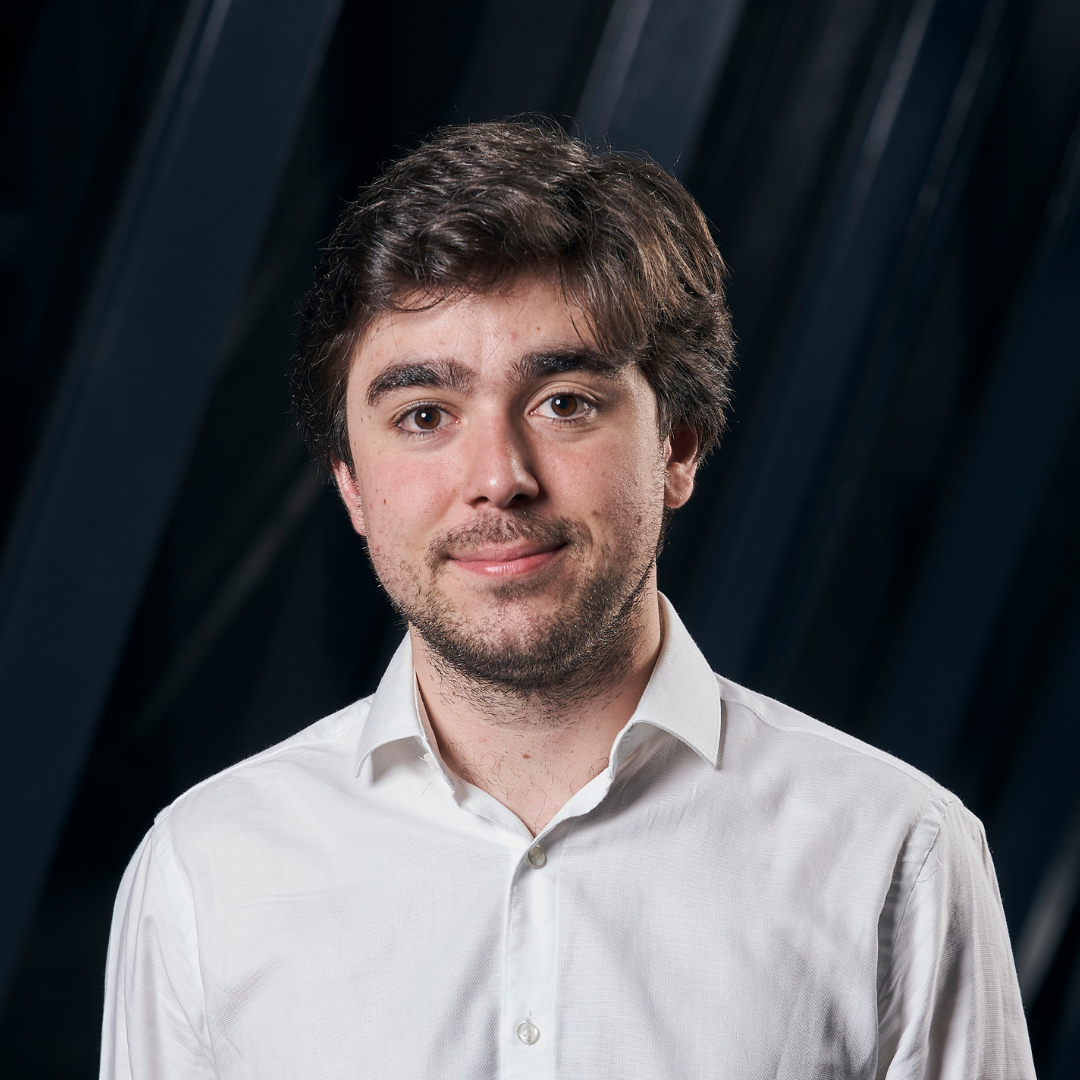 Background
I would like to grow as a concert pianist, since I feel truly fulfilled when I am on stage sharing my feelings with the audience.
Prizes
Second Prize, Best Semi Final Recital, International Franz Liszt Piano Competition Prize, Vienna Performance Prize and Arthur Rubinstein International Music Foundation Prize: International Paderewski Piano Competition (Bydgoszcz, Poland)
Second Prize, Best Spanish Pianist Prize, Prize for the Best Performance of a Spanish Piece, Audience Prize and Live Streaming Prize: Ferrol International Piano Competition (Ferrol, Spain)
Joan Chissell Schumann First Prize: Royal College of Music (London, UK)
First Prize: Compositores de España International Piano Competition (Las Rozas de Madrid, Spain)
Pedro López Salas recently completed his Master of Performance degree with Professor Norma Fisher at the Royal College of Music, London, where he was awarded a full scholarship, the title of 'Steinway Scholar' and the Leverhulme Honorary Arts Scholarship. His further inspiration comes from masters such as Dmitri Bashkirov, Dmitri Alexeev, Alexander Kobrin, Pavel Nerssesian, Pascal Nemirovsky, Pavel Gililov, Marianna Aivazova, Leonel Morales, Mariana Gurkova and Ludmil Angelov.
Pedro has performed throughout Spain, Italy, Germany, Austria, Poland, Belgium and Malta, in prestigious concert halls such as the Teatro de la Maestranza of Seville, Pomeranian Philharmonic Concert Hall Bydgoszcz, Palau de la Música Valencia, Manuel de Falla Granada, Theater Aachen and Wiener Saal Salzburg, and with orchestras such as Orquesta de Valencia, Real Orquesta Sinfónica de Sevilla and the Pomeranian Hall Symphony Orchestra of Poland.
He has recorded numerous interviews for international and national press, radio and television.
2023 Competition Performances
Preliminary Round Preliminary Round 1: 20-Minute Recital
Verbrugghen Hall
Thursday 6 July 2023, 2.30pm
Preliminary Round Preliminary Round 2: 30-Minute Recital
Verbrugghen Hall
Saturday 8 July 2023, 3.00pm
2023 Competition Repertoire
Preliminary Round
Preliminary Round 1: 20-Minute Recital
Joseph Haydn:
Divertimento in A major Hob.XVI:12
I. Andante
II. Minuet – Trio
III. Finale
Aleksandr Scriabin:
4 Preludes Op.22
No.1 in G# minor Andante
No.2 in C# minor Andante
Lowell Liebermann:
Gargoyles for Piano Op.29
I. Presto
II. Adagio semplice, ma con molto rubato
III. Allegro moderato
IV. Presto feroce
Preliminary Round 2: 30-Minute Recital
Entrant in Composing the Future 2021 
Enrique Granados:
El Pelele
Alberto Ginastera:
Sonata No.1 Op.22
I. Allegro marcato
II. Presto misterioso
III. Adagio molto appassionato
IV. Ruvido ed ostinato
Semi Final Round
Semi Finals Round 1: 70-Minute Recital
Robert Schumann:
Kreisleriana Op.16
No.1 Äußerst bewegt
No.2 Sehr innig und nicht zu rasch
No.3 Sehr aufgeregt
No.4 Sehr langsam
No.5 Sehr lebhaft
No.6 Sehr langsam
No.7 Sehr rasch
No.8 Schnell und spielend
Modest Mussorgsky:
Pictures at an Exhibition
[Promenade I] Allegro giusto, nel modo russico; senza allegrezza, ma poco sostenuto
I. The Gnome
[Promenade II] Moderato commodo assai e con delicatezza.
II. The Old Castle
[Promenade III] Moderato non tanto, pesantemente
III. Tuileries
IV. Oxen [Promenade IV]
Tranquillo
V. The Ballet of the Unhatched Chicks
VI. Samuel Goldenberg and Schmuyle
[Promenade V] Allegro giusto, nel modo russico; poco sostenuto
VII. The Market at Limoges (The Great News)
VIII. Catacombs – With the Dead in a Dead Language
IX. The Hut on Hens' Legs
X. The Great Gate of Kiev
Semi Final Round 2: Chamber Music
Franz Schubert:
Sonata for Violin and Piano in A major 'Duo' D.574
I. Allegro moderato
II. Scherzo. Presto
III. Andantino
IV. Allegro vivace
Fritz Kreisler:
La Gitana
Ludwig van Beethoven:
Sonata No.2 for Cello and Piano in G minor Op.5
I. Adagio sostenuto ed espressivo
II. Allegro molto più tosto presto
III. Rondo. Allegro
Niccolò Paganini/Pierre Fournier:
Introduction and Variations on one string on a theme from Rossini's Moses in Egypt
Introduction. Adagio
Thema
Variation I
Variation II
Variation III
Final Round
Final Round 1: Concerto 1800 and Earlier
Wolfgang Amadeus Mozart:
Piano Concerto No.20 in D minor K.466
I. Allegro
II. Romance
III. Allegro assai
Frédéric Chopin:
Piano Concerto No.2 in F minor Op.21
I. Maestoso
II. Larghetto
III. Allegro vivace