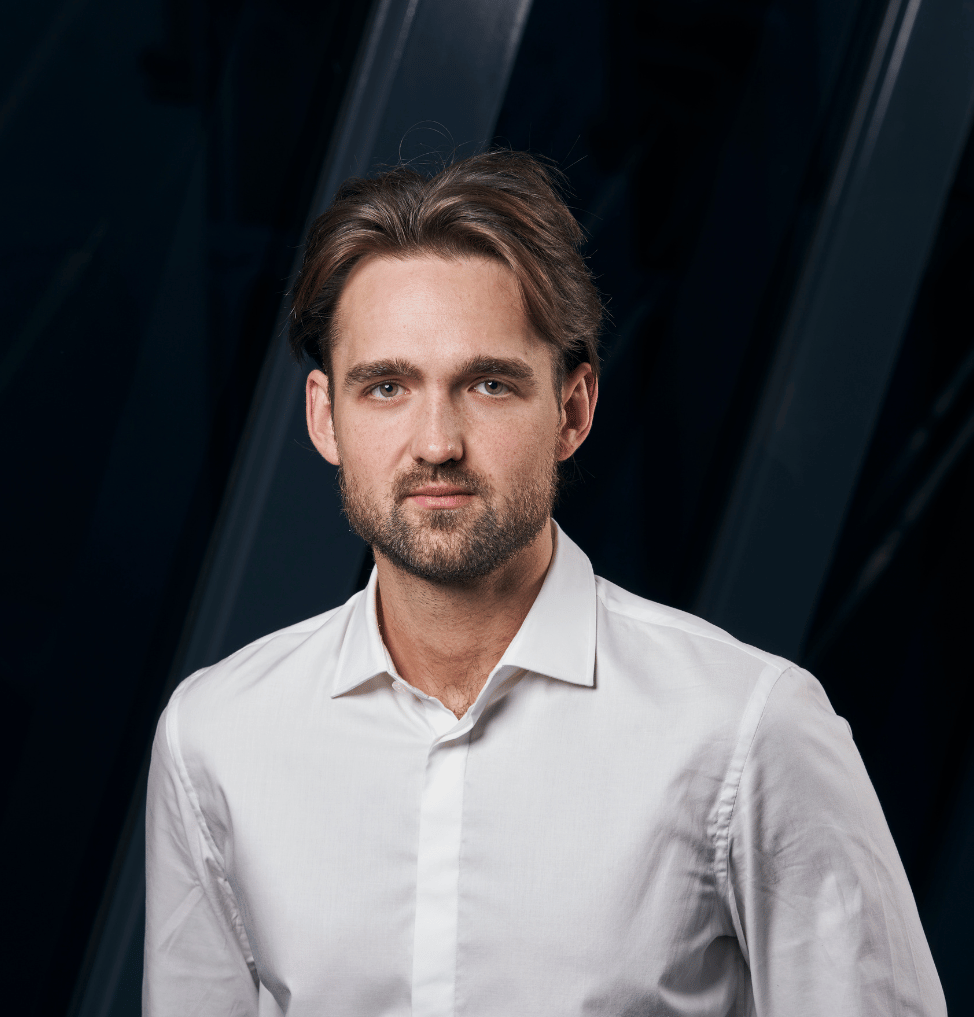 Background
I am extremely excited to be a part of one of the biggest cultural events in the world. In addition, it has always been a dream of mine to go to this wonderful country and to perform there.
Prizes
First Prize: Takamatsu International Piano Competition (Takamatsu, Japan)
First Prize and Prize for Best Performance of a Commissioned Piece: International Paderewski Piano Competition (Bydgoszcz, Poland)
First Prize: Astana Piano Passion International Competition (Astana, Kazakhstan)
Second Prize: Clamo Music International Piano Competition (Murcia, Spain)
First Prize: International Neuhaus Piano Competition (Chelyabinsk, Russia)
Philipp Lynov began his piano lessons at the age of six with Anna Zakharova. He continued his musical studies with Natalya Bogdanova at the Central Music School of Moscow State Tchaikovsky Conservatory, where he graduated in 2017 with honours, subsequently completing his Bachelor studies with Professor Eliso Virsaladze. He is currently studying for his Master's degree with Claudio Martínez Mehner at the Hochschule für Musik und Tanz Köln. He has attended masterclasses with extraordinary artists such as Mikhail Voskresensky, Dmitry Alexeev, Alexander Sandler, Alexander Kobrin and Uta Weyand.
Philipp has performed in prestigious venues across Russia, Germany, Austria, Poland, Spain, Italy, Israel, Switzerland and Japan. As a soloist, he has appeared with orchestras including the Moscow State Academic Symphony Orchestra, Irkutsk Governor's Symphony Orchestra, the Pomeranian Philharmonic Orchestra, Seto Philharmonic Orchestra, Astana Symphony Philharmonic Orchestra in Kazakhstan, and the Capella Bydgostiensis Chamber Orchestra in Poland.
Philipp is a scholarship holder from the International Academy of Music in Liechtenstein.
2023 Competition Performances
Preliminary Round Preliminary Round 1: 20-Minute Recital
Verbrugghen Hall
Friday 7 July 2023, 12.00pm
Preliminary Round Preliminary Round 2: 30-Minute Recital
Verbrugghen Hall
Sunday 9 July 2023, 3.00pm
Semi Final Round Semi Finals Round 1: 70-Minute Recital
Verbrugghen Hall
Wednesday 12 July 2023, 7.30pm
Semi Final Round Semi Final Round 2: Chamber Music
Verbrugghen Hall
Friday 14 July 2023, 7.00pm
2023 Competition Repertoire
Preliminary Round
Preliminary Round 1: 20-Minute Recital
Jack Symonds:
from 'Guardare, meravigliarsi…'
No.4 Notturno in ommagio
No.1 Notturno sospeso
No.5 Notturno corrente
Entrant in Composing the Future 2021 
Olivier Messiaen:
from Vingt Regards sur l'Enfant-Jésus
No.2 Regard de l'étoile
No.10 Regard de l'Esprit de joie
Preliminary Round 2: 30-Minute Recital
John Sebastian Bach:
Capriccio in B♭ major BWV 992
I. Arioso. Adagio. Ist eine Schmeichelung der Freunde, um denselben von seiner Reise abzuhalten
II. Andante. Ist eine Vorstellung unterschiedlicher Casuum, die ihm in der Fremde könnten vorfallen
III. Adagiosissimo: Ist ein allgemeines Lamento der Freunde
IV. (Andante con moto) All hier kommen die Freunde (weil sie doch sehen, dass es anders nicht sein kann) und nehmen Abschied
V. Aria di Postiglione. Allegro poco
VI. Fuga all' imitazione die Posta [della cornetta di postiglione]
Sergei Rachmaninoff:
Piano Sonata No.2 in B♭ minor Op.36
I. Allegro agitato
II. Non allegro – Lento
III. L'istesso tempo – Allegro molto
Semi Final Round
Semi Finals Round 1: 70-Minute Recital
Robert Schumann:
Piano Sonata No.3 in F minor Op.14
I. Allegro
II. Scherzo. Molto commodo
III. Quasi Variazioni. Andantino de Clara Wieck
IV. Finale. Prestissimo  possibile
Claude Debussy:
Images Book II L.111
No.1 Cloches à travers les feuilles
No.2 Et la lune descend sur le temple qui fut
No.3 Poissons d'or
Samuel Barber:
Piano Sonata in E♭ minor Op.26
I. Allegro energico
II. Allegro vivace e leggiero
III. Adagio mesto
IV. Fuga. Allegro con spirito
Semi Final Round 2: Chamber Music
Sergei Rachmaninoff:
Sonata for Cello and Piano in G minor Op.19
I. Lento
II. Allegro scherzando
III. Andante
IV. Allegro mosso
Edward Elgar:
Salut d'amour in D major Op.12
Final Round
Final Round 1: Concerto 1800 and Earlier
Wolfgang Amadeus Mozart:
Piano Concerto No.22 in E♭ major K.482
I. Allegro
II. Andante
III. Allegro
Final Round 2: Post 1800 Concerto
Sergey Prokofiev:
Piano Concerto No.2 in G minor Op.16
I. Andantino
II. Scherzo. Vivace
III. Intermezzo. Allegro moderato
IV. Finale. Allegro tempestoso