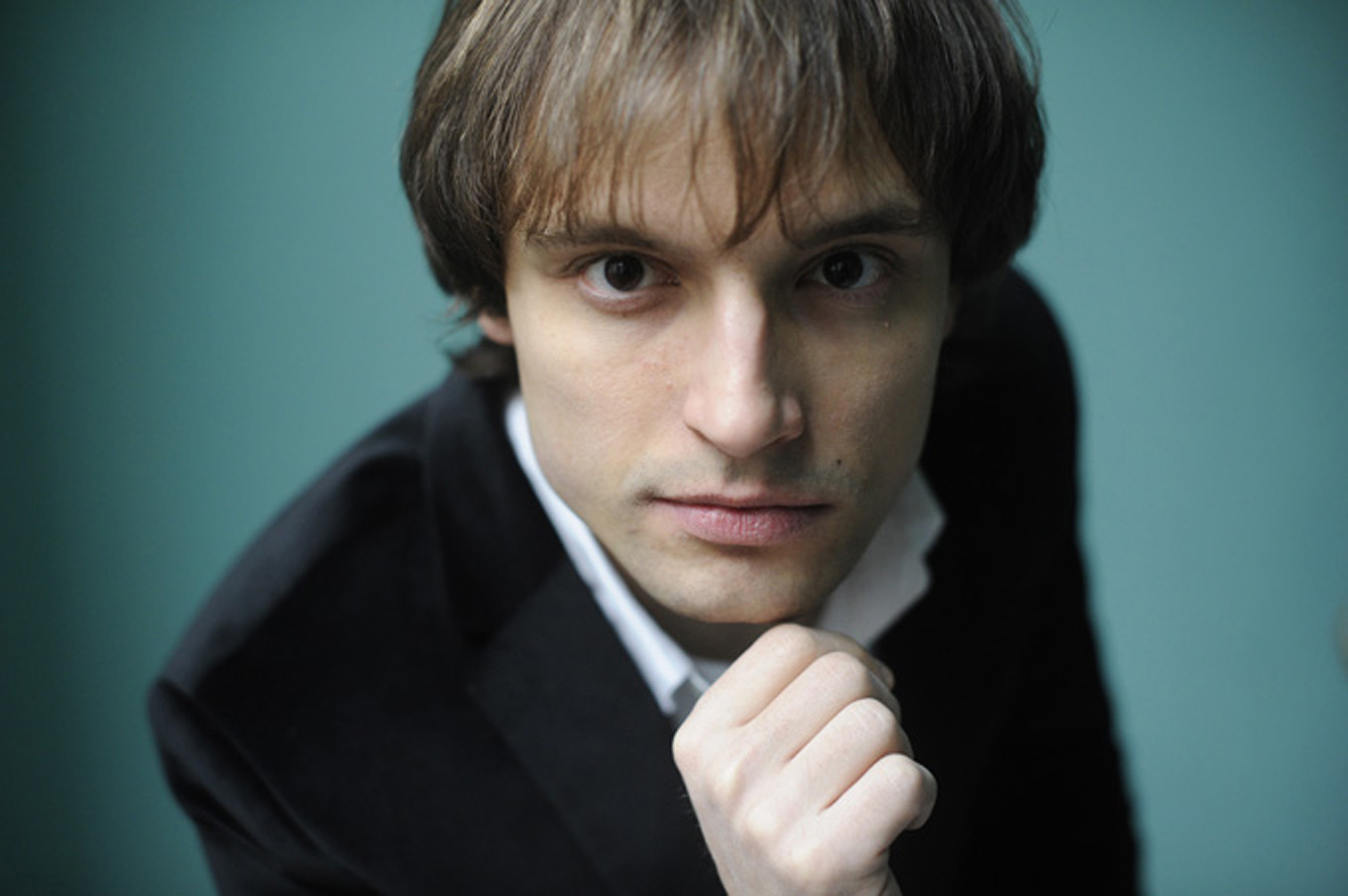 Background
Prizes
Jury Discretionary Award: International Pyotr Ilyich Tchaikovsky Competition (Russia)
First Prize: Hamamatsu International Piano Competition (Japan)
First Prize, Citta di pinerolo Competition
Third Prize: Arthur Rubinstein Piano Masters (Israel)
Fourth Prize: Queen Elisabeth Competition (Belgium)
Ilya Rashkovskiy made his debut with the Irkutsk Chamber Orchestra at eight years old. From 1993 to 2000 he studied in Novosibirsk with Professor Lebenzon, at the Hochschule für Musik, Hannover until 2009 under Professor Vladimir Krainev, and most recently at the École Normale Supérieure Cortot in Paris with Professor Marian Rybicki.
He has performed with the Mariinsky Orchestra, State Academic Symphony Orchestra 'Evgeny Svetlanov', National Philharmonic Orchestra of Ukraine, Gulbenkian Orchestra, Czech National Symphony Orchestra, New Japan Philharmonic Orchestra and Tokyo Symphony Orchestra. He has played in the Concertgebouw Amsterdam,
the Suntory Hall Tokyo, the Symphony Hall Osaka, the Bolshoi Hall of Tchaikovsky Moscow State Conservatory, the Mariinsky Concert Hall St. Petersburg and the Salle Pleyel Paris.
In 2014, he made recordings with violinist Park Ji-Yoon, pianist Giuseppe Andaloro and cellists Giovanni Sollima and Monika Leskovar. In November 2015 he recorded the complete Alexander Scriabin Piano Sonatas on the NAR label.
2016 Competition Repertoire
Preliminary Round
Round 1: 20-Minute Recital
Carl Vine:
Toccatissimo (2011)
Frédéric Chopin:
Polonaise Fantasie in A♭ Major Op.61
Round 2: 30-Minute Recital
Franz Liszt:
Hungarian Rhapsody No.12 in C♯ minor S.244
Sergei Rachmaninoff:
Piano Sonata No.2 in B♭ minor Op.36
Allegro agitato
Non allegro
Allegro molto
Semi Final Round
Round 1: 65-Minute Recital
Sergei Prokofiev:
Piano Sonata no.4 in C minor Op.29
Allegro molto sostenuto
Andante assai
Allegro con brio, ma non leggiere
Ludwig van Beethoven:
Piano Sonata No.29 in B♭ Major Op.106
Allegro
Scherzo: Assai vivace
Adagio sostenuto
Introduzione: Largo – Fuga: Allegro risoluto
Round 2: Accompaniment/Chamber Music
Gabriel Fauré:
Sonata for Violin and Piano No.1 in A Major Op.13
Allegro molto
Andante
Allegro vivo
Allegro quasi presto
Robert Schumann:
Piano Quintet in E♭ Major Op.44
Allegro brillante
In modo d'una marcia. Un poco largarmente
Scherzo: Molto vivace
Allegro ma non troppo
Final Round
Round 1: 18th Century Concerto
Ludwig van Beethoven:
Concerto No.2 in B♭ Major Op.19
Allegro con brio
Adagio
Rondo, Molto allegro
Round 2: 19th or 20th Century Concerto
Sergei Prokofiev:
Concerto No.3 in C Major Op.26
Andante. Allegro
Tema con variazioni
Allegro, ma non troppo