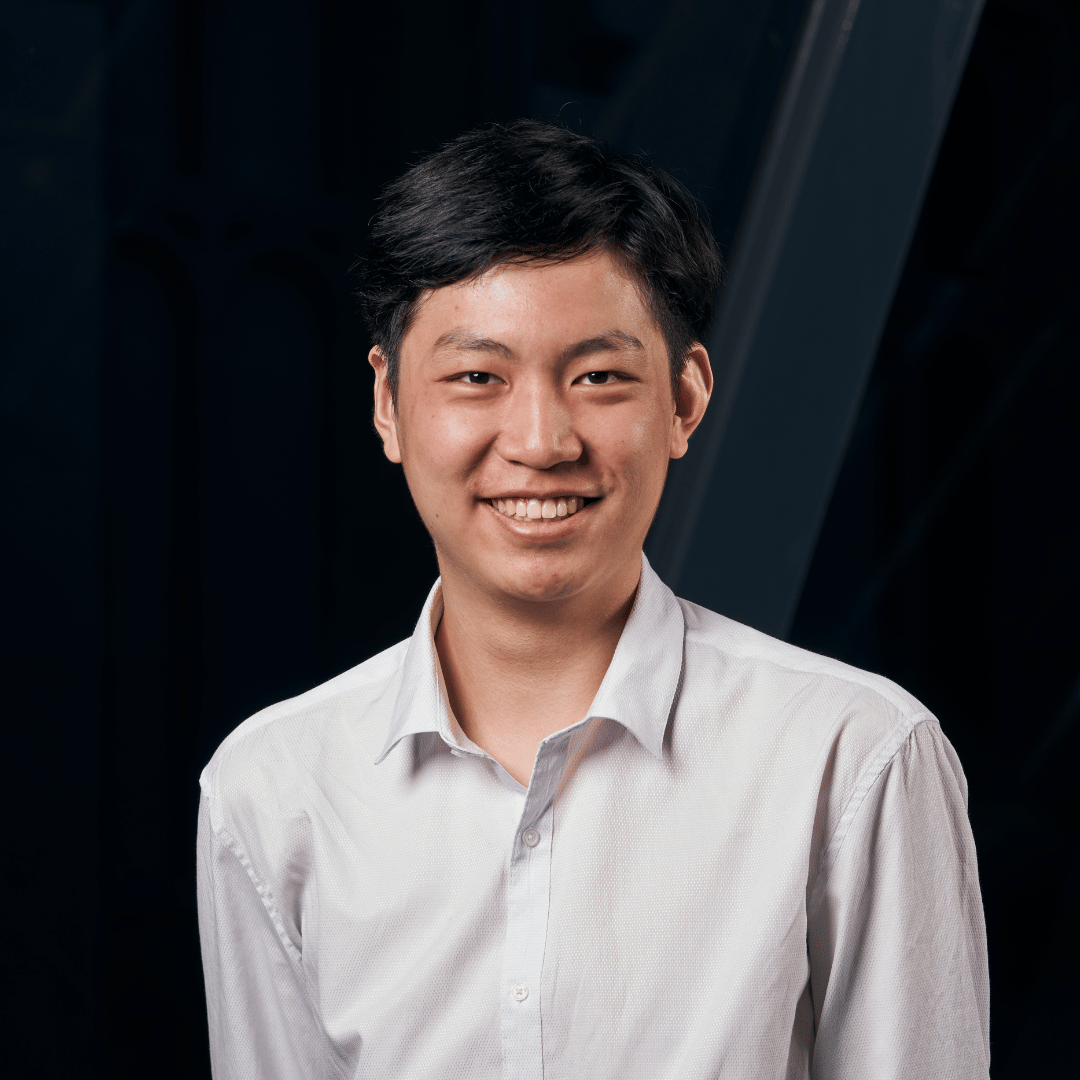 Background
It is very exciting to be back at The Sydney as a competitor seven years after performing as part of the Australian Showcase program in the 2016 competition.
Prizes
Semi Finalist: Aarhus International Piano Competition (Aarhus, Denmark)
Elisabeth Murdoch First Prize: Great Romantics Competition (Melbourne, Australia)
Most Promising Pianist Award: Australian Concerto and Vocal Competition (Townsville, Australia)
Best Performance of a Russian Work Prize: Lev Vlassenko Piano Competition (Brisbane, Australia)
Reuben Tsang began learning the piano at the age of five under Koko Julian. Born and raised in Cairns, Reuben enjoyed his time as a Cairns State High School student, performing with the Cairns State High School Symphony Orchestra and giving solo recitals. He is currently studying for a Bachelor of Music at the Queensland Conservatorium Griffith University under the tutelage of Natasha Vlassenko and is fortunate to be a recipient of the Emily Reinhardt Piano Scholarship.
Reuben has performed in various masterclasses held by well-renowned artists including Behzod Abduraimov, Sergio Tiempo, Jovanni-Rey de Pedro, Mikhail Solovei, Roy Howat and Andrea Lam. Reuben performs as a piano soloist and chamber musician locally in Brisbane and within the Queensland Conservatorium. Reuben has been delighted to perform in concert halls ranging from the Cairns Performing Arts Centre, Townsville Civic Theatre, Queensland Conservatorium Theatre, Elisabeth Murdoch Hall and Verbrugghen Hall, where he performed as one of the showcase items at the 2016 Sydney International Piano Competition.
2023 Competition Performances
Preliminary Round Preliminary Round 1: 20-Minute Recital
Verbrugghen Hall
Friday 7 July 2023, 5.20pm
Preliminary Round Preliminary Round 2: 30-Minute Recital
Verbrugghen Hall
Monday 10 July 2023, 11.30am
Semi Final Round Semi Finals Round 1: 70-Minute Recital
Verbrugghen Hall
Thursday 13 July 2023, 3.00pm
Semi Final Round Semi Final Round 2: Chamber Music
Verbrugghen Hall
Saturday 15 July 2023, 6.30pm
2023 Competition Repertoire
Preliminary Round
Preliminary Round 1: 20-Minute Recital
Carl Vine:
from The Anne Landa Preludes
No.3 Thumper
No.9 Tarantella
No.10 Romance
Igor Stravinsky/Guido Agosti:
Three movements from 'The Firebird'
I. Infernal Dance
II. Lullaby
III. Finale
Preliminary Round 2: 30-Minute Recital
Johann Sebastian Bach:
Prelude and Fugue No.23 in B major BWV 868
Carl Nielsen:
Chaconne Op.32
Franz Liszt:
Spanish Rhapsody S.254
Semi Final Round
Semi Finals Round 1: 70-Minute Recital
Muzio Clementi:
from 3 Piano Sonatas Op.40
No.1 in G major
I. Allegro molto vivace
II. Molto Adagio, sostenuto e cantabile
III. Allegro
IV. Presto
Sergei Rachmaninoff:
Etudes-tableaux Op.39
No.1 in C minor. Allegro agitato
No.2 in A minor. Lento assai
No.3 in F# minor. Allegro molto
No.4 in B minor. Allegro assai
No.5 in E♭ minor. Appassionato
No.6 in A minor. Allegro
No.7 in C minor. Lento lugubre
No.8 in D minor. Allegro moderato
No.9 in D major. Allegro moderato. Tempo di marcia
Semi Final Round 2: Chamber Music
Johannes Brahms:
Sonata for Piano and Cello No.2 in F major Op.99
I. Allegro vivace
II. Adagio affettuoso
III. Allegro passionato
IV. Allegro molto
David Popper:
from Concert-Etudes Op.55
Final Round
Final Round 1: Concerto 1800 and Earlier
Ludwig van Beethoven:
Piano Concerto No.3 in C minor Op.37
I. Allegro con brio
II. Largo
III. Rondo. Allegro – Presto
Final Round 2: Post 1800 Concerto
Franz Liszt:
Piano Concerto No.2 in A major S.125
I. Adagio sostenuto assai – Allegro agitato assai – Un poco più mosso – Tempo del andante –
II. Allegro moderato –
III. Allegro deciso – Marziale un poco meno allegro – Un poco animato – Un poco meno mosso –
V. Allegro animato