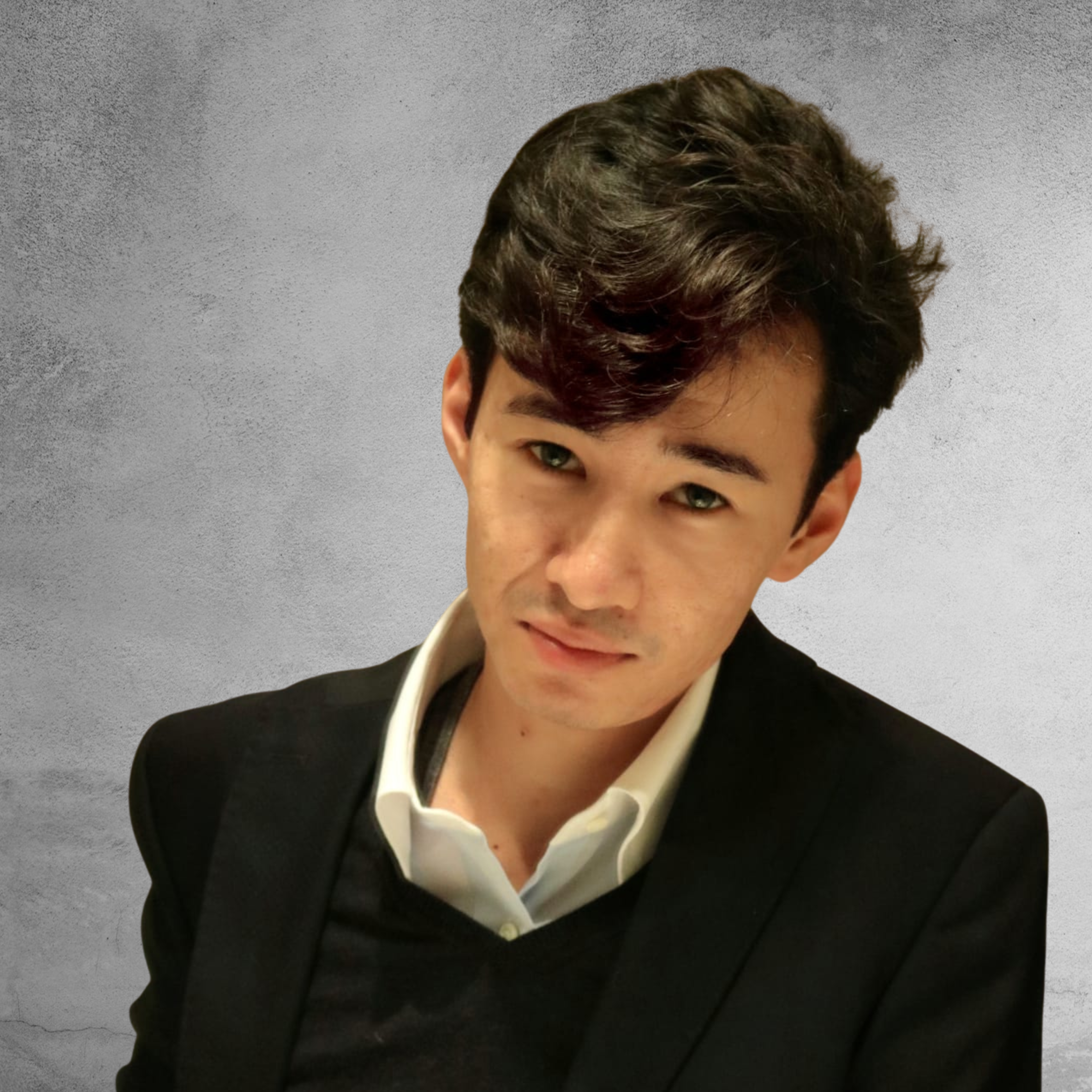 Background
"I see myself spending my time teaching and playing Chamber music in Germany or somewhere around Europe in the future, but these things can change according to where life takes you and the competition is just one of many small steps."
Prizes
First Prize: Excellence Piano Awards (Online)
First Prize: International Fingertips Piano Competition (Manchester, UK)
Robbin Reza began his studies at the age of five in Sydney with Sayano Ito. After finishing his studies with Daniel Herscovitch at the Sydney Conservatorium of Music, achieving his BMus with First Class Honours, he completed his Masters and Konzertexamen with Claudio Martínez Mehner and Nina Tichman at the Hochschule für Music und Tanz Köln. In 2022, he graduated with his Masters in chamber music with Anthony Spiri and early music with Andreas Staier.
Robbin is also very interested in piano accompaniment/collaborative piano, and is a member of various chamber music ensembles. He has a passion for promoting works by lesser known composers, being the interpreter of new works and collaborating with the composers of today. He has performed as a soloist and chamber musician in Australia, China and Hong Kong, in Germany, Italy, France, Slovenia, Belgium, Switzerland, Austria, Poland and the UK.
Robbin is currently a lecturer for accompaniment at the Hochschule für Music und Tanz Köln.
2023 Competition Repertoire
Preliminary Round
Preliminary Round 1: 20-Minute Recital
Joaquín Turina:
Danzas fantásticas Op.22
I. Exaltación
II. Ensueños
III. Orgía
Heinrich Scheidemann:
Pavana Lachrimae WV 106
Preliminary Round 2: 30-Minute Recital
Ludwig van Beethoven:
Piano Sonata No.24 in F# major Op.78
I. Adagio cantabile – Allegro ma non troppo
II. Allegro vivace
Carl Vine:
Piano sonata No.4
I. Aphorisms
II. Reflection
III. Fury
Preliminary Round 2: 30-Minute Recital
George Gershwin:
Piano Concerto in F major
I. Allegro
II. Adagio – Andante con moto
III. Allegro agitato
Semi Final Round
Semi Finals Round 1: 70-Minute Recital
Sergey Prokofiev:
Piano Sonata No.8 in B♭ major Op.84
I. Andante dolce
II. Andante sognando
III. Vivace
Claude Debussy:
Suite bergamasque L.75
I. Prélude
II. Menuet
III. Clair de lune
IV. Passepied
Nikolay Medtner:
6 Tales Op.51
I. Allegro molto vivace al rigore di tempo e sempre leggierissimo in D minor
II. Cantabile, tranquillo in A Dorian
III. Allegretto tranquillo e grazioso in A major
IV. Allegretto con moto flessibile in F♯ minor
V. Presto in F♯ minor
VI. Allegro vivace sempre al rigore di tempo in G major
Semi Final Round 2: Chamber Music
Franz Schubert:
Sonata for Violin and Piano in A major 'Duo' D.574
I. Allegro moderato
II. Scherzo. Presto
III. Andantino
IV. Allegro vivace
Fritz Kreisler:
La Gitana
Dmitry Shostakovich:
Sonata for Cello and Piano in D minor Op.40
I. Allegro non troppo – Largo – Poco con moto
II. Allegro
III. Largo
IV. Allegro – Risoluto
Sergei Rachmaninoff:
from 14 Romances Op.34
No.14 Vocalise in E minor
Final Round
Final Round 1: Concerto 1800 and Earlier
Johann Sebastian Bach:
Harpsichord Concerto No.1 in D minor BWV 1052
I. Allegro
II. Adagio
III. Allegro