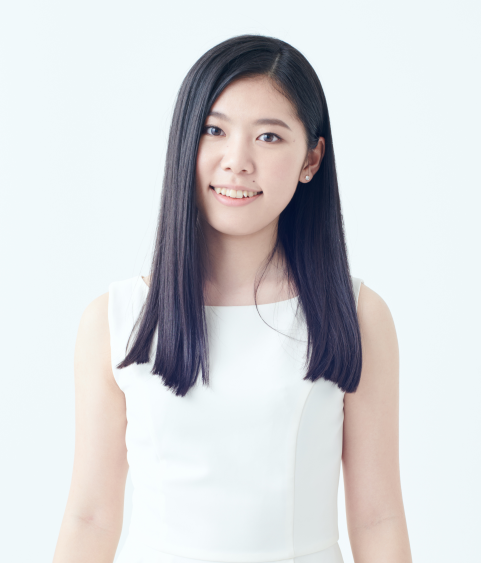 Background
Prizes
Noel Mewton-Wood Sixth Prize
Sydney International Piano Competition
Second Prize: Malta International Piano Competition (Valletta, Malta)
First Prize, Nomura Prize, Aiko Iguchi Prize, Yasuko Fukuda Prize and Music Encouragement Prize: Student Music Concours of Japan, Junior High School Division (Tokyo, Japan)
Fifth Prize, Most Promising Artist: Hamamatsu International Piano Academy (Hamamatsu, Japan)
Originally from Osaka, Shion Ota graduated from Tokyo College of Music High School and won a special scholarship to attend Tokyo College of Music where she completed the Piano Performance Course 'Excellence'. She is currently undertaking a Master's degree at Nagoya University of the Arts under Yukio Yokoyama after which she will begin studying at the Berlin University of the Arts under Björn Lehmann.
Shion has performed with leading Japanese orchestras, including the Osaka Philharmonic, the Kansai Philharmonic, the Osaka Symphony Orchestra, the Tokyo Symphony Orchestra, the Japan Philharmonic Orchestra, and overseas, with the Armenian State Symphony Orchestra. She has attended several piano academies, including the Hamamatsu International Piano Academy, the Villa Sandra Piano Academy and the Classical Bridge Festival. From 2013 to 2015, she was the recipient of a Yamaha Foundation Scholarship, in 2017, the Aoyama Music Foundation Scholarship and in 2019, the Rohm Music Foundation Scholarship.
In 2018, Shion was selected as one of five musicians to perform in Japan's prestigious CHANEL Pygmalion Days competition.
SEMI FINAL PROGRAM THEME
For my Semi Final Round program, I decided the shape as romantic variations.
The first piece is Chaconne from J.S Bach's second violin partita arranged by Busoni which is the last piece of the set.
Next piece is Corelli Variations by Rachmaninoff which is a famous finale of Corelli's cello sonata based on the ancient dance La Folia.
The last piece is Spanish Rhapsody by Liszt. Among the themes and variations, they use same effects and show strong influence of dance music and instruments other than piano.
When I play theme and variations, I strongly feel the energy of the music that develops from the singer's theme to the infinite possibilities.
I find all kinds of emotions in the music and it feels as if I am stepping out on a big journey.
Now that people all over the world are going through difficult times I would be happy if I could give a little positivity to their hearts by giving a performance.
I hope you enjoy!
2021 Competition Performances
Preliminary Round Preliminary Round
Webcast: Online Concert
Saturday 3 July 2021, 7.30pm
Semi Final Round Semi Final Round
Webcast: Online Concert
Sunday 11 July 2021, 3.00pm
Final Round Final Round
Webcast: Online Concert
Friday 16 July 2021, 7.30pm
2021 Competition Repertoire
Preliminary Round
Preliminary Round
Jean-Philippe Rameau:
Quatrième suite de pièces de clavecin RCT.5
VII. Gavotte et six doubles
Sergei Prokofiev:
Four Études Op.2 
I. Allegro
II. Moderato
III. Andante semplice
IV. Presto energico
Percy Grainger:
from Free Settings of Favourite Melodies 
IV. Strauss. Der Rosenkavalier. Ramble on the Last Love Duet
Richard Strauss/Leopold Godowsky:
from 6 Lieder von Adolf Friedrich Graf von Schack
Semi Final Round
Semi Final Round
Johann Sebastian Bach/Ferruccio Busoni:
Chaconne from Violin Partita No.2 in D minor BWV 1004
Sergei Rachmaninoff:
Variations on a Theme of Corelli Op.42
Theme. Andante
Variation 1. Poco piu mosso
Variation 2. L'istesso tempo
Variation 3. Tempo di Minuetto
Variation 4. Andante
Variation 5. Allegro (ma non tanto)
Variation 6. L'istesso tempo
Variation 7. Vivace
Variation 8. Adagio misterioso
Variation 9. Un poco piu mosso
Variation 10. Allegro scherzando
Variation 11. Allegro vivace
Variation 12. L'istesso tempo
Variation 13. Agitato
Intermezzo
Variation 14. Andante (come prima)
Variation 15. L'istesso tempo
Variation 16. Allegro vivace
Variation 17. Meno mosso
Variation 18. Allegro con brio
Variation 19. Piu mosso. Agitato
Variation 20. Piu mosso
Coda. Andante
Franz Liszt:
Rhapsodie espagnole S.254
Final Round
Final Round
Johann Sebastian Bach:
English Suite No.2 in A minor BWV 807
I. Prélude
II. Allemande
III. Courante
IV. Sarabande
V. Les agréments de la même Sarabande
VI. Bourrée I alternativement
VII. Bourrée II
VIII. Gigue
Alexander Scriabin:
from Prelude and Nocturne for the Left Hand Op.9
Alexander Scriabin:
Piano Sonata No.5 in F# major Op.53 
Claude Debussy:
Images (Deuxième Série)
I. Cloches à travers les feuilles
II. Et la lune descend sur le temple qui fut
III. Poissons d'or
Robert Schumann:
Piano Sonata No.1 in F# minor Op.11
I. Introduzione: Un poco Adagio – Allegro vivace
II. Aria
III. Scherzo: Allegrissimo – intermezzo: Lento
IV. Finale: Allegro, un poco maestoso
Robert Schumann:
from Gesänge der Frühe Op.133
Fritz Kreisler/Sergei Rachmaninoff:
from Three Old Viennese Dances