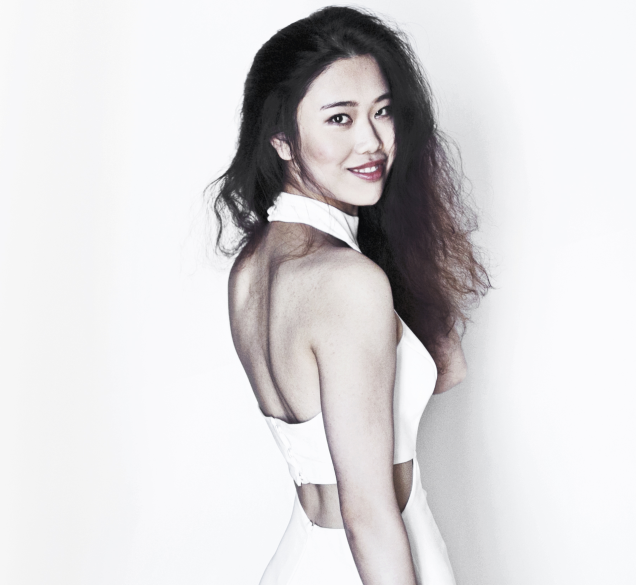 Background
Prizes
First Prize and Chappell Medal: Chappell Medal Piano Competition (RCM London, UK)
Silver Medalist and Special Prize Winner: San Jose International Piano Competition (San Jose, USA)
Siqian Li received a Bachelor of Music Degree at the Beijing Central Conservatory of Music as a student of Madame Huiqiao Bao followed by her Master of Music Degree at the New England Conservatory, Boston, with Professor Alexander Korsantia. In 2020, she received her Artist Diploma at the Royal College of Music, London, under the tutelage of Professor Norma Fisher.

Siqian has participated in masterclasses with Emanuel Ax, Sergei Babayan, Russel Sherman, Rodin Shchedrin, Boris Slutsky, Oxana Yablonskaya, Arie Vardi and Ramzi Yassa. She has performed in recitals across China, USA, Great Britain, Germany, France, Italy, Spain, Egypt, Japan and South Korea and has collaborated with international chamber musicians, appearing in concerts with Xiamen Philharmonic Orchestra, Xiamen Opera Symphony Orchestra, Kiev Philharmonic Orchestra, Ukraine State Symphony Orchestra, and the Central Conservatory of Music Youth Symphony Orchestra.

Siqian has participated in festivals including Hamamatsu International Piano Academy, Imola Summer Piano Academy and Festival, Annecy Classical Festival, Puigcerda Piano Festival, Beijing International Piano Festival, Festival d'Auvers-sur-Oise and Shanghai International Music Festival.
2021 Competition Performances
Preliminary Round Preliminary Round
Webcast: Online Concert
Thursday 8 July 2021, 2.00pm
2021 Competition Repertoire
Preliminary Round
Preliminary Round
Wolfgang Amadeus Mozart:
9 Variations on a Minuet by Duport in D major K.573
Carl Vine:
Five Bagatelles
I. Darkly
II. Leggiero e legato
III. Gentle
IV.
V. Threnody
Alexander Scriabin:
Fantasie in B minor Op.28
Claude Debussy:
from Préludes Book 1
VIII. La fille aux cheveux de lin
Semi Final Round
Semi Final Round
Frédéric Chopin:
Étude in C# minor Op.10 No.4
Frédéric Chopin:
Sonata No.2 in B♭ minor Op.35
I. Grave – Doppio movimento
II. Scherzo – Più lento
III. Marche funèbre
IV. Finale. Presto
Frédéric Chopin:
Nocturne in D♭ major Op.27 No.2
Frédéric Chopin:
Nocturne in C# minor Op.27 No.1
Frédéric Chopin:
Rondo in E♭ major Op.16
Frédéric Chopin:
Étude in C minor Op.10 No.12
Final Round
Final Round
Domenico Scarlatti:
Keyboard Sonata in A major K.113
Domenico Scarlatti:
Keyboard Sonata in D minor K.141
Franz Schubert:
Piano Sonata in G major D.894
I. Molto moderato e cantabile
II. Andante
III. Menuetto. Allegro moderato – Trio
IV. Allegretto
Sergei Rachmaninoff:
from 10 Preludes Op.23
II. Maestoso
IV. Andante cantabile
V. Alla marcia
Sergei Rachmaninoff:
from 13 Preludes Op.32
V. Moderato
VIII. Vivo
IX. Allegro moderato
Maurice Ravel/Alexander Korsantia:
La Valse
Frédéric Chopin:
Étude in E major Op.10 No.3
Claude Debussy:
from Estampes
III. Jardins sous la pluie