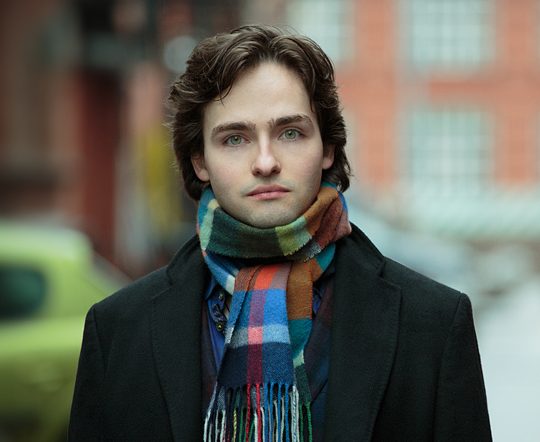 Background
Arseny Tarasevich-Nikolaev is the winner of the Percy Grainger Second Prize of the 2016 Sydney International Piano Competition where he also won the Isador Goodman Best Preliminaries Round 2 Recital Prize.
In April 2018 Arsney will make his debut with the London Philharmonic Orchestra with Rachmaninoff's 2nd Piano Concerto and later that year tour Europe under the baton of Sir Roger Norrington with Beethoven's 5th Piano Concerto. He has recently become an exclusive recording artist for Decca Classics and his first CD under this label will be released in 2018. In celebration Arseny will be touring Australia in October and November 2018.
Arseny is the grandson of famous Russian pianist Tatyana Nikolayeva – lifelong friend of Dmitri Shostakovich. Arseny is also the winner of the 5th International Scriabin Piano Competition, was awarded 2nd prize and special prize for the performance of Russian music at the Cleveland International Piano Competition and 2nd prize at the Grieg International Piano Competition in Bergen.
He has toured in Germany, France, UK, Italy, Spain, Switzerland, Norway, Lithuania, Poland, Israel, Macedonia, China, Japan, USA and Mexico and performed with the State Academic Symphony Orchestra 'Evgeny Svetlanov', the Cleveland Orchestra, and the Bergen Philharmonic Orchestra. He has performed in the prestigious Christmas and New Year Eve Galas with the Mariinsky Orchestra and Maestro Valery Gergiev.
Arseny graduated with Honours from the Central Musical School of the Tchaikovsky Moscow State Conservatory, and is currently studying with Professor Sergey Dorensky at the Tchaikovsky Moscow State Conservatory.