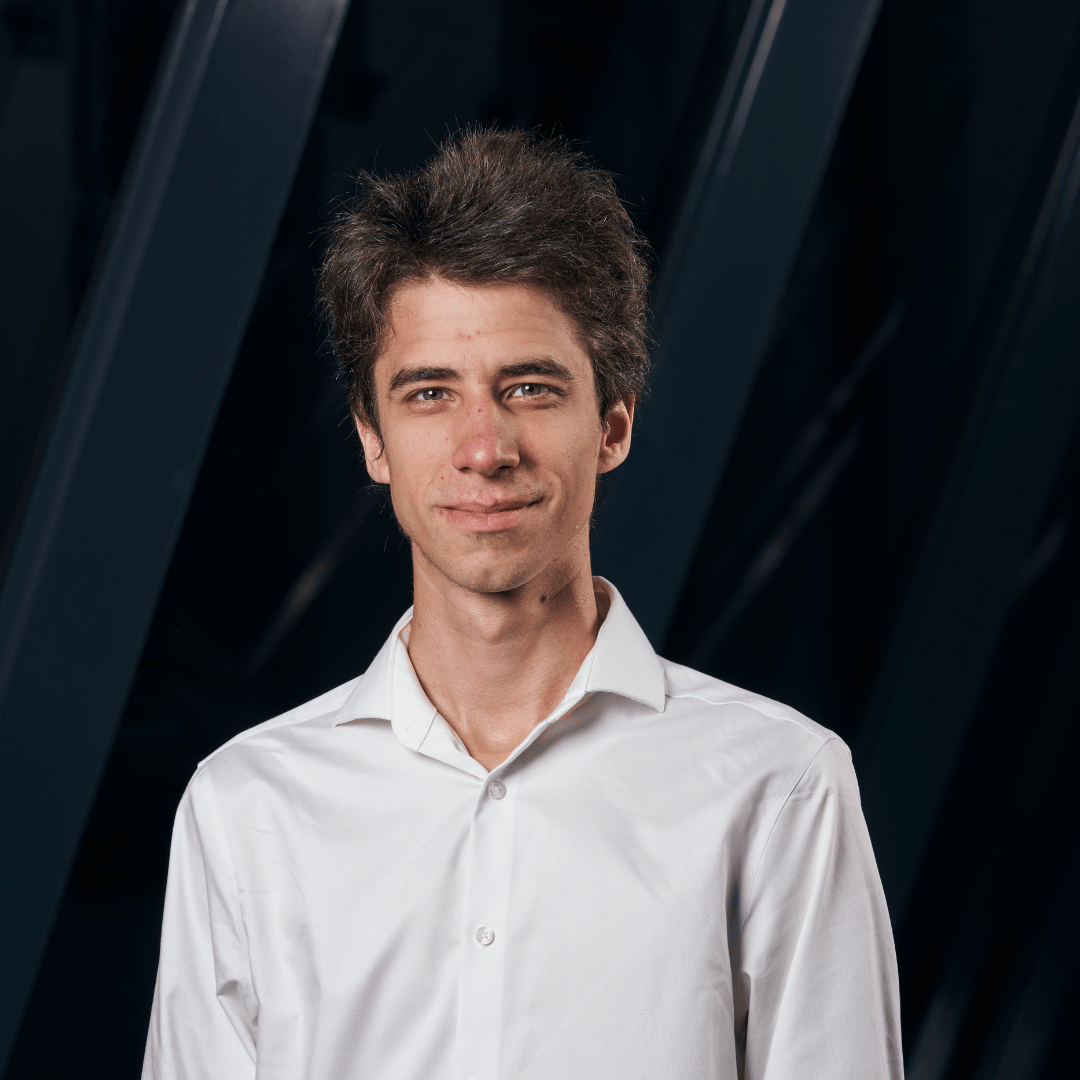 Background
This experience will not only be an incredible opportunity to showcase my skills as a pianist but also a chance to grow personally and artistically. I can't wait to see what this journey has in store for me.
Prizes
Fifth Prize: The Queen Elisabeth Competition (Brussels, Belgium)
Third Prize: "Mauro Paolo Monopoli Prize" International Piano Competition (Barletta, Italy)
First Prize: Premio Roberto Melini International Piano Competition (Trento, Italy)
First Prize and Audience Prize: Épinal International Piano Competition (Épinal, France)
Vitaly Starikov began his piano studies at the age of six at the Ural Music College in Yekaterinburg with Alexandrina Gerlah and Sergey Beloglazov. He completed his studies at the Moscow State Tchaikovsky Conservatory, under the tutelage of Eliso Virsaladze and Vera Gornostayeva. He also credits his studies with Boris Petrushansky at the Accademia Internazionale di Imola 'Incontri col Maestro' and masterclasses with Dmitry Bashkirov, Dmitry Alexeev and Leslie Howard for his musical development.
Recitals and chamber music have taken Vitaly around the world, notably to Austria, Slovakia, Israel, Cyprus, Italy, France, Belgium and Malaysia. He has performed with orchestras such as the St Petersburg State Symphony Orchestra, the Belgian National Orchestra, the Orchestre national de Metz Grand Est and the Orchestre symphonique et lyrique de Nancy. He has collaborated with conductors including Frank Braley, Alexander Titov, Hugh Wolff, Petr Nikiforov and David Reiland. He is currently studying with Professor Arie Vardi in Israel.
2023 Competition Performances
Preliminary Round Preliminary Round 1: 20-Minute Recital
Verbrugghen Hall
Friday 7 July 2023, 2.30pm
Preliminary Round Preliminary Round 2: 30-Minute Recital
Verbrugghen Hall
Sunday 9 July 2023, 7.30pm
Semi Final Round Semi Finals Round 1: 70-Minute Recital
Verbrugghen Hall
Thursday 13 July 2023, 11.30am
Semi Final Round Semi Final Round 2: Chamber Music
Verbrugghen Hall
Saturday 15 July 2023, 2.00pm
Final Round Final Round 1: Concerto 1800 and Earlier
Concert Hall
Wednesday 19 July 2023, 8.00pm
Final Round Final Round 2: Post 1800 Concerto
Concert Hall
Saturday 22 July 2023, 2.30pm
2023 Competition Repertoire
Preliminary Round
Preliminary Round 1: 20-Minute Recital
Claude Debussy:
from Estampes L.100
Igor Stravinsky:
Trois mouvements de Pétrouchka
I. Russian Dance
II. In Petrushka's cell
III. The shrove-tide fair
Preliminary Round 2: 30-Minute Recital
Johann Sebastian Bach:
Fantasia and Fugue in A minor BWV 904
Carl Vine:
from The Anne Landa Preludes
No.1 Short story
No.2 Filigree
No.3 Thumper
No.12 Chorale
Richard Wagner/Franz Liszt:
Ouvertüre zu Tannhäuser S.442
Semi Final Round
Semi Finals Round 1: 70-Minute Recital
Frédéric Chopin:
from Nocturnes Op.48
Frédéric Chopin:
Scherzo No.4 in E major Op.54
Robert Schumann:
Symphonic Etudes Op.13
Thema. Andante
Etude I. (Variation I) Un poco più vivo
Etude II. (Variation II) Marcato il canto espressivo
Etude III. Vivace
Etude IV. (Variation III)
Etude V. (Variation IV)
Etude VI. (Variation V) Agitato
Etude VII (Variation VI). Allegro molto
Etude VIII. (Variation VII)
Etude IX. Presto possible
Etude X (Variation VIII)
Etude XI. (Variation IX) Con espressione
Etude XII. (Finale ) Allegro brillante
Franz Liszt:
from 12 Lieder von Franz Schubert S.558
Dmitry Shostakovich:
Piano Sonata No.1 Op.12
Semi Final Round 2: Chamber Music
Dmitry Shostakovich:
Sonata for Cello and Piano in D minor Op.40
I. Allegro non troppo – Largo – Poco con moto
II. Allegro
III. Largo
IV. Allegro
Sergei Rachmaninoff:
from 14 Romances Op.34
No. 14 Vocalise in E minor
Final Round
Final Round 1: Concerto 1800 and Earlier
Ludwig van Beethoven:
Piano Concerto No.1 in C major Op.15
I. Allegro con brio
II. Largo
III. Rondo. Allegro
*cadenza by Vitaly Starikov
Final Round 2: Post 1800 Concerto
Johannes Brahms:
Piano Concerto No.1 in D minor Op.15
I. Maestoso
II. Adagio
III. Rondo. Allegro non troppo