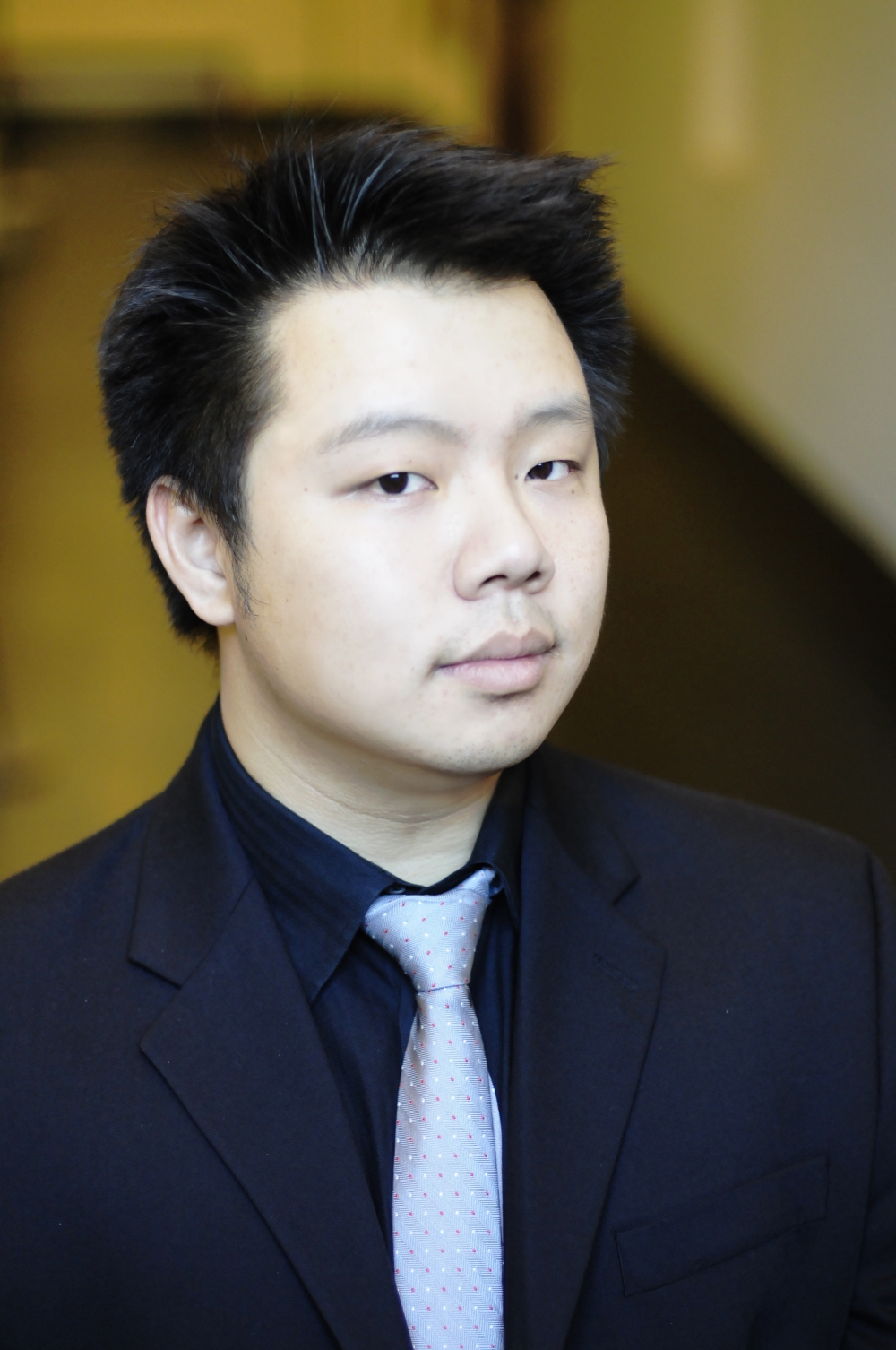 Background
Prizes
Third Prize: Wideman International Piano Competition (USA)
Second Prize: New York International Piano Competition (USA)
Larry Weng graduated from a joint degree program between Columbia University and The Juilliard School with a Bachelor of Arts in Economics and a Master of Music in Piano Performance under Professors Jerome Lowenthal and Matti Raekallio in 2009. He continued his studies with Professor Boris Berman at the Yale School of Music, where he has completed the residential portion of their doctoral degree program and was awarded a Master of Musical Arts in May 2014.
Larry has given concerts in France, Switzerland, the Netherlands, China, Japan, Brazil, and Venezuela, and has performed in Boston's Symphony Hall, New England Conservatory's Jordan Hall, Weill Recital Hall at Carnegie Hall, Merkin Concert Hall, Salle Cortot and the Sala São Paolo. He has appeared as soloist with the Fort Worth Symphony Orchestra, New England Philharmonic and Boston Symphony Orchestra.
As a chamber musician he has worked with such names as Claude and Pamela César Franck, Gabor Takacs, David Shifrin and David Soyer amongst others.
2016 Competition Repertoire
Preliminary Round
Round 1: 20-Minute Recital
Frédéric Chopin:
Polonaise Fantasie in A♭ Major Op.61
Maurice Ravel:
Alborada del gracioso from 'Miroirs'
Round 2: 30-Minute Recital
Maurice Ravel:
Oiseaux Tristes from 'Miroirs'
Carl Vine:
from Five Bagatelles (1994)
III. Gentle
IV.
V. Threnody
Ludwig van Beethoven:
Piano Sonata No.30 in E Major Op.109
Vivace ma non troppo. Adagio espressivo
Prestissimo
Gesangvoll, mit innigster Empfindung. Andante molto cantabile ed espressivo
Semi Final Round
Round 1: 65-Minute Recital
Franz Schubert:
Piano Sonata No.20 D.959
Allegro
Andantino
Scherzo. Allegro vivace
Rondo. Allegretto
Maurice Ravel:
Une barque sur l'ocean and La vallée des cloches from 'Miroirs'
Sergei Prokofiev:
Sonata No.7 in B♭ Major Op.83
Allegro inquieto
Andante caloroso
Precipitato
Round 2: Accompaniment/Chamber Music
César Franck:
Sonata for Violin and Piano in A Major
Allegretto ben moderato
Allegro
Ben moderato: Recitative-Fantasia
Allegretto poco mosso
Robert Schumann:
Piano Quintet in E♭ Major Op.44
Allegro brillante
In modo d'una marcia. Un poco largarmente
Scherzo: Molto vivace
Allegro ma non troppo
Final Round
Round 1: 18th Century Concerto
Wolfgang Amadeus Mozart:
Concerto No.21 in C Major K.467
Allegro maestoso
Andante
Allegro vivace assai
Round 2: 19th or 20th Century Concerto
Johannes Brahms:
Concerto No.2 in B♭ Major Op.83
Allegro non troppo
Allegro appassionato
Andante
Allegretto grazioso