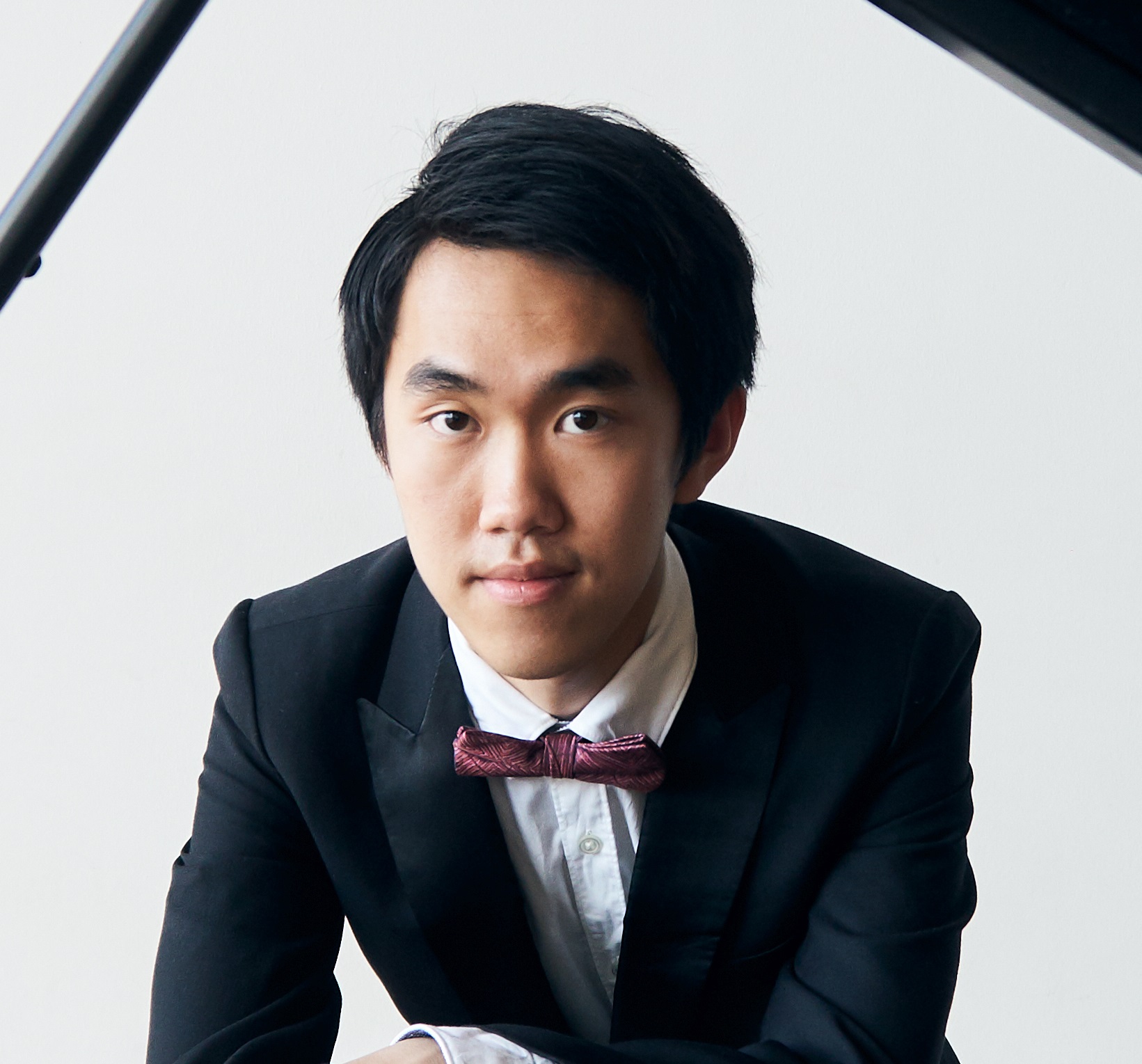 Background
Prizes
Geoffrey Tozer Most Promising Pianist not Proceeding to the Finals
Sydney International Piano Competition
Prizes for each of the six Semi Finalists not proceeding to the Finals $1,000 each
Sydney International Piano Competition
Jury's Special Prize: Sendai International Music Competition (Sendai, Japan)
Third Prize (Senior Category): Bosendorfer and Yamaha USASU Competition (Arizona, USA)
First Prize: Oberlin International Piano Festival (Ohio, USA )
First Prize: The Kayserburg International Youth Piano Competition (Guangzhou, China)
Yangrui Cai began to play the piano at age four, and from the age of eight commenced studies with Jay Sun followed by Dr Vivian Li at the Xinghai Conservatory of Music, graduating with distinction in July 2019. He has furthered his studies at the Oberlin Conservatory of Music, Ohio USA, with world-renowned pianist, Professor Stanislav Ioudenitch.
From an early age, Yangrui has given solo recitals in Asia, Europe, Canada and the United States. He has appeared as a soloist in China with the China Hong Kong Youth Philharmonic Orchestra, Guangzhou Symphony Orchestra and the Hangzhou Philharmonic Orchestra, in Japan with the Sendai Philharmonic Orchestra, and in Todi, Italy with TIMM Ensemble.
Yangrui received scholarships to attend festivals in the United States, including Morningside Music Bridge in Boston and the Tanglewood Festival in Massachusetts. He has participated in masterclasses with esteemed musicians Dmitri Bashkirov, Antonio Pompa-Baldi, Krzysztof Jablonski and Horacio Gutiérrez.
SEMI FINAL PROGRAM THEME
Representing one of the most touching and loved works from the 19th century Romanticism,  Schubert's Four Impromptus D.899 conveys some of the deepest emotional states, love and pain alternates, hope and despair conflicts; but at the end, he finishes the minor key finale movement in a major key. The textural simplicity and structural clarity of this work displayed Schubert's most astonishing skill to capture one's soul and heart with his hopeful, warm, loving, yet poignant quality.
Representing one of the most influential and inspiring works from the 20th century, Stravinsky's Trois Mouvement de Petoruchka was also inspired by "love", but the story behinds the original ballet leads to jealousy, hatred and an ironic tragedy at the end. Stravinsky has mastered one of the most colorful and stylish orchestral work with ingenious orchestration.  Having inherited the symphonic and dramatic quality, the piano version requires some of the most difficult pianistic skill to capture the complexity of the orchestral color and timbre.
I personally finds these two works demonstrate extreme contrast philosophically and musically. Ironically, just like the life of these two great composers, one dies young in poverty with unfinished beautiful inspirations to the world, and the other succeeded life-long fulfilling  career, influencing many of his peers and successors. They are both among my more admired composers.
2021 Competition Performances
Preliminary Round Preliminary Round
Webcast: Online Concert
Wednesday 7 July 2021, 2.00pm
Semi Final Round Semi Final Round
Webcast: Online Concert
Tuesday 13 July 2021, 7.30pm
2021 Competition Repertoire
Preliminary Round
Preliminary Round
Carl Vine:
Five Bagatelles
I. Darkly
II. Leggiero e legato
III. Gentle
IV.
V. Threnody
Franz Liszt:
from Harmonies poétiques et religieuses S.173
III. Bénédiction de Dieu dans la solitude
Johannes Brahms:
Variations on a Theme by Paganini Op.35
Book 1
I. Thema. Non troppo Presto
II. Variation 1
III. Variation 2
IV. Variation 3
V. Variation 4
VI. Variation 5
VII. Variation 6
VIII. Variation 7
IX. Variation 8
X. Variation 9
XI. Variation 10
XII. Variation 11. Andante
XIII. Variation 12.
XIV. Variation 13.
XV. Variation 14. Allegro
Domenico Scarlatti:
Keyboard Sonata K.98 in E Minor
Semi Final Round
Semi Final Round
Franz Schubert:
Four Impromptus D.899
I. Allegro molto moderato
II. Allegro
III. Andante
IV. Allegretto
Igor Stravinsky:
Three Movements from 'Petrushka'
I. Russian Dance
II. Petrushka's Cell
III. The Shrovetide Fair
Final Round
Final Round
Franz Schubert:
Piano Sonata in A major D.664
I. Allegro moderato
II. Andante
III. Allegro
Franz Liszt:
Transcendental Études S.139
I. Preludio
II. Molto vivace
III. Paysage
IV. Mazeppa
V. Feux follets
VI. Vision
VII. Eroica
VIII. Wilde Jagd
IX. Ricordanza
X. Allegro agitato molto
XI. Harmonies du soir
XII. Chasse-neige
Frédéric Chopin:
from 24 Preludes Op.28
Franz Schubert/Franz Liszt:
Die Forelle