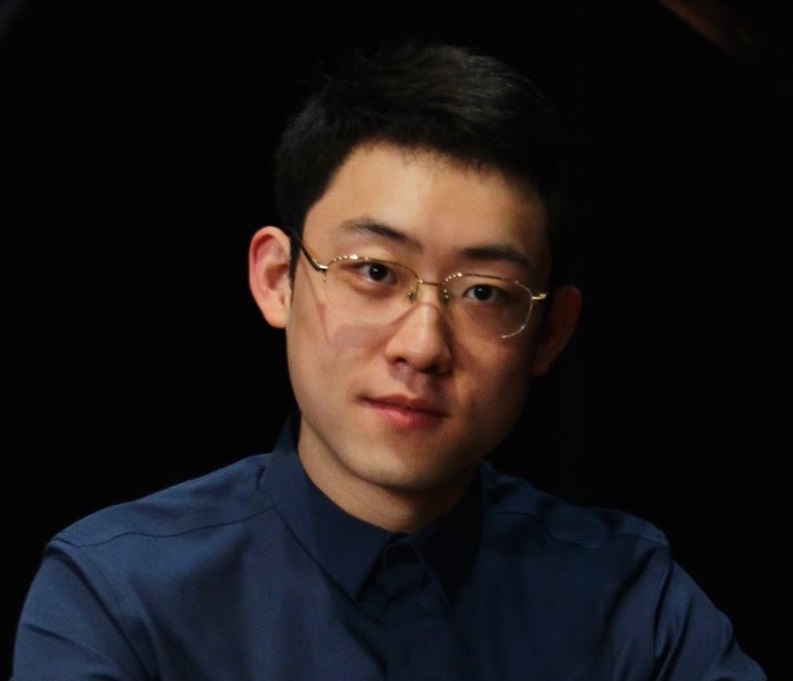 Background
Prizes
First Prize: New Orleans International Piano Competition (New Orleans, USA)
First Prize: The Steinway Society of Puerto Rico Award (San Juan, Puerto Rico)
First Prize: The Princeton Festival Piano Competition (Princeton, New Jersey, USA)
First Prize: East Coast International Music Competition (New Jersey, USA)
Second Prize: International Keyboard Institute and Festival (New York, USA)
Making his solo debut at the age of 11, Ziang Xu studied at the Shenyang Conservatory of Music in Liaoning province, China. He pursued his undergraduate studies in the United States at the Mannes School of Music in New York as a student of Vladimir Feltsman and Victor Rosenbaum, with whom he continued to study for his Master of Music Degree at the New England Conservatory in Boston.
Ziang has distinguished himself in several international competitions and has performed widely, including at Weill Recital Hall at Carnegie Hall, The Ukrainian Institute of America, Hunter College in New York and in New England Conservatory's Jordan Hall.
Ziang is currently studying with Bruce Brubaker as a Doctor of Musical Arts candidate at the New England Conservatory in Boston, USA.
2021 Competition Performances
Preliminary Round Preliminary Round
Webcast: Online Concert
Monday 5 July 2021, 7.30pm
2021 Competition Repertoire
Preliminary Round
Preliminary Round
Franz Liszt:
Piano Sonata in B minor S.178
Johann Sebastian Bach:
French Suite No.1 in D minor BWV 812
I.   Allemande
II.  Courante
III. Sarabande
IV. Menuet I
V.   Menuet II
VI. Gigue
Peter Sculthorpe:
Djilile
Semi Final Round
Semi Final Round
Ludwig van Beethoven:
Piano Sonata No.29 in B♭ major Op.106 'Hammerklavier'
I. Allegro
II. Scherzo. Assai vivace
III. Adagio sostenuto
IV. Introduzione. Largo – Fuga: Allegro risoluto
Final Round
Final Round
Johann Sebastian Bach:
Goldberg Variations BWV 988
Aria
Variatio 1. a 1 Clav.
Variatio 2. a 1 Clav.
Variatio 3. Canone all'Unisono. a 1 Clav.
Variatio 4. a 1 Clav.
Variatio 5. a 1 ô vero 2 Clav.
Variatio 6. Canone alla Seconda. a 1 Clav.
Variatio 7. a 1 ô vero 2 Clav. al tempo di Giga
Variatio 8. a 2 Clav.
Variatio 9. Canone alla Terza. a 1 Clav.
Variatio 10. Fughetta. a 1 Clav.
Variatio 11. a 2 Clav.
Variatio 12. a 1 Clav. Canone alla Quarta in moto contrario
Variatio 13. a 2 Clav.
Variatio 14. a 2 Clav.
Variatio 15. Canone alla Quinta. a 1 Clav.: Andante
Variatio 16. Ouverture. a 1 Clav.
Variatio 17. a 2 Clav.
Variatio 18. Canone alla Sesta. a 1 Clav.
Variatio 19. a 1 Clav.
Variatio 20. a 2 Clav.
Variatio 21. Canone alla Settima
Variatio 22. a 1 Clav. alla breve
Variatio 23. a 2 Clav.
Variatio 24. Canone all'Ottava. a 1 Clav.
Variatio 25. a 2 Clav.: Adagio
Variatio 26. a 2 Clav.
Variatio 27. Canone alla Nona. a 2 Clav.
Variatio 28. a 2 Clav.
Variatio 29. a 1 ô vero 2 Clav.
Variatio 30. a 1 Clav. Quodlibet
Aria da Capo
Franz Liszt:
Nuages gris S.199
Philip Glass:
from Glassworks