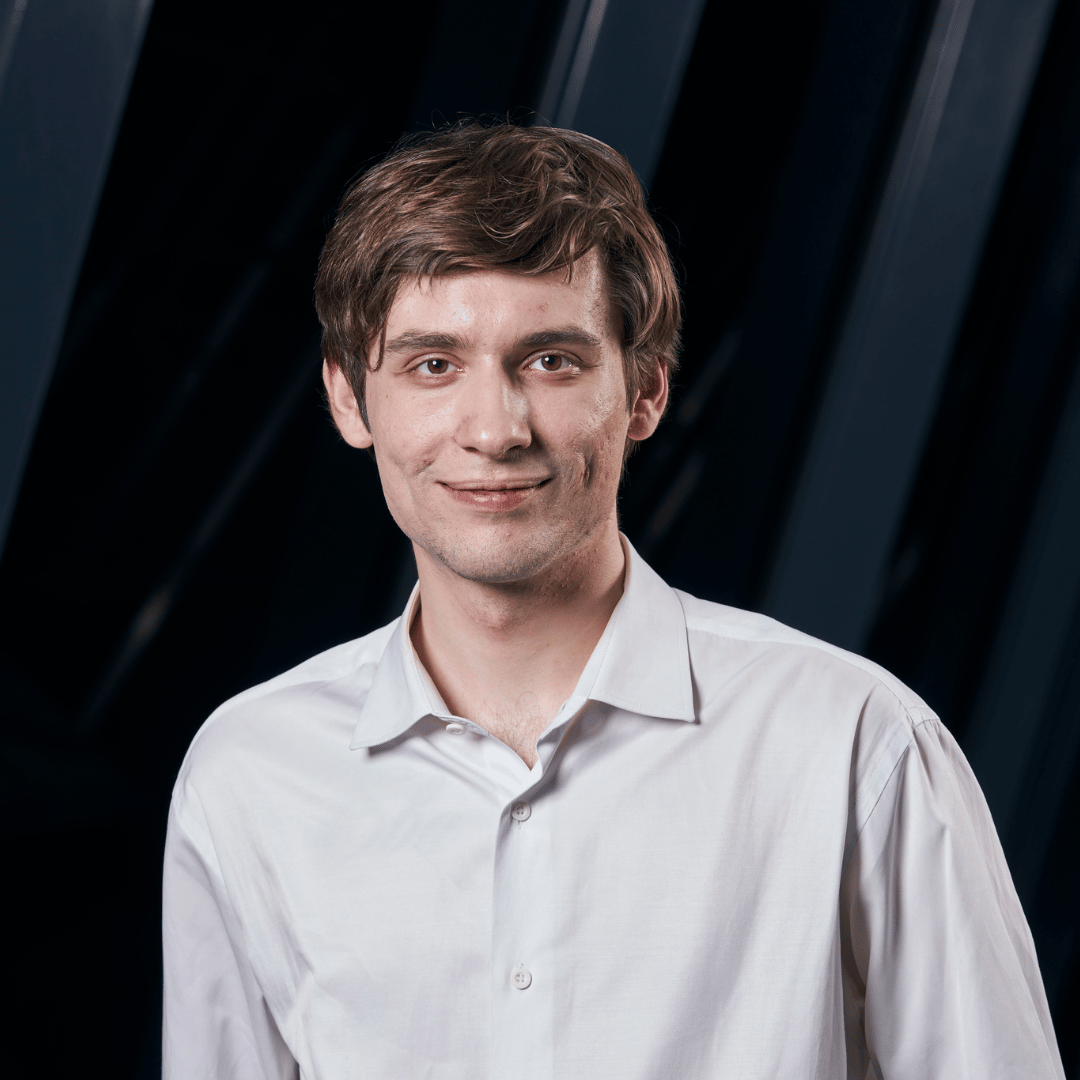 Background
My aspiration is to play music as much as I can, everywhere, to give people emotions they cannot get from usual life.
Prizes
Finalist: Van Cliburn International Piano Competition (Fort Worth, USA)
First Prize: Ferrol International Piano Competition (Ferrol, Spain)
First Prize and Prize for Best Scriabin Performance: Sanremo International Piano Competition (Sanremo, Italy)
First Prize: La Palma D'oro International Piano Competition (San Benedetto del Tronto, Italy
Uladzislau (Vladislav) Khandohi comes from a family of renowned dulcimer players. He began piano lessons at the age of seven and when he was 12 he entered the Republican Music College of the Belarusian State Academy of Music, in the class of Irina Semenyako. He became a laureate of many international competitions and three years later recorded his first solo album with Melodiya.
Since 2020 Vladislav has been a student at the Moscow State Tchaikovsky Conservatory, studying with Professor Natalia Trull. He has toured in Belarus, Russia, Spain, Italy and France.
Vladislav is a scholarship student of the Yuri Rozum International Charitable Foundation.
2023 Competition Performances
Preliminary Round Preliminary Round 1: 20-Minute Recital
Verbrugghen Hall
Thursday 6 July 2023, 8.30pm
Preliminary Round Preliminary Round 2: 30-Minute Recital
Verbrugghen Hall
Sunday 9 July 2023, 11.30am
Semi Final Round Semi Finals Round 1: 70-Minute Recital
Verbrugghen Hall
Wednesday 12 July 2023, 7.30pm
Semi Final Round Semi Final Round 2: Chamber Music
Verbrugghen Hall
Friday 14 July 2023, 7.00pm
Final Round Final Round 1: Concerto 1800 and Earlier
Concert Hall
Tuesday 18 July 2023, 8.00pm
Final Round Final Round 2: Post 1800 Concerto
Concert Hall
Friday 21 July 2023, 8.00pm
2023 Competition Repertoire
Preliminary Round
Preliminary Round 1: 20-Minute Recital
Franz Schubert:
from 4 Impromptus D.899
No.1 in C minor Allegro molto moderato
Sergey Prokofiev:
4 Etudes Op.2
No.1 in D minor. Allegro
No.2 in E minor. Moderato
No.3 in C minor. Andante semplice
No.4 in C minor. Presto energico
Preliminary Round 2: 30-Minute Recital
Mark Grandison:
Broken Threads (Abridged Version III)
Prelude
Passacaglia I
Passacaglia III
Toccata III
Passacaglia IV
Entrant in Composing the Future 2021 
Sergei Rachmaninoff:
Variations on a Theme of Corelli Op.42
Theme. Andante
I. Poco piu mosso
II. L'istesso tempo
III. Tempo di Minuetto
IV. Andante
V. Allegro (ma non tanto)
VI. L'istesso tempo
VII. Vivace
VIII. Adagio misterioso
IX. Un poco piu mosso
X. Allegro scherzando
XI. Allegro vivace
XII. L'istesso tempo
XIII. Agitato
Intermezzo
XIV. Andante (come prima)
XV. L'istesso tempo
XVI. Allegro vivace
XVII. Meno mosso
XVIII. Allegro con brio
XIX. Piu mosso. Agitato
XX. Piu mosso
Coda. Andante
Semi Final Round
Semi Finals Round 1: 70-Minute Recital
Frédéric Chopin:
from Nocturnes Op.48
No.2 in F# minor Andantino
Frédéric Chopin::
Polonaise in F# minor Op.44
Maurice Ravel:
from Gaspard de la nuit M.55
Sergey Prokofiev:
Piano Sonata No.8 in B♭ major Op.84
I. Andante dolce
II. Andante sognando
III. Vivace
Semi Final Round 2: Chamber Music
Johannes Brahms:
Sonata for Piano and Violin No.2 in A major Op.100
I. Allegro amabile
II. Andante tranquillo – Vivace
III. Allegretto grazioso, quasi andante
Manuel Ponce/Jascha Heifetz:
Estrellita
Final Round
Final Round 1: Concerto 1800 and Earlier
Ludwig van Beethoven:
Piano Concerto No.3 in C minor Op.37
I. Allegro con brio
II. Largo
III. Rondo. Allegro – Presto
Final Round 2: Post 1800 Concerto
Sergei Rachmaninoff:
Concerto No.1 in F# minor Op.1 (revised version)
I. Vivace – Moderato
II. Andante
III. Allegro vivace