It's Beethoven's 250th anniversary year – how could we forget. We asked two of our competitors – Shion Ota and Akihiro Sakiya, both from Japan – what gift they would bring Ludwig if they were invited to his birthday party.
"It is an interesting but difficult question," said Akihiro. "Like in a science fiction novel, I know the future but he doesn't. I would be tempted to give him some modern technologies. But perhaps I shouldn't… if that changed the history, we might not have his masterpieces. So, that's why I'd probably bring him a very good wine and just enjoy conversation with him."
Shion similarly thought the best gift was time spent together: "What would I bring him? My original piece! LOL! When I was child, I wrote some pieces (just a little bit). If I could have a wish fulfilled, it would be to talk with Beethoven over a cup of coffee."
Both Shion Ota and Akihiro Sakiya are enjoying spending all this extra time with their family as well as learning new things, on the piano and off.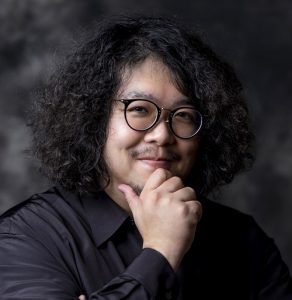 For Akihiro, the best gift he has received has been the ability to be with his wife and young son, watching him discover new things each day. "My son talks a lot with 'Siri' because he seems to think 'Siri' is his friend: we think she is a computer. I am very interested in the future of children growing up with AI (artificial intelligence/robots)."
"My favourite birthday gift has been to spend the time with my family."
– Akihiro Sakiya
"Last month I started my job as an instructor at Osaka Educational University, giving on-line lessons. I have found I can explain and teach many more things than I expected. Face-to-face lessons are the best way, of course, but I think it is not necessary for every lesson. I've also been reading Homo Deus: A Brief History of Tomorrow by Yuval Noah Harari."
"My favourite birthday gift has been to spend the time with my family. Now I prefer to celebrate for my son than receiving my gifts. I've never received a bad gift."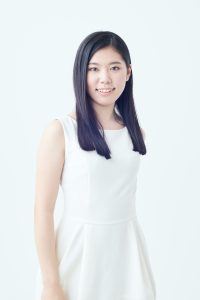 Shion, like many performers, has had many concerts cancelled or postponed due to the COVID-19 pandemic. "But I always try to think positively," she said.
"I graduated from college in Tokyo this March, so I was able to return to my hometown, Osaka. Everyday I enjoy more time with my family and birds' voices outside the house. And I'm also adding new works: I want to expand my repertory."
"Every night after practice I'm running, using a running app so I can see objectively if I beat a record. And I haven't cooked until now, so I'm cooking…little by little."
"What has been my favourite birthday gift? My teacher once gave me some piano quintet scores. She's a violinist who studied under Isaac Stern in the United States. For my 14th birthday she gave me Dvořák No.2, Schumann, Brahms and Schubert's The Trout. Another time, she gave me some violin sonatas scores. They are all my treasures.
And the worst gift you ever received Shion? "Nothing especially bad – but I once received a surprise present of a maths workbook from my parents…"
Read more about the competitors here: